Late Clinical Experience (LCE)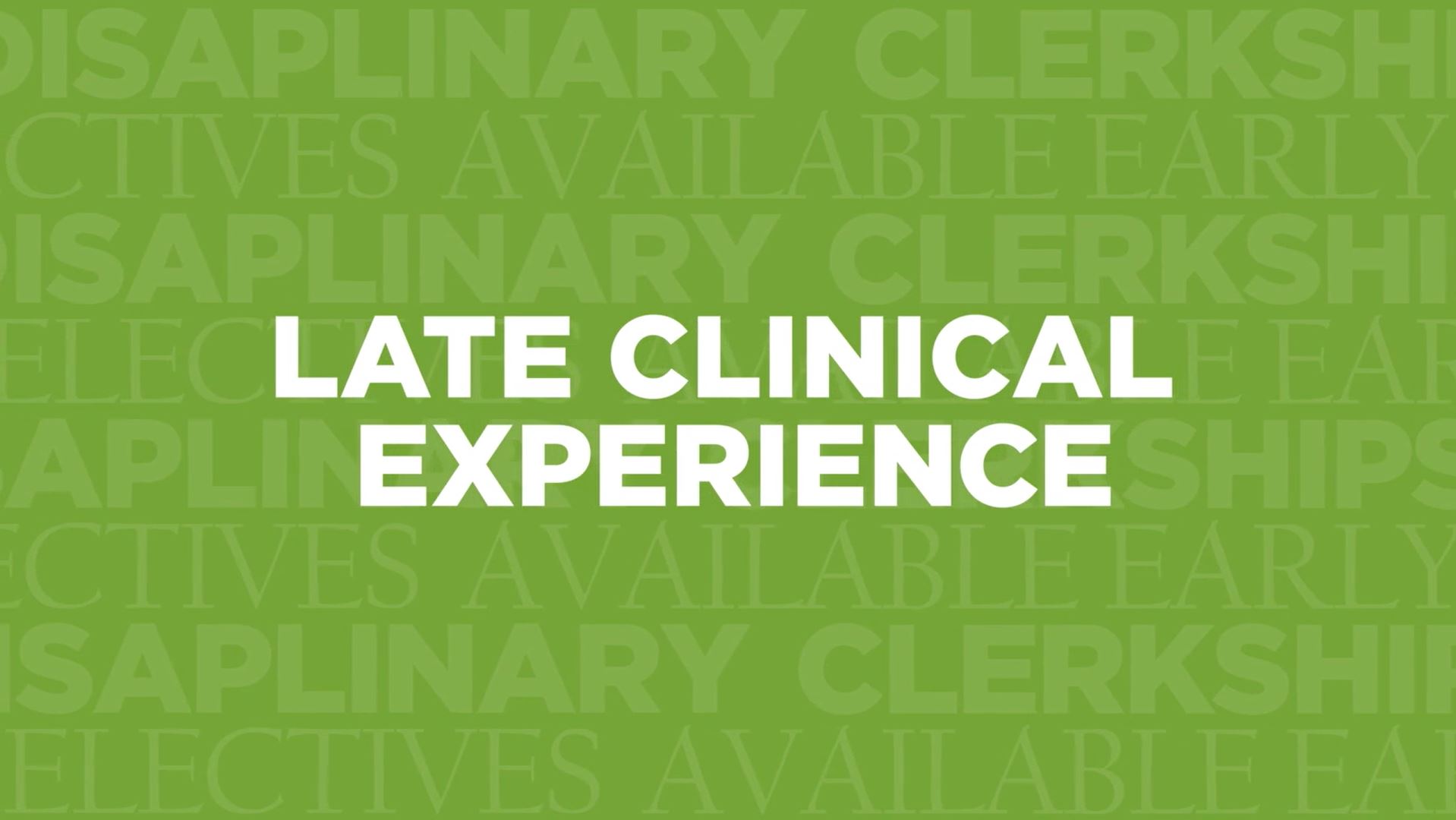 The Late Clinical Experience (LCE) is the final step in preparing College of Human Medicine students to be excellent first-day residents. During the LCE students engage in disciplinary clerkships, in both inpatient and outpatient settings. These include spending 4 weeks on rotations in Family Pediatrics, Obstetrics and Gynecology, Psychiatry, 6 weeks on Internal Medicine, and 8 weeks on Surgery clerkships as part of their third-year curriculum. These rotations enable students to bring their considerable previous patient care experience to a specialty-driven population of patients and their problems.
Elective clerkships are available early in the LCE. Students are required to do 18 weeks of electives across the LCE, with additional time available to pursue their interests or to complete research projects or certificate programs begun earlier in the curriculum. During the fourth year, students also complete a Critical Care clerkship and a primary care selective.
Students are also enrolled each semester in an Advanced Skills and Knowledge (ASK) Human Medicine College course alongside their clerkships. This sequence of five semester-long courses that span the LCE includes online and/or in-person didactic material, workplace-based assessments, core entrustable professional activity (EPA) checklists, progress suite testing, and one two-week block designated for the student to engage significantly in ASK content with faculty. In the final semester, ASK includes a Ready for Residency event, where faculty observe and give feedback to students as they perform skills commonly needed as an first-year resident.
As with the MCE and ECE, the college's SCRIPT programatic competencies and the Chief Complaints and Concerns document guide development and distribution of content in the ASK course sequences and clerkship experiences in the LCE.