Community Campuses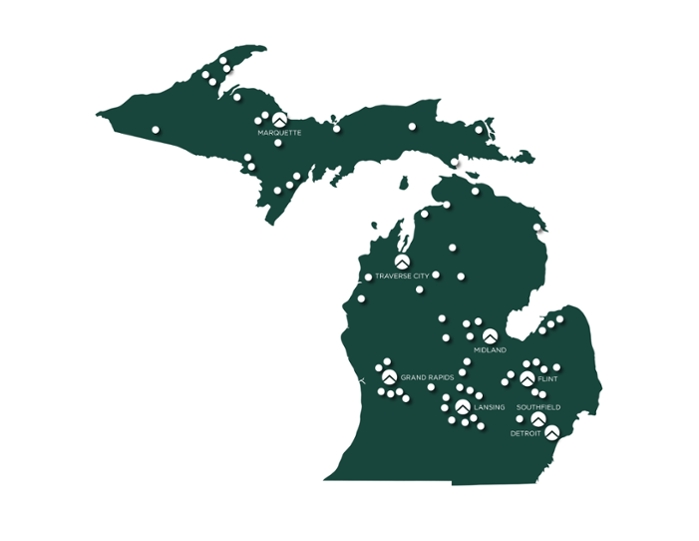 The State of Michigan is Our Campus
As a community-based medical school, the College of Human Medicine is uniquely positioned to provide students with comprehensive training in clinical settings that most closely parallel the environment in which many physicians typically practice.
First and second-year students begin the college's Shared Discovery Curriculum in either Grand Rapids or at the Michigan State University campus in East Lansing, where they apply knowledge of the sciences in their Early and Middle Clinical Experiences to their work in any of more than 90 clinics.
Third and fourth-year students in the Late Clinical Experience engage in disciplinary clerkships at any of nine primary teaching hospitals and 57 community hospitals throughout Michigan in eight community campuses.