Research
Research is an important and integral component of the College of Human Medicine. It informs and transforms our teaching and clinical environment into one where knowledge is used and disseminated but also where knowledge is produced by discovery. Research keeps us on the leading edge of medicine and active as participants in advancing the prevention, control, and treatment of diseases.

As a community-based medical school, one goal of the College of Human Medicine is to conduct collaborative, multidisciplinary and multi-community research that takes advantage of our unique distributed campus system. Our focus is on both clinical research that can be practically applied, as well as the critical research in the basic science departments affiliated with the college on mechanisms underlying human diseases and their integration. These basic science departments include Epidemiology, Biochemistry and Molecular Biology, Microbiology, Cell and Molecular Biology, Neuroscience, Genetics, Pharmacology, and Physiology.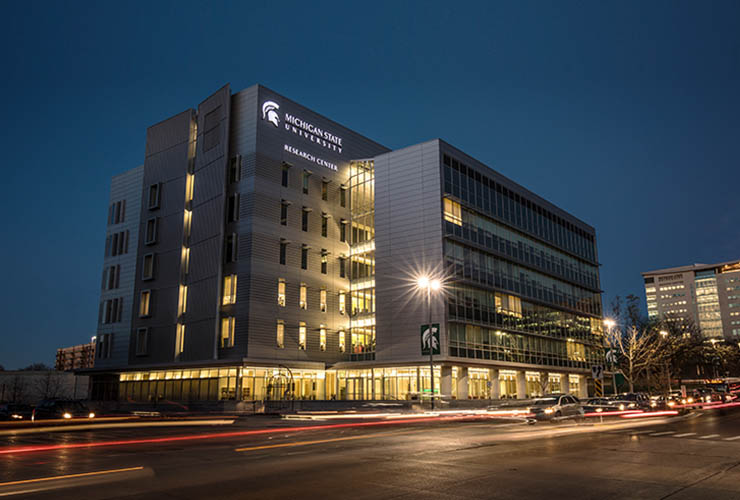 Michigan State University's vision for the Grand Rapids Innovation Park is to create a health care innovation hub that will spur collaboration with biomedical, bioengineering and health care technology, and locate industries to commercialize, patent and license research and innovation.