Dean's Update
September 15, 2023 - Aron Sousa, MD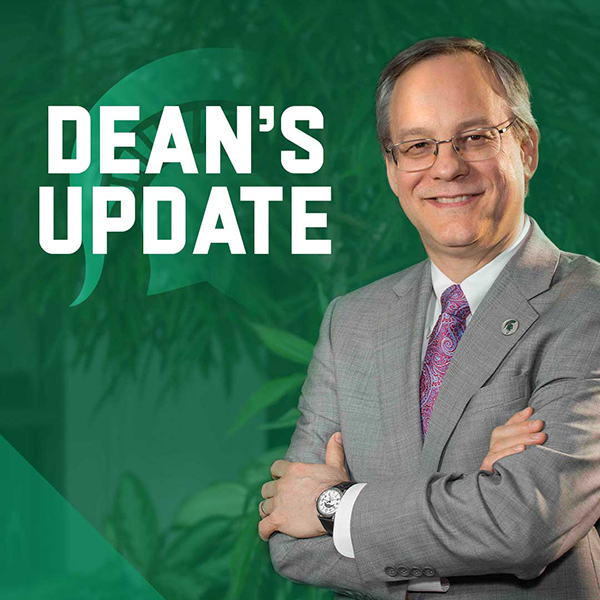 Friends,
As happens all too frequently, I began the week sending out an email to students, staff, and faculty attempting to briefly notify them of opportunities for support available to those impacted by yet another potentially triggering event.
We cannot seem to string together two semesters without a trauma inducing or triggering episode, even if we sometimes are doing it to ourselves. For all of that struggle, we still have 12,000 staff, thousands of faculty, 50,000 students, and more than a half million alumni working every day to make the world a better place now and in the future. Those are the people doing the real work of a great university.  
Some of that great work is done by our graduates, and we are celebrating some of those alumni this month in the Dean's Update and on the Town Hall. September is Women in Medicine Month, and this year I have invited four women to provide pieces for the update. You can read last week's excellent piece by Candace Smith-King, and you can read the pieces from 2021. This week's essay is by Laura Kelsey, MD ('98), who is a surgeon in West Michigan focused on venous disease and a longtime member of the College of Human Medicine alumni organization: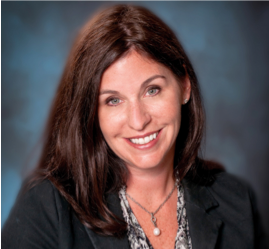 If you were to ask my parents, I was 100% committed to becoming a physician from a very young age with absolutely no idea what it meant to become a doctor.  I did not come from a medical family, but I had mentorship, wisdom and direction from my grandfather who instilled in me the confidence and can-do spirit required to navigate my way into medical school. Once at MSU, I remember sitting in our small groups introducing ourselves thinking how incredible these people around me were and feeling a little insecure with my lack of accomplishments comparatively.
Early in my training, I was fortunate enough to have Dr. Houria Hassouna as a PBL leader.  Dr. Hassouna is perhaps the most accomplished woman I had ever met. She was born in Egypt and completed medical school at Cairo University, studied in England, Scotland, France, and Switzerland before completing her PhD at Rockefeller University in New York. For anyone who had the pleasure of knowing Dr. Hassouna, they will attest that she had inspirational energy, vision, and enthusiasm for medicine. Her love for knowledge was contagious! Not only was she brilliant; she was always taking care of us with food, journal clubs, research, and educational opportunities.
Between my second and third year of medical school, Dr. Hassouna encouraged me to work in Hawaii studying vein disease with vascular surgeons Dr. Eklof and Dr. Kistner.  The following year, she brought a group of us to the International Penner Conference in Bulgaria to present on Protein C and S Deficiency and Factor V Leiden. The fourth year, I did an internship with her hematology colleagues in London. Much to her dismay, rather than studying hematology, I went into surgery. Throughout my surgical residency, I took special interest in how to prevent deep vein thrombosis in trauma patients and looked at the role of IVC filters in post thrombotic disease. It seems fitting now that my career work is focused on venous insufficiency and deep vein thrombosis.
After completing my residency in general surgery, I worked in a general surgery practice in Grand Rapids. However, two years into my practice, I was invited to leave general surgery and focus exclusively on the treatment of venous disease. Many of my male peers said I sold out and was not using my talents well. However, I felt confident  I could provide the best quality of care and be an expert in the field of vein disease. Since that time, I became the Regional Medical Director for Michigan at Center for Vein Restoration with the goal of extending our care throughout the state of Michigan. I am very proud to say that we now have seven clinics with three surgeons, two physician assistants and a nurse practitioner serving our Michigan communities.
During my training at MSU, there were very few practicing female surgeons: Dr. Marianne Lange and Dr. Dayle Maples in Grand Rapids and Dr. Janet Osuch in Lansing.  These women were pioneers in our medical communities and opened doors for my generation. Fortunately, when I was in residency, there were two or more women general surgery residents per year. Now, there are many women mentors and leaders in our communities. While in residency, I had another breakthrough moment when I successfully carried and birthed my two children. I will never forget the anesthesiologist peeking over his newspaper when the surgeon I was working with commented on having a left-handed, pregnant female resident in the program. My response: I can operate either right-handed or left-handed now, from either side of the table, operated until I went into labor, and I never asked for anything I didn't earn.
My advice to young women going into medicine is to seek out your Dr. Hassouna. There are amazing, accomplished women who have gone before you and have paved a pathway. If you stay open-minded, outwork your competitors, and say "yes" to the opportunities that present themselves, you will have a fulfilling career and together, we will continue to change the landscape for women in medicine.


Thank you, Laura, for your great work and for sharing your story with us. The college's medical student class reached gender parity decades before the nation did because we focused on providing opportunity to non-traditional students and did not preference alumni or donors. From those first principles, we graduated people like Janet Osuch, who then helped open doors for doctors like Dr. Kelsey, who opened doors for more students, and on, and on, and on. That is the real work of the College of Human Medicine and Michigan State University.
Finally, and sadly, I want to recognize and lament the recent passing of Lamis Harp, 24, after a long battle with breast cancer. Lamis was a student in the College of Osteopathic Medicine. Her cousin, Faten Khalil, a member of the CHM class of 2024, says of Lamis, "She embodied the true essence of what it means to be a medical student and future physician – she was kind, compassionate, intelligent, selfless, and was dedicated to becoming a physician during even the last week of her life." I did not know Lamis, but I so wish I had and that she could carry her example to all who need it. I wish her, her family, and all those in the College of Osteopathic Medicine peace.

Serving the people with you,
Aron

Aron Sousa, MD, FACP
Dean
---
Archives: