Dr. Mona Hanna-Attisha Named Associate Dean for Public Health
July 20, 2023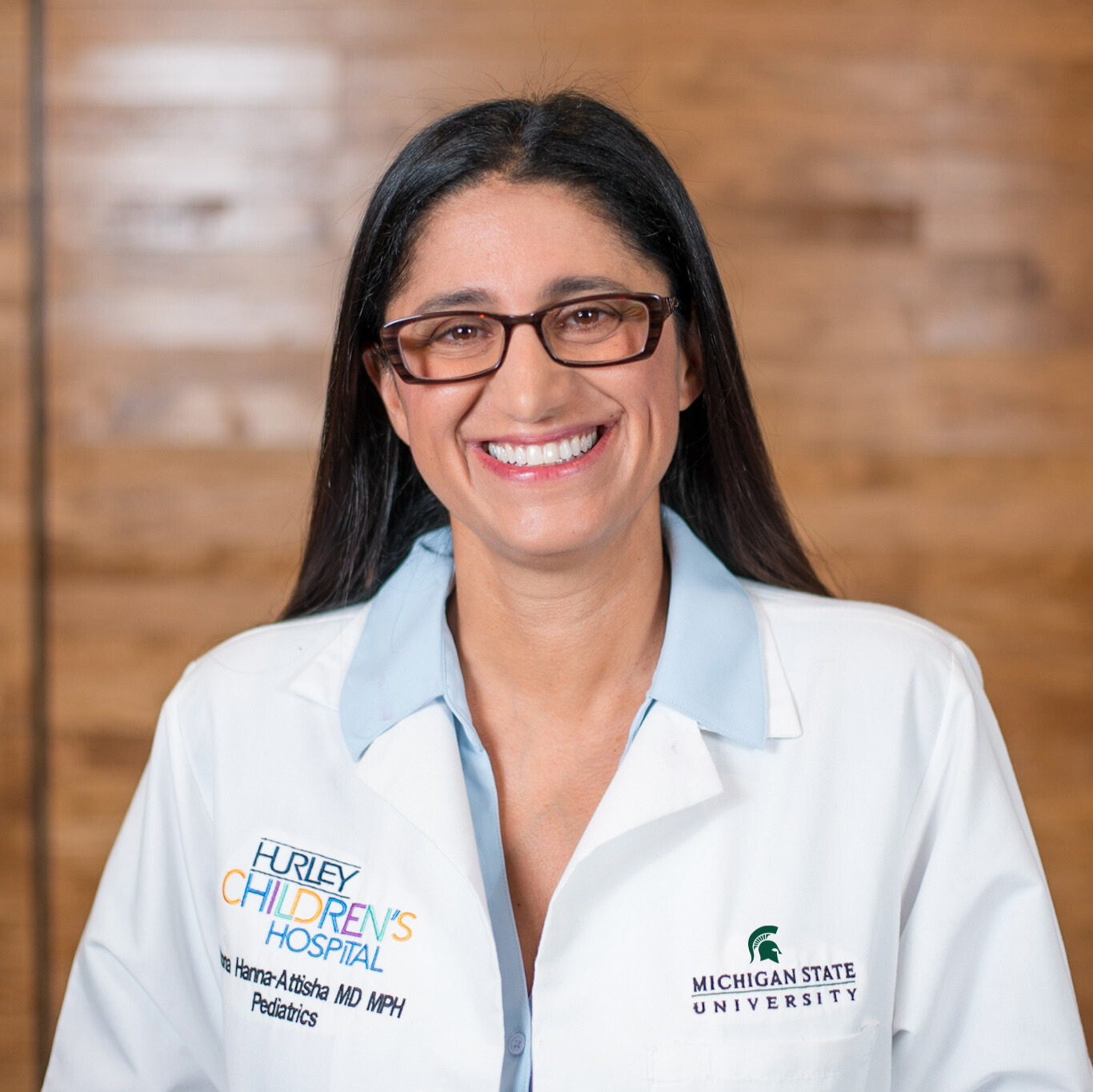 Mona Hanna-Attisha already was having a broad impact on the health of countless people well beyond the children she sees in her Flint pediatric practice when she agreed to take on additional responsibilities.
Hanna-Attisha, MD—known to many as "Dr. Mona"—recently was named the College of Human Medicine's associate dean for public health, a new position created to coordinate and expand the college's efforts to promote and protect the health of entire communities.
"I just feel so privileged to have that platform," said Hanna-Attisha, who also is the C.S. Mott Endowed Professor of Public Health and director of the Michigan State University and Hurley Children's Hospital Pediatric Public Health Initiative. "I want to do as much as I can to impact the health of as many people as I can."
College of Human Medicine Dean Aron Sousa asked Hanna-Attisha to coordinate the work of the college's offices that deal with public health, including the Charles Stewart Mott Department of Public Health, the Department of Epidemiology and Biostatistics, and the Institute for Health Policy.
"Dean Sousa has this vision of weaving everything together that is public health in the college," Hanna-Attisha said. "What I love about having public health in our medical school is that it really sets us apart. We recognize that you can't do health care without public health."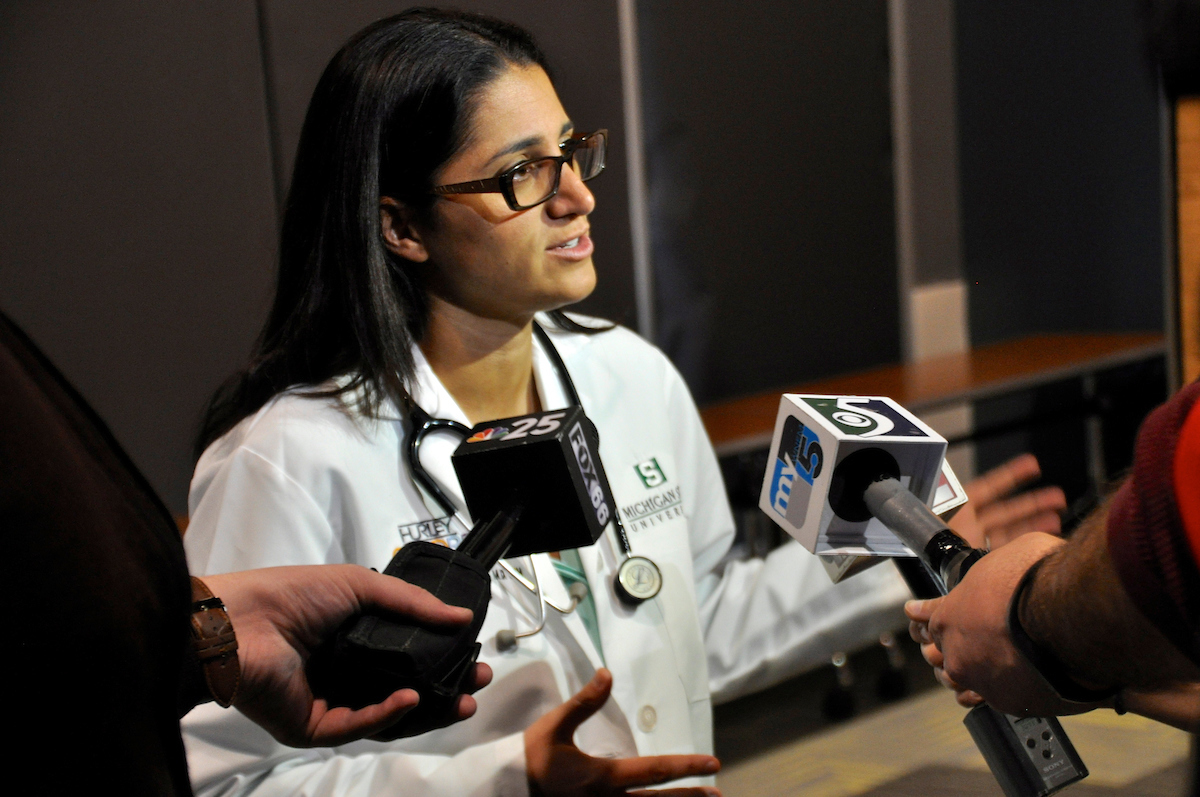 A public health approach focuses not on treating individual patients when they become ill, but on "what keeps people healthy," she said. "There is a seismic shift in how we think about health care, partly driven by the pandemic. We want to know how to make an impact on health at the population level. How can we do better?"
Public health encompasses the many social determinants of health, including racism, poverty, violence, climate change, mental health and other factors.
 "All of these things impact health. Your census tract is one of the greatest predictors of health outcomes," Hanna-Attisha said, adding that even "pipes in the ground" can have a negative impact.
The latter was a reference to the Flint Water Crisis. Hanna-Attisha led the battle to convince state officials that the switch to the Flint River as a source of drinking water was poisoning the city's residents, particularly children, from lead in the pipes. She has since headed a multiprong effort to offset the potential deleterious affect of exposure on Flint's children, testified repeatedly before Congressional committees, and authored the bestselling book What the Eyes Don't See: A Story of Crisis, Resistance, and Hope in an American City.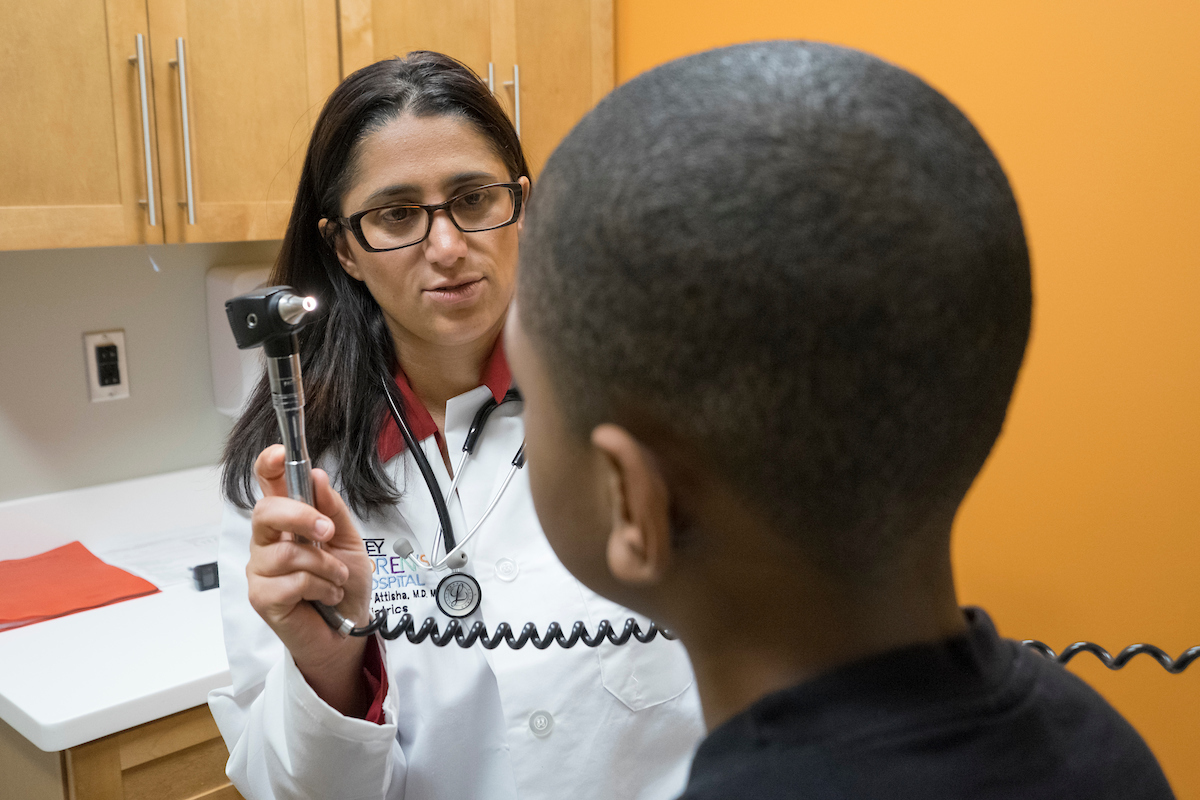 She has received many honors for her advocacy, including her recent selection by the U.S. Citizenship and Immigration Services as a 2023 Outstanding American Citizen by Choice, an award that recognizes the achievements of naturalized U.S. citizens (Hanna-Attisha was born in Sheffield, England).
Her appointment as associate dean for public health comes as life expectancy in the U.S. is declining, partly caused by the COVID-9 pandemic, but also due to other factors. Mortality and poor outcomes are disproportionately high among poor people and racial minorities.
In this country, "We have the most expensive health care, but we're not paying for good outcomes," Hanna-Attisha said. "Public health is opening our eyes to what keeps people healthy.
"No longer are we shrugging our shoulders and saying, 'We can't do anything about it.' We have the power to do something about it."
---
Related: New Rx Kids program funded by $16.5M in state budget