Grand Rapids Campus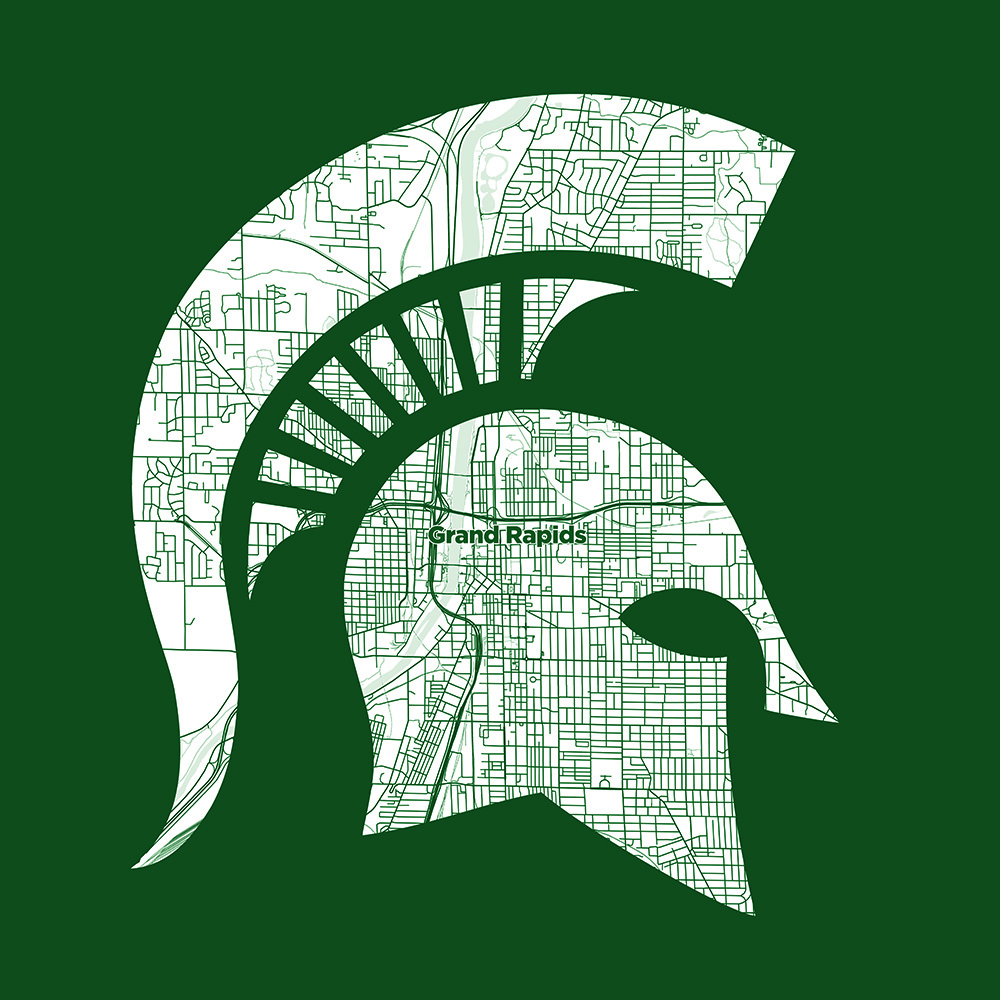 The Grand Rapids area is home to a progressive, high-quality medical and health professions community with a strong record of delivering comprehensive care to the region. More than 1,000 volunteer clinical faculty participate in the education of our students and residents, offering our trainees a diverse, highly talented, and committed group of health professionals from which to learn.
One of the unique health science learning opportunities in Grand Rapids is the
Engaged Partners Program
(EPP), an interdisciplinary community leadership development program that includes undergraduate and graduate learners in medicine, nursing, occupational therapy, pharmacy, physician assistant, physical therapy, and therapeutic recreation in collaboration with community organizations and groups in the Grand Rapids area.
About the Engaged Partner Program
In April 2003, the Institute of Medicine of the National Academy of Sciences issued a report entitled "Health Professions Education: A Bridge to Quality" with a new vision for health professions education:
All health professionals should be educated to deliver patient-centered care as members of an interdisciplinary team, emphasizing evidence-based practice, quality improvement approaches, and informatics.
The Engaged Partners Program (EPP) falls within the broader mission of the Grand Rapids Medical Education and Research Center (GRMERC), which is to improve the health of our communities by fostering innovations and excellence in education and research relating as interdisciplinary systems. The EPP aids in the development of future community leaders by fostering the development of cooperative learning skills and providing interdisciplinary field opportunities within a complex system.
The EPP is an interdisciplinary community-based program that currently includes undergraduate and graduate learners in medicine, nursing (Grand Rapids Community College) and pharmacy (Ferris State University) in collaboration with Bethany Christian Services Programs Assisting Refugee Acculturation (PARA) in the Grand Rapids area. Through the direct contact with community-based organizations, students gain a greater appreciation for current health care issues from the perspective of the general public. Interdisciplinary teams are assigned to a newly-arrived refugee families. In general, the health professions team provide in-home support and health education to newly arrived refugees. For example, the student team may develop and provide education regarding healthy behaviors, access to medical care and treatment, and appropriate use of prescription and over-the-counter drugs while preserving cultural traditions. Additionally, student teams also develop and deliver a health-related topic to a group of culturally diverse refugees.
The primary goals of the EPP are to:
Assist in the development of interdisciplinary educational opportunities for health professions' students
Engage the local refugee community in activities to promote their own overall health and well-being
By the end of the program the student will:
Broaden learner perspective of health from an interdisciplinary viewpoint and the contributions of other disciplines
Understand the dynamics of teamwork and recognize the characteristics of an effective team
Improve cultural competency skills