Dean's Update
July 21, 2023 - Aron Sousa, MD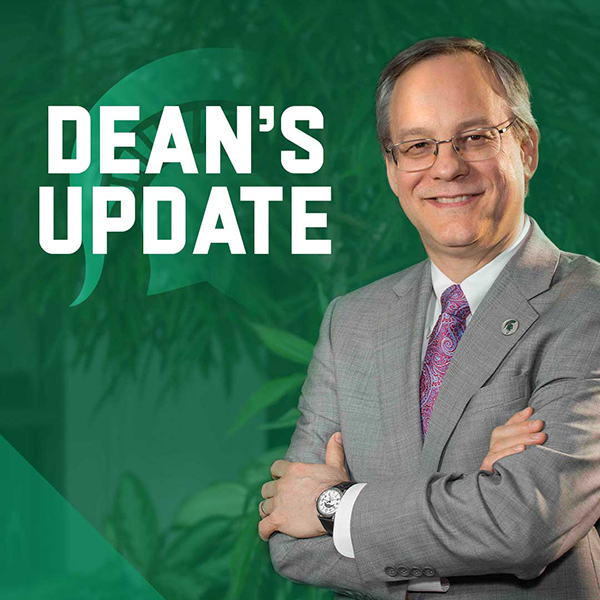 Friends,
I start this week's update by thanking Supratik Rayamajhi, MD, who has been serving as the college's interim chair of the Department of Medicine since March 1, 2021. That is a long stint as an interim, and I know something about long haul interim jobs. Dr. Rayamajhi has been a remarkable interim. He found ways to rebuild divisions, recruit faculty, support research, develop new clinical partnerships, and established trusted collaborations across the city and university. And through all this work, he continued his clinical duties and educational leadership. He's even expanded his research productivity during this time. He is a wonder, and I have some relief for him, although I do have a list of other "opportunities" for Supratik to consider…but as to that relief, our new department chair is expected to be approved by the Board of Trustees with a start date of September 8, 2023.
After a national search yielding a remarkably strong pool, I am delighted to announce Charles (Chaz) Hong, MD, PhD, as the incoming chair of our Department of Medicine. Dr. Hong grew up in Detroit and did his bachelor's at MIT, his MD-PhD and internal medicine residency at Yale, his cardiology fellowship at Massachusetts General, and research fellowships at Harvard. He went on to faculty positions at Vanderbilt before becoming chief of the cardiology division at the University of Maryland School of Medicine from whence he joins us. His research bridges pharmacology, cell and molecular biology, genetics and, of course, cardiology. He comes with a long history of NIH funding and research success. One of the most impressive parts of his CV is his dedicated work as a mentor of students, residents, fellows, post-docs, and faculty. Indeed, some of his work at MSU will be mentoring and supporting clinician scientists specifically through our partnership with Henry Ford Health. His first priority is working with the wonderful people of the department to provide excellent clinical care and education while growing our programs in science and discovery. 
As many of you know, several years ago I gave up my primary care panel, and I focus my clinical time on hospital work. I do the clinical work because I enjoy it, and because it helps me understand something about our physicians' experiences. Obviously, I don't have the same sense from the outpatient setting. So, this week, a generous and game Family Medicine physician let me shadow her for a part of her clinic. (Thank-you, Megan!) I did not go into patient rooms with her, but she walked me through the workflows as she did them. There are opportunities for improvement to be sure, but I was impressed by the teamwork I saw, the engagement of the medical assistants, and the focus on our patients by the whole team. In a quirk of time and space, I sat exactly where I practiced for nearly 20 years when medicine had their clinics on the second floor of the clinical center. I sat at a workstation outside the room and heard the indistinct conversations and the very clear laughter through the doors just as when Dianne Wagner and I were clinic buddies through all those years. I texted Dianne while I was there—I had a full nostalgia fest in addition to an enlightening and heartening visit to the clinic.
Finally, a note of thanks to the Ruth Mott Foundation, who just announced their largest grant ever. They have pledged $1.2 million in support of Rx Kids in the MSU-Hurley Children's Hospital Pediatric Public Health Initiative in the Charles Stewart Mott Department of Public Health in the College of Human Medicine in Michigan State University in Flint in Michigan in service to reducing childhood poverty.
In service to the people with you,
Aron

Aron Sousa, MD, FACP
Dean
---
Archives: