Reach Out To Youth Program Builds Pathway to Medicine
March 7, 2023
Back in 1990, first-year medical student Carolyn King had an idea. Why not invite a group of elementary students, most of them from inner city neighborhoods, to visit the school and introduce them to the fields of medicine?
As a product of those same Detroit Public Schools, King wished she had received a similar invitation. Her classmates loved the idea and urged her on.
"You don't have to tell me 'Do it' twice," she said. The result was what would become the first Reach Out To Youth (ROTY) event in February of 1990 attended by 40 elementary students.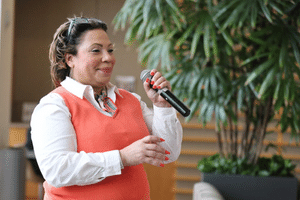 Thirty-three years later, King, MD, now a child psychiatrist in Grand Rapids and a clinical assistant professor in the Michigan State University College of Human Medicine, is still at it, co-hosting Reach Out To Youth annually at multiple locations with multiple medical schools. That first event, organized by King and fellow Wayne State student Don Tynes, now a physician in Benton Harbor, has expanded to the University of Toledo, Oakland University, and, nine years ago, to MSU.
This year's MSU program on Saturday, Feb. 25, at the Secchia Center was free and open to children ages 7-11 from public schools in Grand Rapids and West Michigan. The program was sponsored by the Student National Medical Association and the Urban League of West Michigan.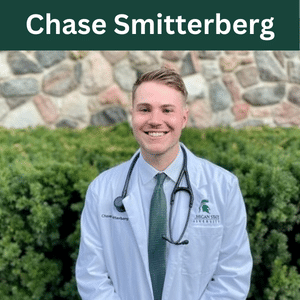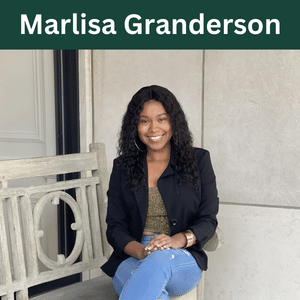 As in the past, the program was planned and organized by College of Human Medicine students, led this year by Marlisa Granderson and Chase Smitterberg. Eighty-two medical students volunteered to help the elementary kids explore this year's "Train Your Brain Day" theme. A separate session was planned for parents.

"What drew me into ROTY was the opportunity to work with kids," said Granderson, who hopes to become a pediatrician. "I just get joy out of seeing the kids' faces."
Smitterberg said he volunteered "because I'm excited to have a role in introducing kids to medical careers and hope that we might spark an interest in science and medicine for someone."
King suspects that many of the kids who attended this year's ROTY likely never considered careers in health care because they seldom have seen medical professionals who look like them.
"You got to see it to be it," she said, a motto that was on wristbands handed out this year.

She estimated more than 7,000 youngsters have attended ROTY programs since its inception. It is impossible to say how many ended up in the medical professions, but "I run into past attendees all the time," said King, noting as an example Dayna LePlatte, MD, a child psychiatrist and clinical assistant professor of psychiatry at the University of Michigan.
Although she is happy that what she started has expanded to four medical schools, "it's not big enough yet, not until it becomes Reach Out To Youth of the World," King said.
She would like to see ROTY grow like Rocket Football, a pathway for kids to play in high school, college, and, occasionally, all the way to the professional level.
"Even if kids go to college with football and do not go to the pro's, at least they have an education and a career path from the excellent coaching, mentorship, and discipline that football provided," King said.
"There's not a similar pathway to get kids into medicine," she said. "That's a tragedy."
ROTY is a step along that path, King said, but "I can't say I'm proud until that pathway grows. I just want to live long enough to see it."
This story is also featured on MSUToday.
---
 Watch highlights of the Reach Out to Youth 2023 Program
Reach Out To Youth 2023 from MSU MD on Vimeo.


Visit the Reach Out To Youth website
---
We thank our Reach Out To Youth Program Partners and Sponsors:
Downtown Grand Rapids Inc.
Priority Health