LCME Accreditation
The Michigan State University College of Human Medicine is currently preparing for its accreditation review in anticipation of its March 19-22, 2023, site visit.
Overview
What is LCME?

The Liaison Committee on Medical Education (LCME) is recognized by the U.S. Department of Education as the accrediting body for medical education programs leading to the MD degree in the United States or Canada.
Since first receiving full accreditation for a four-year medical degree program in 1967, the College of Human Medicine engages in a comprehensive and extensive self-study process each accreditation cycle.
The College's last site visit occurred in 2014 and resulted in full accreditation.
The College is preparing for our next LCME site visit in March of 2023.


Key Dates
October – November 2021: Invitations sent to Self-Study Task Force members
October 2021 – January 2022: Independent Student Analysis managed by Dean's Student Advisory Committee (DSAC)
January – July 2022: Self Study Task Force and its subcommittees complete their work
December 27, 2022: CHM Submits its Data Collection Instrument (DCI), Self-Study, and Independent Student Analysis (ISA)
February, 2023: Last data update to the LCME Site Team
March 19 – 22, 2023: LCME site visit 
Message from the Dean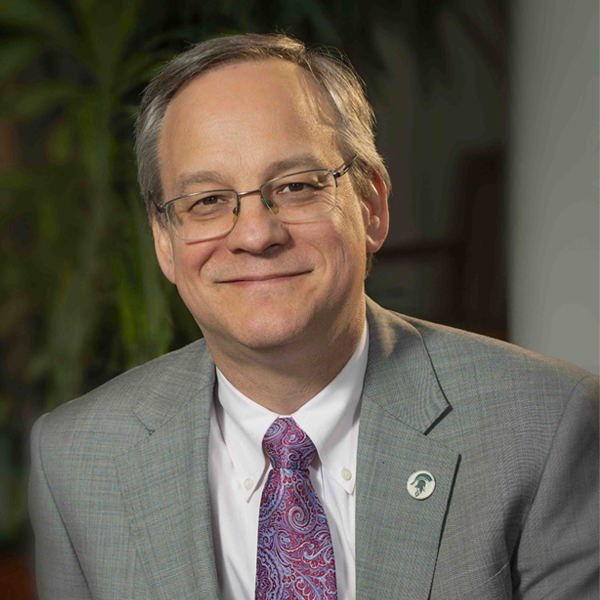 Preparing for the Liaison Committee on Medical Education (LCME) site visit is a unique opportunity to unite our mission priority areas (Education, Community, Diversity and Inclusion, Patient Care, and Research) in pursuit of a single shared goal of continued accreditation. To be successful, we will require a diversity of experience, skills, and opinions as well as representation from each community that supports the pursuit of our mission of "educating exemplary physicians and scholars, discovering and disseminating new knowledge, and providing service at home and abroad. We enhance our communities by providing outstanding primary and specialty care, promoting the dignity and inclusion of all people, and responding to the needs of the medically underserved."
The preparation process will include several committees charged with a comprehensive review of the college and our educational program, creation of a detailed document referred to as the Data Collection Instrument (DCI), completion of a student-led independent survey to gather student feedback on the educational program and their experiences and finally an in-person visit for skilled site visitors scheduled for March 2023. As a college, each component of this process will support our efforts to pursue excellence. We will identify areas we believe need improvement. We will also use the creativity and expertise of our college community to address these areas. I ask that you welcome these opportunities for evaluation and embrace this process as critical to the continued success of our college.
I realize this comes while we are still dealing with a pandemic. It has been truly inspiring to see how you have responded to the challenges of educating students, caring for patients, continuing ground-breaking research, and meeting the needs of our communities all while trying to keep everyone safe. I have always considered the people of this college the most hard-working, creative, mission-oriented individuals I have had the pleasure to know. The LCME reaccreditation preparation process is so critically important that I am asking you to prioritize your participation and that of your colleagues. The college is only a structure to house the people that make the college our home. Thank you for all you do. I look forward to working with you all during this exciting and rewarding time.