Olomu honored for efforts toward improving health care for minority populations
July 28, 2023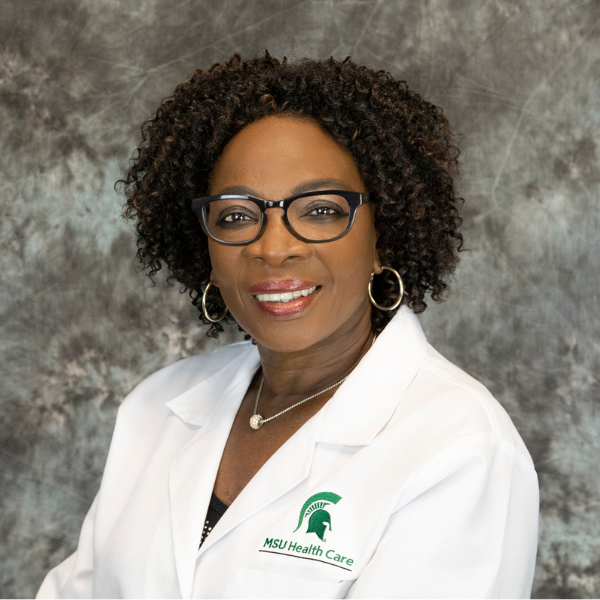 As a child in Nigeria, Ade Olomu wondered why any time her mother took her to a medical clinic, she usually had to wait several hours for care. 
"One day I asked my mother, 'Why do we have to spend the whole day waiting to see a doctor?'" she recalled. "I was 6 years old." 
At that young age, she vowed she would become a doctor, and, as an adult, she has dedicated her career to encouraging others, particularly minorities, that they can become physicians too. 
Olomu, MD, chief of the College of Human Medicine's Division of General Internal Medicine, recently received the Society of Internal Medicine's 2023 Herbert W. Nickens Award. The Society gives the annual award to those who have "demonstrated exceptional commitment to cultural diversity in medicine or to improving minority health."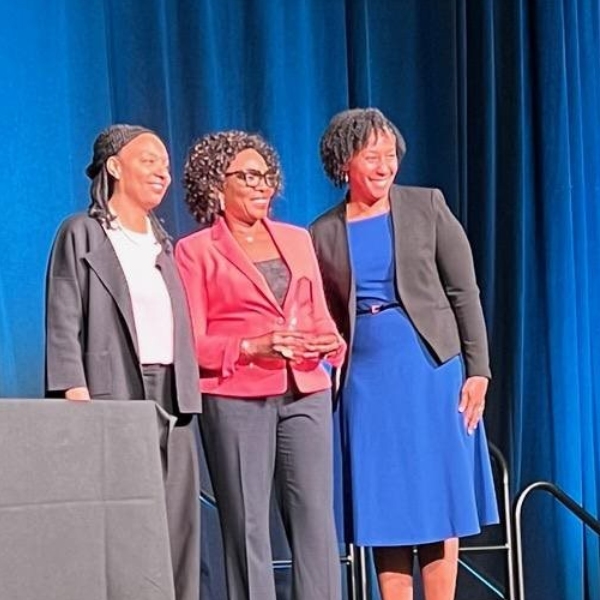 Olomu, the Blanch B. and Frederick C. Swartz Endowed Professor of Medicine, has done both. Among her many activities, she partnered with the Ingham County Health Department to create a program to improve cardiovascular care for minorities and low-income populations. For years, she has encouraged minority students to apply to medical programs, and she has mentored them through medical school. 
"It gives them the opportunity to see that they can do it," Olomu said. "There is nothing that should scare them away." 
As a high school student in Nigeria, she often was told that the challenges were too great, particularly for a girl, to join a profession dominated by men. Her father, an engineer, encouraged her to follow her dream. 
Olomu earned her medical degree from the University of Benin in Nigeria, a fellowship in England, and a residency in internal medicine at MSU. 
She joined the College of Human Medicine faculty in 2000 and was named Chief of the Division of General Internal Medicine in 2020.  
Over the years, she has dedicated much of her time to increasing cultural diversity in the college, in her own research, and in medical practice.  
"Ultimately your brilliance and fortitude has fostered a sphere of influence that has changed not only your home institution," Shani Scott, MD, chair of the awards committee wrote, "but has far reaching impact nationally…" 
Attracting more minority students to medical school and, eventually, to medical practice is a key to improving care for a diverse population, Olomu said. 
"Patients do better when they see doctors who look like them," she said, adding that the effort has been worth it, and going the extra mile for patients has been time well spent. 
"You will always find time to do what is important," Olomu said. "I consider it important to encourage more students to go into medicine. Yes, I'm very busy, but this is number one, to encourage improved health care for minority populations."