Philosopher and medical ethicist Leonard M. Fleck named University Distinguished Professor
July 27, 2023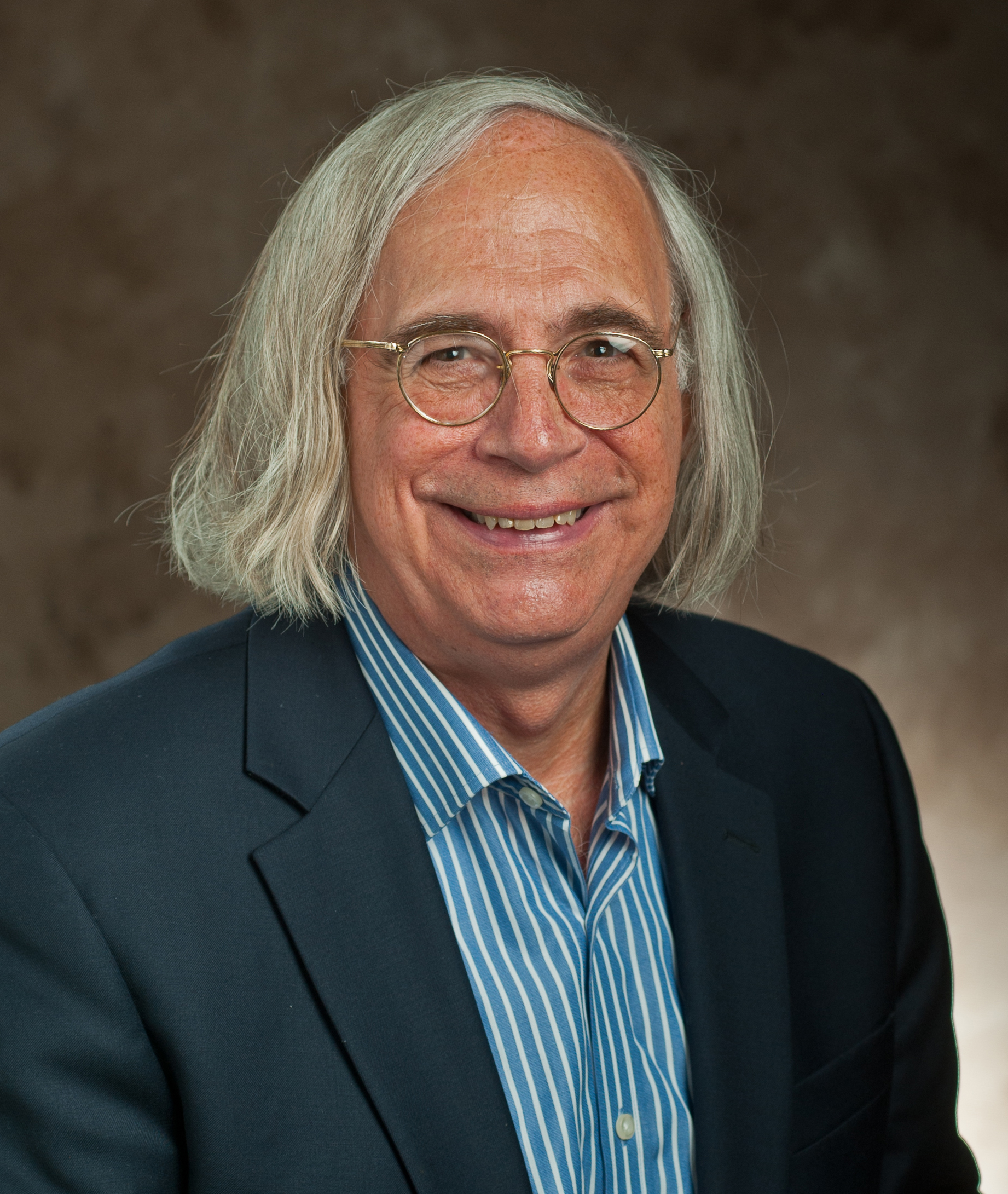 Leonard M. Fleck, PhD, has been named University Distinguished Professor, one of the highest honors that can be bestowed on a faculty member by the university. Fleck is appointed in both the Center for Bioethics and Social Justice and the Department of Philosophy. In conversation, Fleck reflected on his nearly 40-year career at Michigan State University.
"I'm very honored. I've always felt very supported by my faculty colleagues—both in the College of Human Medicine and several other colleges at MSU—as well as by the College of Human Medicine leadership," said Fleck. "There's just lots of things that they have done for me that were really important at various moments in my career."
Fleck describes himself as a philosopher, medical ethicist and health policy analyst. He joined the university in 1985, when the Center for Bioethics and Social Justice was known as the Medical Humanities Program.
Reflecting on the support he has received, Fleck cited examples from his early years at the university. In 1993, he was invited to join the Clinton administration's Task Force on National Health Care Reform. This opportunity required him to be away from campus for five months living in Washington, D.C. With support by the way of his MSU salary and his colleagues covering his teaching obligations, Fleck was able to participate in what he describes as a very important part of his career development.
When asked what inspired him to pursue a career in higher education, Fleck's own college experience came to mind.
"I really liked many of my professors. It seemed like they enjoyed what they were doing," said Fleck. "I just really loved the philosophy courses that I had. That was really what precipitated my choosing to pursue graduate work in philosophy and imagining myself as a university professor."
An exceptional colleague and mentor
Sean Valles, director of the Center for Bioethics and Social Justice, and Karen Kelly-Blake, associate director of academic programming, have collectively known Fleck as a colleague for more than a decade. They agreed that Fleck as a newly named University Distinguished Professor demonstrates his unwavering dedication to advancing knowledge through exceptional teaching, public informed research, and generous service to the academic community.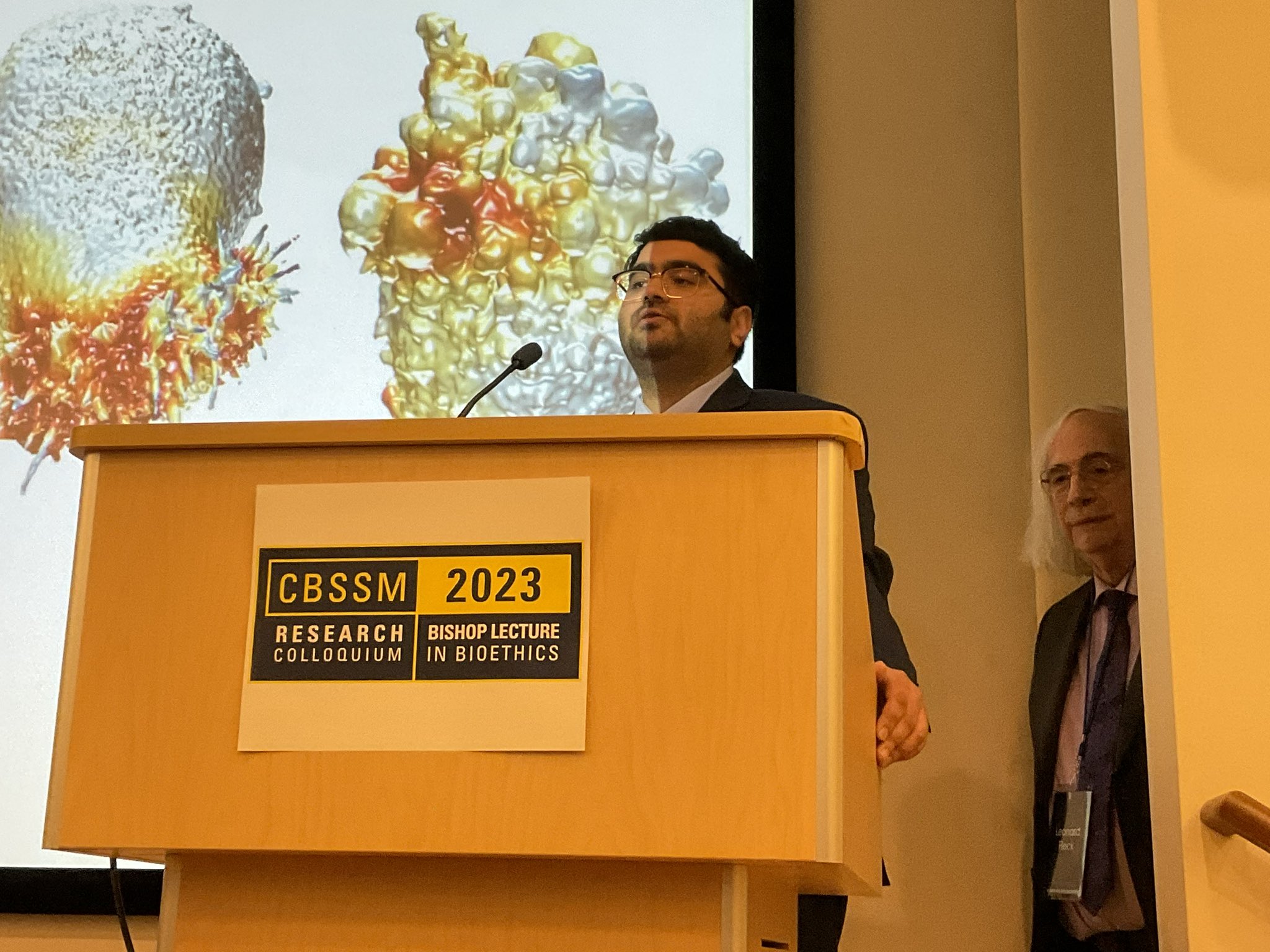 Recently, Fleck and College of Human Medicine student Aakash Dave collaborated on research related to precision medicine and cancer screening. This year they co-authored an article that was published in the Journal of Clinical Oncology and presented their work at the 2023 CBSSM Research Colloquium at the University of Michigan.
Through his work with Fleck, Dave has gotten ample opportunity to grow as a researcher and prospective physician.
"Working with Len has been an absolute honor over the course of the last year," said Dave. "He has devoted nearly 40 years to Michigan State University, and his work ethic is unbelievable."
"What truly distinguishes Len is his persona. Never have I left a meeting with him without a smile on my face. Len is a gem, not only as my mentor, but as a valuable asset to our university, our country, and many others across the globe. He is the heart of our bioethics center."
In the classroom at home and abroad
Fleck has taught thousands of students of all levels at this point in his career. He is a past recipient of both a College of Human Medicine Distinguished Faculty Award and a University Distinguished Faculty Award. What has it been like to shape the future of these students?
"By and large, I am proud of everything I have done in the classroom by way of contributing to the education of not only future physicians, but students who were going off in other kinds of health care directions," said Fleck. "I've always enjoyed teaching. I'm comfortable in the classroom. I find that I can be creative and engaging and I can tell funny little stories from my own life."
These classrooms have not been limited to those in the state of Michigan. This summer Fleck has been in London teaching the course "Medical Ethics and Health Policy in London" through the MSU Office for Education Abroad. In fact, this summer marks his thirteenth time teaching the course.
Pursuing a just and healthy society
In his research and scholarship, Fleck is currently exploring philosopher John Rawls' concept of public reason and its role in addressing complex bioethics issues that require a public policy response. At the heart of this are longstanding themes of Fleck's work: liberalism, pluralism, rational democratic deliberation, and community dialogue. It is a challenging societal question that Fleck has worked to address: how can we set aside our individual beliefs and come together to solve public policy issues?
Fleck had not one, but two books published in 2022: Precision Medicine and Distributive Justice: Wicked Problems for Democratic Deliberation (Oxford University Press) and Bioethics, Public Reason, and Religion (Cambridge University Press). This year he's been published in The American Journal of Bioethics, Cambridge Quarterly of Healthcare Ethics, and the Journal of Clinical Oncology. He has written extensively about precision medicine, targeted cancer therapies, and the role of community dialogue in addressing controversial issues of ethics and public policy related to emerging genetic technologies.
Another issue that has Fleck's attention is the aging population in the U.S. Limitations on health care spending have to exist, and the goal is to determine those limitations in a way that is "fair, just, and compassionate." This theme of justice is also longstanding in Fleck's work.
It will come as no surprise to hear that Fleck began receiving congratulatory messages last month following the announcement of him being named University Distinguished Professor. In recent months, he run into at least three physicians who were students of his in 1985. In fact, they are now retired as physicians. Fleck admits that full-circle moment feels a bit weird, but at the same time concedes that it says something about his own endurance.
Written by Liz McDaniel