Nick LeMire: Continuing the Family Tradition
May 10, 2023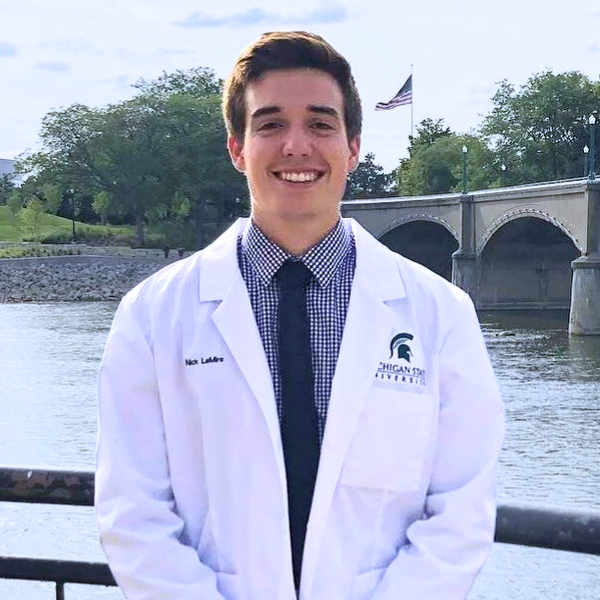 The first Dr. LeMire was a month old when his family moved from Canada to the Upper Peninsula in 1877. William A. LeMire graduated from medical school in 1899, opened a practice in Garden, and later moved to Escanaba in 1903.
His two sons, Dr. William II and Dr. Donald LeMire followed their father into medicine and began practice in Escanaba in 1933 and 1947, respectively. The tradition continued as Dr. John R. LeMire opened his general surgery practice in Escanaba in 1967 and was joined a year later by his brother,  Dr. William A. LeMire III, who began practicing obstetrics and gynecology in Escanaba.
After skipping his father's generation, Nick LeMire, great-great-grandson of the first Dr. LeMire and grandson of Dr. John LeMire – is graduating from the College of Human Medicine and beginning a residency in family medicine with an eye toward practicing in Upper Peninsula. 
"It doesn't feel real yet," the fourth Dr. LeMire said. "I think about all those who came before me and get a sense of them living through me."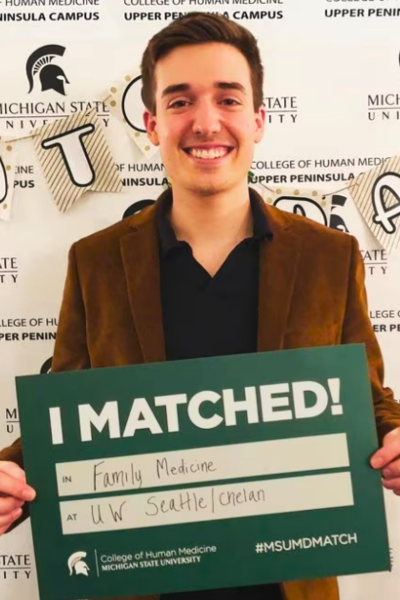 Nick LeMire grew up in Escanaba and earned a bachelor's degree in biology with an emphasis in physiology from Northern Michigan University before enrolling in the College of Human Medicine. He spent his first two years in Grand Rapids and the last two at the college's Upper Peninsula Campus in Marquette, a program his great-uncle, Dr. William LeMire III, helped establish in 1974.
In mid-June, Nick LeMire will begin a three-year residency through the University of Washington Chelan RTT, a rural family medicine training program. He will spend the first year in Seattle and the last two at a rural clinic in Chelan providing care for underserved communities in northern Washington state.
"This was the one I fell in love with," said LeMire, who was accepted in the program in March. "It is one that allows me to experience the intricacies of both urban and rural medicine."
Once as an undergraduate and again last August, he volunteered treating underserved patients in Belize. He sees similar underserved pockets in the Upper Peninsula.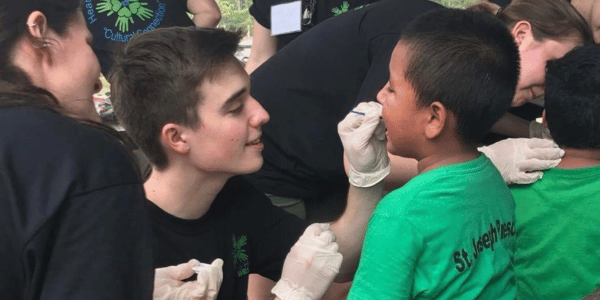 Nick treating a patient in Belize.
Plans can change, but after completing his residency, Nick LeMire would love to carry on the tradition of serving the U.P. as his family has done for over 100 years. 
His grandfather, John LeMire, died in 2016, and his great-uncle, William LeMire III, in 2017.
Growing up in the Upper Peninsula and coming from a family of physicians, "made me realize how much a family doctor can do in a small community," he said. "It's a sense of connection to my family and my family roots. It also gives me fulfillment carrying on that tradition."