Blue Ridge ranks MSU OB-GYN #4 in NIH research funding
April 25, 2023
The College of Human Medicine's Department of Obstetrics, Gynecology and Reproductive Biology has again ranked among the top recipients of research funding from the National Institutes of Health.
Among 66 universities, the MSU department ranked fourth in 2022, with $12,699,996 in grants from the NIH, according to a report by the nonprofit Blue Ridge Institute for Medical Research. The department moved up from fifth place in total NIH funding in 2020 and 2021.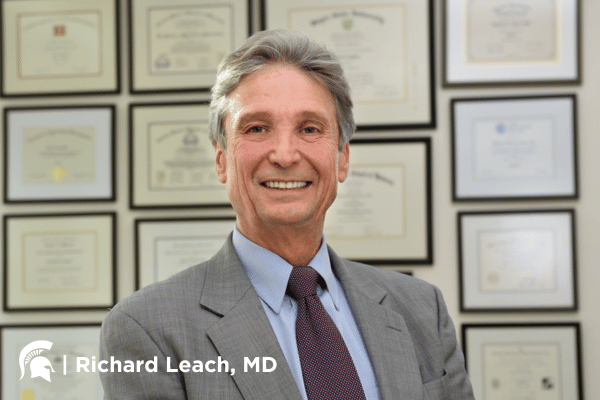 "It means that our department is in a cohort of some of the leading OB/GYN departments in the country," said Richard Leach, MD, professor and chair of the Department of Obstetrics, Gynecology and Reproductive Biology.
The top-funded OB/GYN researcher nationally in 2022 was Jennifer Johnson, PhD, a professor in the college's Department of Obstetrics, Gynecology and Reproductive Biology and the C. S. Mott Endowed Professor of Public Health. With nearly $7 million in NIH funding, Johnson, a clinical psychologist who studies mental health and substance abuse interventions for high risk women, ranked number one among 330 researchers nationally. She joined MSU in 2015.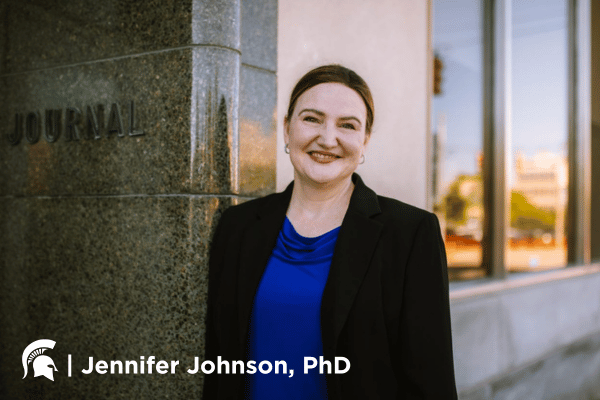 "Jennifer is an exceptional investigator who is looking at the effects of depression and suicidality on women's health," said Leach.
When Leach joined MSU 15 years ago, the department had two researchers. With the support of the university and college administrators, he has increased it to 21 researchers.
The college's new partnership with the Henry Ford Health System "is a game changer," said Leach, who also is chair of Henry Ford's Department of Women's Health Service and the C. Paul Hodgkinson Endowed chair of the Henry Ford Medical Group.
The partnership has increased the department's prestige, as well as its ability to attract research funding, he said, allowing MSU's basic scientists to conduct studies with clinicians at Henry Ford.
"We are able to recruit researchers from around the world who recognize us as one of the leading clinical research institutions," he said.