Andrea Wendling, MD
College Leadership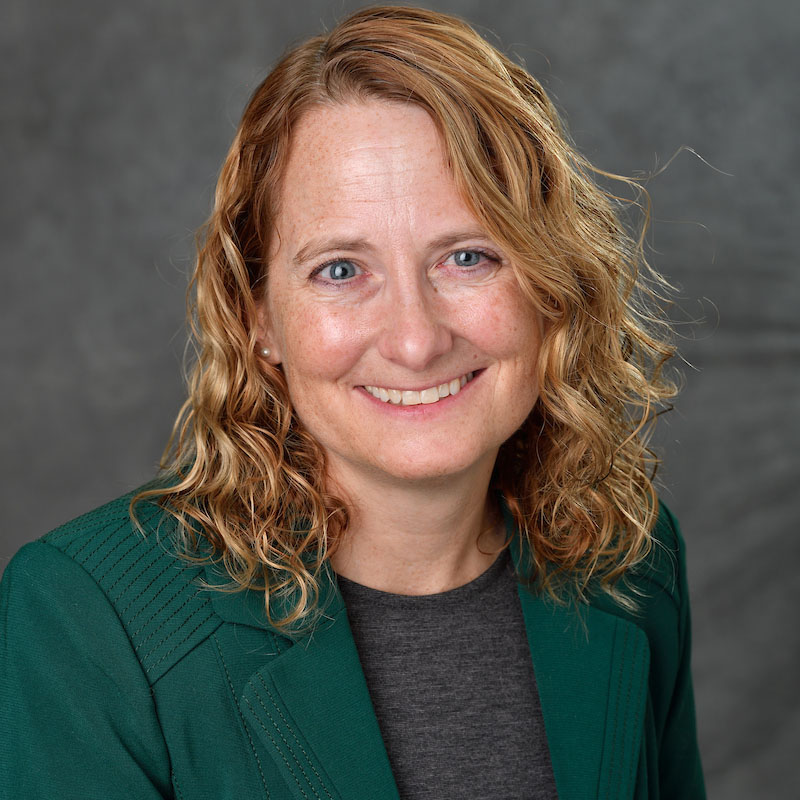 Senior Associate Dean for Academic Affairs
Michigan State University College of Human Medicine
Bio
Andrea Wendling, MD, is a professor of family medicine and a passionate advocate for students, a well-loved and effective teacher, and a respected scholar. She created a continuum of nationally-renowned, innovative programs designed to address the shortage of physicians in rural communities. Dr. Wendling has received three college-wide teaching awards, including Outstanding Community Volunteer Faculty, Outstanding Curriculum Contribution, and the Arnold P. Gold Humanism Award, and is an inductee of the Arnold P. Gold Humanism Society. She was Michigan's Rural Health Professional of the Year in 2018 and the National Rural Health Educator of the Year in 2020.
Dr. Wendling's research focus is primary care and rural physician workforce studies and rural medical education. She has published 57 articles in peer reviewed journals, working with teams at Michigan State University and across the nation. Six of these publications have been honored as selected or distinguished papers at national conferences. She has received creative writing awards and has published poems and short stories. Dr. Wendling has led over 100 national or statewide presentations during the past five years, most regarding rural medical education, the rural programs she designed, or rural and primary care workforce studies. In the past five years, Dr. Wendling has received sixteen grants, totaling over $2.5 million, eight as Primary Investigator.
Dr. Wendling has served in several other important roles for the college, including Director of the Advanced Skills and Knowledge course sequence, and as Chair of the Curriculum Committee.
---