Claudia Finkelstein, MDCM
College Leadership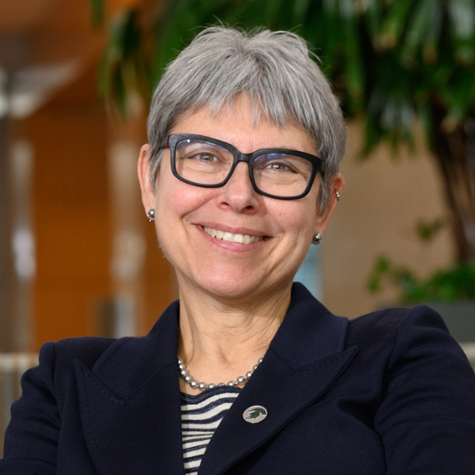 Faculty and Staff Support
Michigan State University College of Human Medicine
Bio
Claudia Finkelstein, MDCM, is a general internist who practiced for over 30 years in academic medical centers. She became interested in physician mental health and wellness as she listened to the suffering of trainees, and 20 years ago began to develop wellness curriculum for students and residents.   
Since then, her work has included creating peer support programs, a subsidized mindfulness training program, and numerous faculty development programs focused on wellness.  Claudia was recruited to the Michigan State University College of Human Medicine where she is an associate professor in the Department of Medicine. She began her exciting new position as director of wellness, resiliency, and support for the vulnerable in July 2018.  
Claudia firmly believes well-adjusted, joyful physicians will improve the lives of hundreds of patients, trainees and family members and is committed to the goal of diminishing human suffering.
---
Related
Culture of Caring
---