Dean's Update
September 1, 2023 - Aron Sousa, MD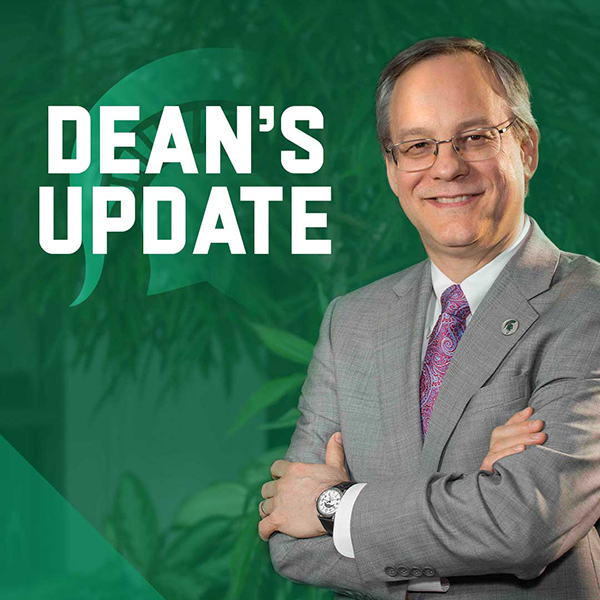 Friends,
The racist shooting in Jacksonville, Florida, last weekend left three Black Americans dead at the hands of a White supremist young man, who espoused racist, antisemitic, and anti-LGBTQAI positions in his writing. This is just the latest in a series of racially or religiously targeted shootings in Pittsburg, El Paso, Buffalo, and a host of other cities and towns. This is not new, and to my eye, these events are not becoming less frequent.
If anything, the majority of us have become anesthetized to the frequency and brutality of these events. For the people who belong to the targeted populations, each new attack, each trial, each sentencing, each commemoration is a reminder that there are people in our country who are so driven by hate and misery that they will kill people for how they look, who they love, where they are from, their religion, where they work, or if they are students.
As you will know, we have staff, students, and faculty from all these targeted populations in the college. I have written all of this before; we have been through all of this before. But some of our faculty, staff, and, particularly, students are new to the college – many new in the last few weeks. Know that we see you, and we want you to feel and be safe. Let us know how you are doing and make use of the resources available to us and look out for one another. Peace.
Here are a list of support services & resources for students, faculty, and staff.
In infinitely better news:
Dick Sadler, PhD, and Chelsea Wentworth, PhD, are serving as the MSU representatives to the Healthy Flint Research Coordinating Center (HFRCC) and the annual symposium is scheduled for Friday, September 29. Registration is free, includes lunch, and is a great place for researchers from U-M, MSU, and community members to learn about health research in Flint.
After an extensive search to find our new leader in Advancement, I'm thrilled to welcome Karen Weber as the next Senior Director of Development for the college. Karen has been a professional fundraiser in higher education for more than 16 years, and she has a passion for the mission of the College of Human Medicine. Most recently, she served as Director of Advancement at Ferris State University where she led a large advancement effort. Karen will be a great fit in the College of Human Medicine, and her first day will be Wednesday, September 6.
The good folks in Advancement have been busy. With the promotion of Marci Muller into a frontline fundraising role (congratulations Marci!), we are also excited to welcome Erik Dane to the college Advancement team as Assistant Director of Alumni Relations. Erik joins us most recently from serving as the Assistant Director of Alumni Relations and Donor Engagement at Davenport University. He starts on September 5, which will just give him time to be well oriented for our alumni weekend events September 22 in Grand Rapids and the 23rd in East Lansing.
As August turned to September, I passed five years in the dean's chair(s) at the College of Human Medicine. I'll grant you this has been spread over eight years, and about three-quarters of that experience was as interim dean. Interim or not, as of today, I have done 133 Town Halls and nearly 200 weekly updates. Based on my experience, interim years are longer than regular years. Forsooth, interims gain experience and age at a faster rate than your usual administrator. Therefore, let me raise an extra large mug of coffee to my interim peeps, present as well as past, Teresa, Wayne, Supratik, Tim, Karl, Sri, Sean, Micah, David, Andrea, Dianne, Jen, Nara, John, Michael. Thank you for your service, your leadership, and your fortitude.


Serving the people with you,
Aron

Aron Sousa, MD, FACP
Dean
---
Archives: