Dean's Update
June 9, 2023 - Aron Sousa, MD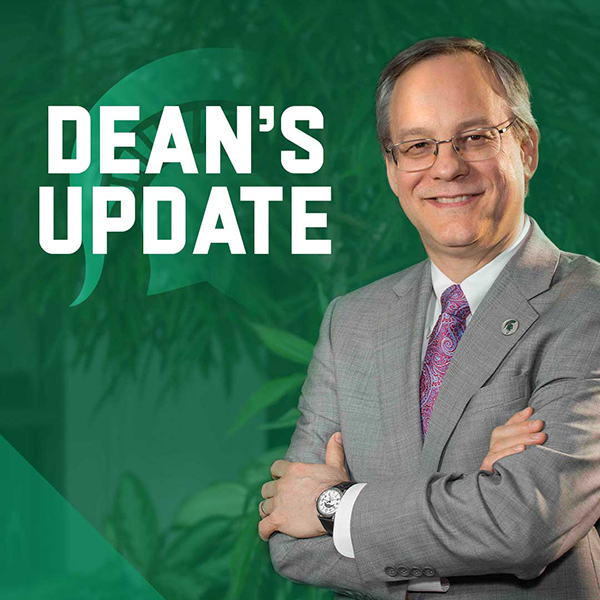 Friends,
This is Pride month, when we commemorate and celebrate the culture and rights of the LGBTQAI+ community. The first Pride marches were held a year after the 1969 Stonewall riots, which were first precipitated by police raids on the Stonewall Inn, a gay bar in lower Manhattan. In the time since, the rights movement has developed from addressing existential issues around police harassment to employment and marriage equality. Somehow, we now seem to be back to existential questions in several states as evidenced by enacted laws censoring school books and curriculum, allowing discrimination based on orientation, and even restricting drag performances. The later law bans male and female impersonators, which suggests to me you can no longer stage Shakespeare's Twelfth Night, to say nothing of Two Gentlemen of Verona. It may be a silly, Comstockian repression of free speech, but there are health consequences to repression, especially for young people.
Most of our communities have an official Pride event – Houghton and Marquette held theirs in the first week of June. The Greater Lansing Pride festival will be June 17 in Old Town, and the Grand Rapids Pride Festival is also June 17 in Calder Plaza, a ten minute walk from the Secchia Center. Last year, I had the chance to join Jose Teixeira, PhD, and team at the Grand Rapids College of Human Medicine booth. It was great to meet some of our graduate students at the booth and to talk with some incoming MD students who were at the festival. I will be away this year, but our college's booth will be staffed from 12pm – 6pm. There will be free CHM swag while it lasts, and they will be selling the t-shirt (front and back pictured below) to support the scholarship fund. I had a great time last year, so I encourage you to visit the booth.

I am happy to announce Karen Blackman, MD (CHM '78), will be the next student resolution advocate (SRA). Karen is an award-winning teacher and clinician who completed residencies in family medicine and psychiatry. The SRA addresses mistreatment and individual student concerns, facilitates student use of the Medical Student Rights and Responsibilities, provides an option for confidential disclosure and confidential support for all students, and serves as a positive influence on the college learning climate. The SRA reports to the dean rather than to academic affairs to provide independence from the educational programs of the college. Students may contact the student resolution advocate by using the 'Speak Up' link on the top page of JustInTime Medicine or by accessing its website. Dr. Blackman can also be emailed directly at CHM.SRA@msu.edu.
As Karen steps into the SRA role, our founding student resolution advocate, Christine Shafer, MD, (CHM '79), is retiring…for real this time. Chris has been on the CHM faculty since completing her psychiatry residency at MSU in 1983, and she has been SRA since 2014. Before that role, Chris joined the admissions committee in 1985 and was assistant dean for admissions from 1997 to 2011. She built our holistic review process and developed efforts to encourage non-traditional and underrepresented students to apply and be successful in our admissions process. In addition, she was the creator of the Early Assurance Program that launched in 2008 with Grand Valley State University and now includes 21 statewide colleges and universities plus Xavier University of Louisiana, one of the nation's leading HBCUs.
Dr. Shafer brought the Gold Humanism Honor Society (GHHS) to the college and oversaw our chapter for several years. The GHHS recognizes the humanistic side of the profession and of our students. Dr. Shafer was also instrumental in the creation of the Virtuous Professional, the core professionalism expectations document of the college.
Chris was dean of admissions when I entered academic affairs back in 2005. She has been a calm, caring, professionalizing force for the educational program for decades, and her wisdom and counsel were invaluable to me and those in academic affairs. Dr. Shafer admitted about 1,600 physicians to the College of Human Medicine – what a legacy. Please join me in thanking Christine for her many years of service to MSU College of Human Medicine!
Serving the people with you,
Aron
Aron Sousa, MD, FACP
Dean
---
Archives: