David Klee, MD, named Community Assistant Dean in Traverse City
January 30, 2023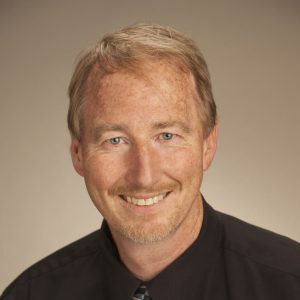 David Klee frequently leads groups of medical, psychiatric, and pharmacy residents and students to the missions and homeless encampments in Traverse City, offering health care to people who often are overlooked. 
Even in Traverse City, an area many associate with winter sports and summer vacations, homelessness is "a larger problem than people might think," said Klee, MD, a College of Human Medicine associate professor and associate director of the Munson Family Practice Residency Program. 
He recently took on a new title and additional responsibility as community assistant dean for the college's Traverse City Campus. Expanding medicine to the marginalized – including the homeless, rural residents, and patients thousands of miles from his home – is his passion. For 10 years, he has taken resident physicians to Kenya to treat underserved patients.  
"I've always been interested in helping the disadvantaged," said Klee, who grew up in Rochester, Minn., near the world-renowned Mayo Clinic. 
He graduated from the University of Minnesota Medical School, completed his family medicine residency in Midland, and then practiced family medicine in Ashland, Wisc., until 2009, when he joined the College of Human Medicine's Traverse City faculty. 
While he's always had a strong interest in teaching, it also was the lure of the college's rural health education program, based in Traverse City, Midland, and Marquette, that drew him. 
In December, Klee was appointed to succeed Dan Webster, MD, the founding Traverse City Community Dean, who retired. 
He described Webster as a mentor and "an amazing man who has really set a high bar. I've been able to get ideas of how he's been successful. I'm looking for ways to take it to the next level." 
He hopes to expand the rural medicine program by recruiting more students and retaining more physicians to care for rural residents. In addition to his teaching and administrative duties, Klee sees patients two or three days a week. 
Two years ago, he founded a street medicine program to serve the homeless in the Traverse City area, "a group that's often been disenfranchised by the medical community," he said. 
It has taken time to build trust among the homeless, whose ailments (infections, trauma, respiratory issues, chronic illnesses, and substance abuse) often go untreated until they end up in the emergency room. 
The street medicine program gives the students and residents hands-on experience, helps the homeless remain healthy, and relieves pressure on the emergency room. 
Just off an online meeting with the community assistant deans at the college's other seven campuses, Klee said he enjoys the challenges of his many responsibilities. 
"It is tricky," he said. "I do enjoy the diversity, but you've got to be good at multitasking. 
"I'm excited about the new position and the opportunity to work with the other MSU campuses." 
---
Read more about the MSU College of Human Medicine: Traverse City Campus