Thomas Barker: Medicine Came Calling 
April 26, 2023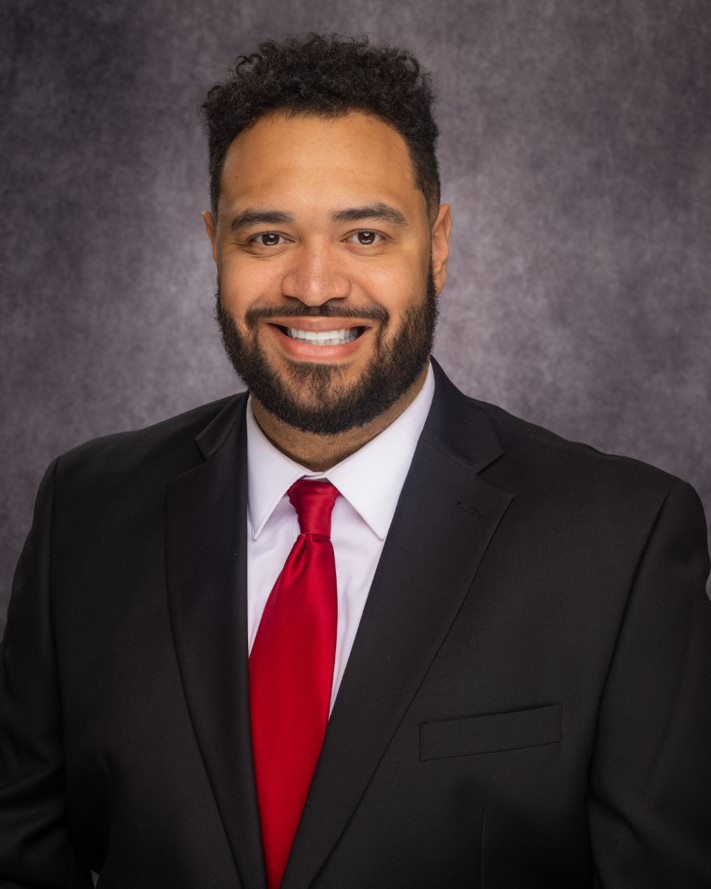 Thomas Barker was no stranger to medicine. His mother, Alane Laws-Barker, is a 1999 College of Human Medicine graduate and an obstetrician-gynecologist. He saw the long hours she worked, the middle-of-the night calls to deliver babies.
Medicine, he said, "was in my mind, but I saw the lifestyle that she lived."
He decided to study psychology at Ohio State University.
But then medicine came calling – again.
After his freshman year of college, Barker returned to East Lansing and worked with medical students in MSU's Health Science Scholar Institute, an intensive summer program for high school students interested in medicine.
"Doing that program and learning from the medical students really opened my eyes," he said. "What I really enjoy is helping people and working with people. That's why psychology kind of drew me in. But I felt that by being a physician, I could help people with their mental and their physical health."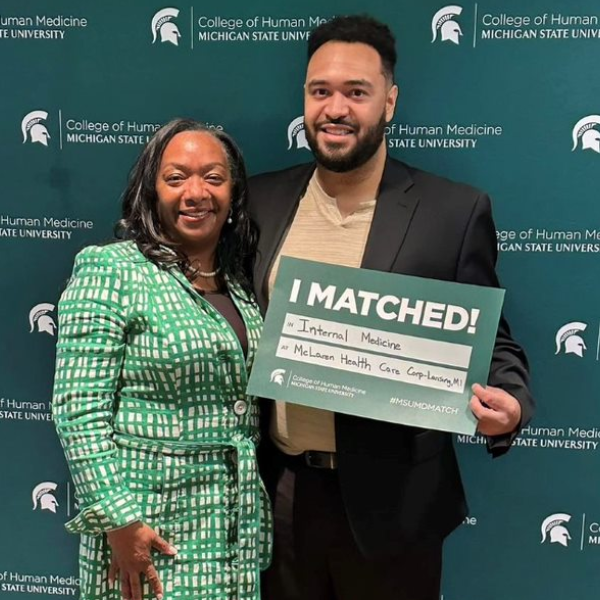 Thus, Barker, inspired by his mother's commitment to medicine and community service, will graduate from the College of Human Medicine in May. After four years on the East Lansing campus, he will start an internal medicine residency at McLaren Health Care in Lansing.
He is also working on a Master of Public Health degree from MSU.
"I felt that public health was another avenue for me to help people," Barker said, particularly as an advocate for policies increasing health care coverage for everyone. "The physician's job doesn't stop after leaving the hospital or clinic," he said. "Physicians need to advocate for better health care coverage."
He recalled an uncle diagnosed with HIV. When his uncle lost his job, he lost his health insurance and no longer could afford the medication that kept the virus at bay. By the time his uncle could afford the medication, he had developed pneumonia and died.
"One incident, and he couldn't get the medication," Barker said. "I felt angry. If you have money, you're fine; if you don't, you're not. That made me think about how I could help and make this not happen to anybody else."
That desire was reinforced during the COVID-19 pandemic when he saw too many friends and family members die of the disease.
Barker also sees a need for more minority physicians, "A gap I hope to help fill," he said. For years, he has volunteered: coaching youth basketball and football, distributing school supplies and clothing to children, mentoring young men at Turning Point of Lansing, serving meals at a Lansing soup kitchen.
"This community has given me so much," he said. "As a physician, I can finally give back."