Sejal Mehta: From Patient to Pediatrician
April 27, 2023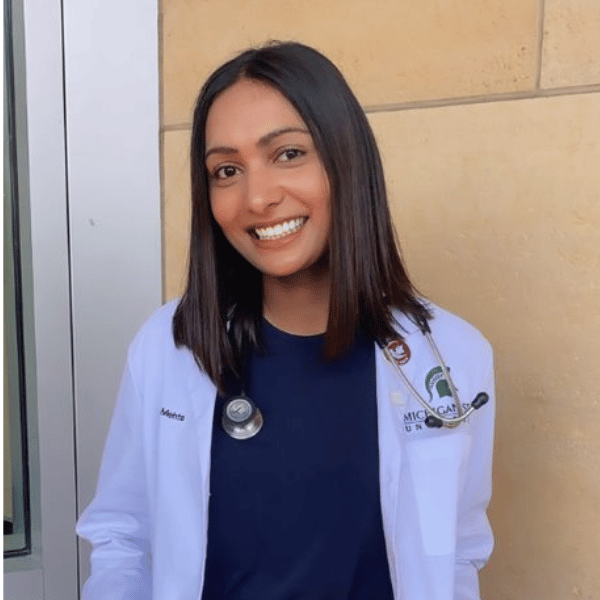 Shortly after Sejal Mehta was born, tests showed a possible hearing problem in her left ear. But don't worry about it, doctors assured her parents, it's probably nothing.
When she was 5 years old, a hearing test at school confirmed the earlier diagnosis: she had single-sided deafness in her left ear. She remembers the CT scans, the MRIs, the doctor telling her parents that she likely would have a speech impediment and a learning disability.
"At the time, I was scared every time I had to go for regular checkups," Mehta said. The doctors, she recalled, "didn't talk to me, but were talking to my parents."
She has more than compensated for what to her is a minor inconvenience. As one of this year's College of Human Medicine graduates, Mehta is about to embark on a residency in pediatrics at the Baylor College of Medicine in Texas.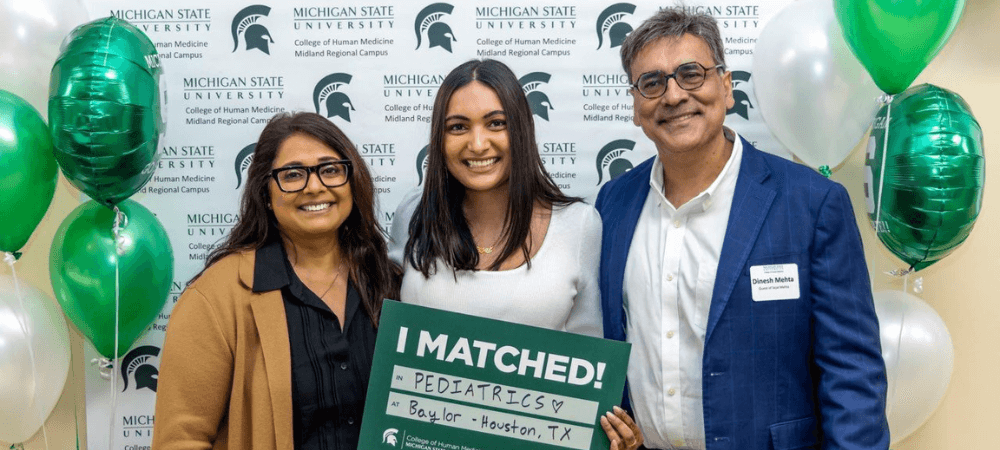 Even as a young child, she overcame her initial aversion to doctors and began seeing them as superheroes, she said, particularly after a younger cousin died of leukemia.
"That kind of solidified my wanting to go into medicine, especially working with kids," she said.
The cause of her hearing loss remains unknown, she said, although it likely began before she was born. Although she has this disability, it has become "part of who I am," said Mehta.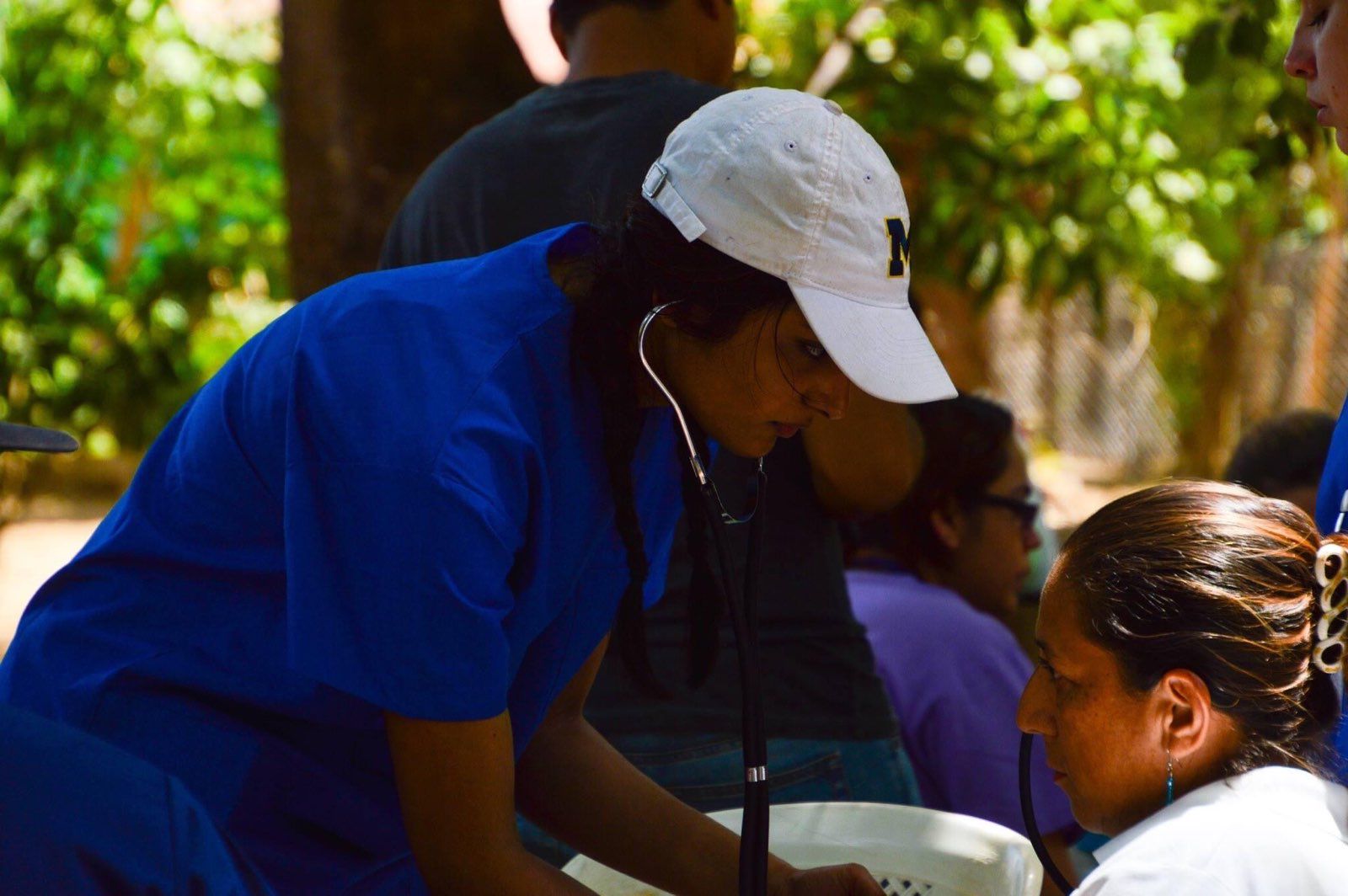 Before enrolling in the College of Human Medicine, she graduated from the University of Michigan with a bachelor's degree in biological anthropology. She volunteered as a mentor for high school students, aided nurses at Hurley Medical Center, led hospitalized children and their families on nature hikes, and provided medical care for underserved patients at clinics in Nicaragua.
At MSU, she spent her last two years based at the Midland Campus as part of the college's Leadership in Rural Medicine Program.
"Midland itself has a great hospital," Mehta said, "but then you drive a half hour away, and there are places where there are no doctors. At Michigan State, we think a lot about health care disparities."
If anything, her experiences have made her more empathetic and more determined to care for children. She recalled during a rotation meeting a deaf boy of 6 or 7 who was inconsolable. She lowered her mask so he could read her lips, assuring him that his father would be there soon.
She asked if he had any questions, calmed him, and stayed until his dad came.
"I love working with kids. I definitely get a lot of happiness out of it all day. That's the best part of being a pediatrician."