Kelvin Lim: Service Through Medicine
May 1, 2023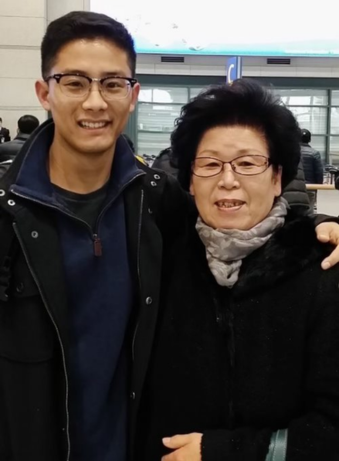 As a boy, Kelvin Lim lived in South Korea with his grandmother, who attended church every day and often provided meals for others in the community.
Two decades later, as he is set to graduate from the College of Human Medicine, he still is guided by her example.
"My grandmother always said, 'you ought to take care of yourself, but also think about your neighbors,'" he recalled.
When he was 11, Lim moved to the Los Angeles area, joining his father who had arrived years earlier. Those first years were not easy, as he struggled with a new culture and an unfamiliar language.
"I felt like I was behind academically," he said. "I definitely pushed myself and worked hard to improve and learn. My dad was the motivating factor."
By the time he was in high school, he was excelling – well enough to be admitted to George Washington University. In the seat of the federal government, his desire to serve drew him toward politics.
But then he realized that "really, politics is a long journey," he said. "I did have a passion for community service, but I realized that it wasn't through politics."
Medicine, he decided in his junior year, was his calling, an interest piqued when he worked as a medical scribe, shadowing doctors and transcribing their notes. He graduated cum laude with a bachelor's degree in biological sciences and pre-medicine.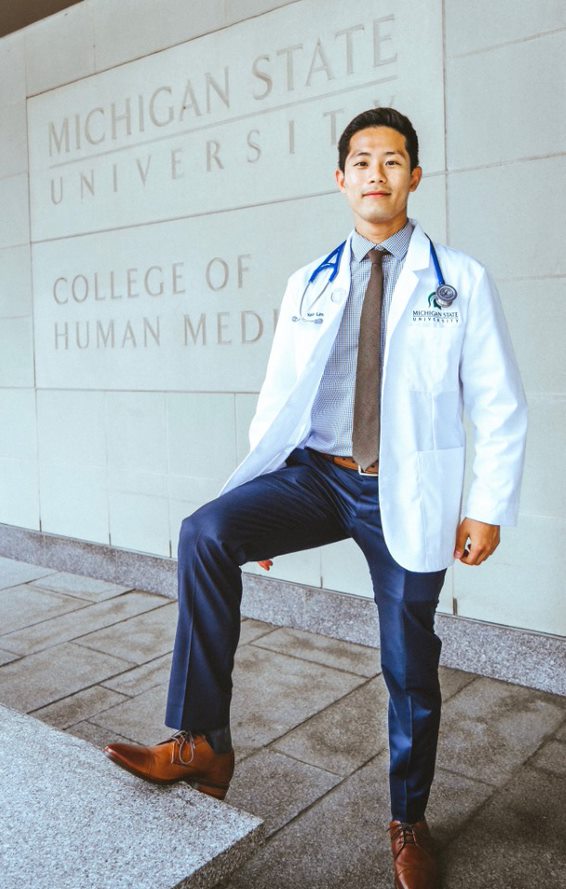 Back in Los Angeles County, he earned a certificate as an emergency medical technician and served on an ambulance crew in some of the area's highest crime neighborhoods.
"That was a great experience being able to provide that service to the population," Lim said, but it also came with a high burnout rate.
He enrolled in the College of Human Medicine, at first thinking of emergency medicine as a specialty but later feeling drawn to urology. Unlike emergency medicine, urology would allow him to provide his patients with a continuity of care. But he also knew that the competition for urology residencies was tough.
That is partly why, between his third and fourth years of medical school, he took a year off to accept a research fellowship in urologic oncology at Houston Methodist Hospital, where he led an ongoing study of treating invasive bladder cancer with radiation and immunotherapy.
Back in Grand Rapids, where he spent his last two years of medical school, Lim learned he had been accepted for a urology residency at the University of Rochester Medical Center and Strong Memorial Hospital, his first choice.
His grandmother, whom he will visit in Korea before starting his residency, is proud of him, Lim said, and he modestly admits to a measure of satisfaction.
"I'm kind of like patting myself on the back," he said, "and thinking about how I got here."