Medical Students Get Hands-On Wilderness Training in the UP
November 16, 2023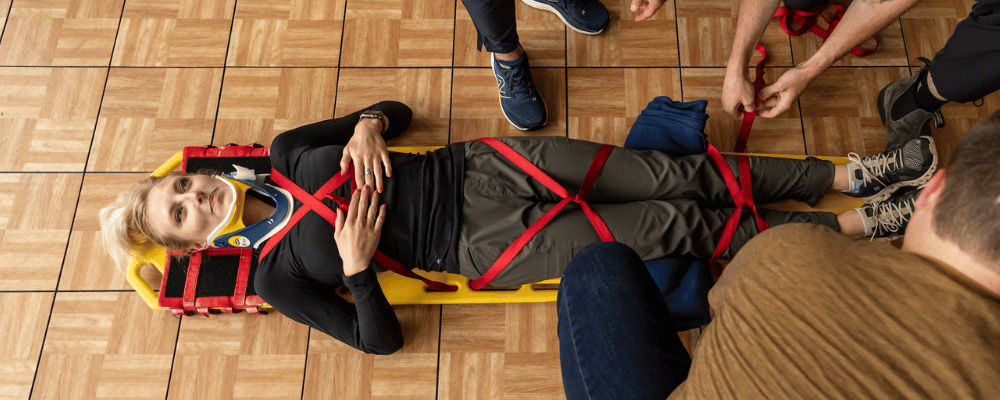 On a cold, blustery evening, third-year Michigan State University College of Human Medicine student Karmyn Polakowski laid on a gurney at Marquette Mountain Resort. By her side, fellow medical students ran through a simulated emergency scenario, treating Polakowski for "injuries" sustained in a skiing accident.
The mock scenario is part of the Northern Wilderness Emergency and Sports Medicine "COMPASS" elective, unique to MSU College of Human Medicine's Upper Peninsula Region Campus for more than a decade.
"The program gives our students the knowledge and skills to care for people outside of the clinical setting where little to no resources are available – including emergent situations while in the wilderness or at sporting events," said Stuart Johnson, DO, community assistant dean at the Upper Peninsula Region Campus.
Through the National Ski Patrol's outdoor emergency care course, an advanced wilderness life support course and other hands-on learning, students experience the Upper Peninsula's environment while learning valuable skills they can use as future physicians.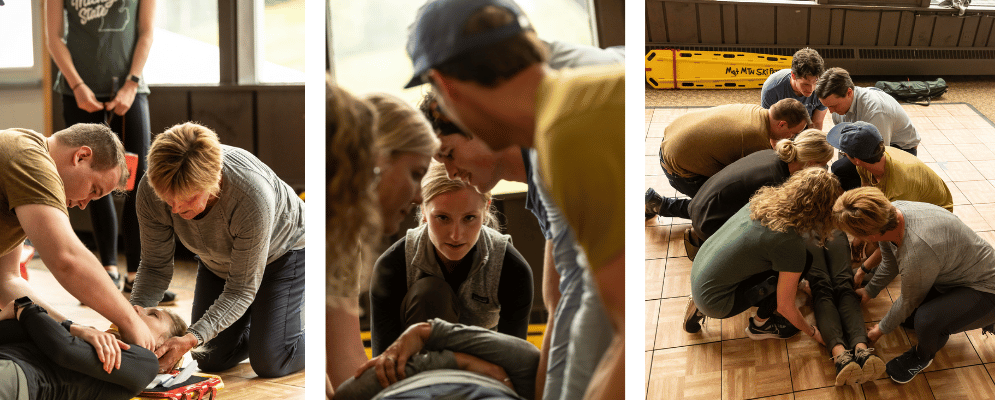 In addition to service hours at sporting events throughout the Upper Peninsula, medical students also provide community presentations on topics related to sports or wilderness medicine.
"We have consistently heard from our students that this training sets them apart when interviewing for residency program positions," said Johnson. "These are just not skills you can attain at all medical schools."
What originally began as a certificate program around 2010, COMPASS has grown into an approved elective course now managed by Abby Prentice, MD, course director, and Susan Tincknell, student program administrator at the Upper Peninsula Region Campus.
After completing the COMPASS elective and her final years of medical school, Polakowski hopes to return to her "rural roots" as a practicing physician in the Upper Peninsula.