Jeff MacKeigan, PhD
College Leadership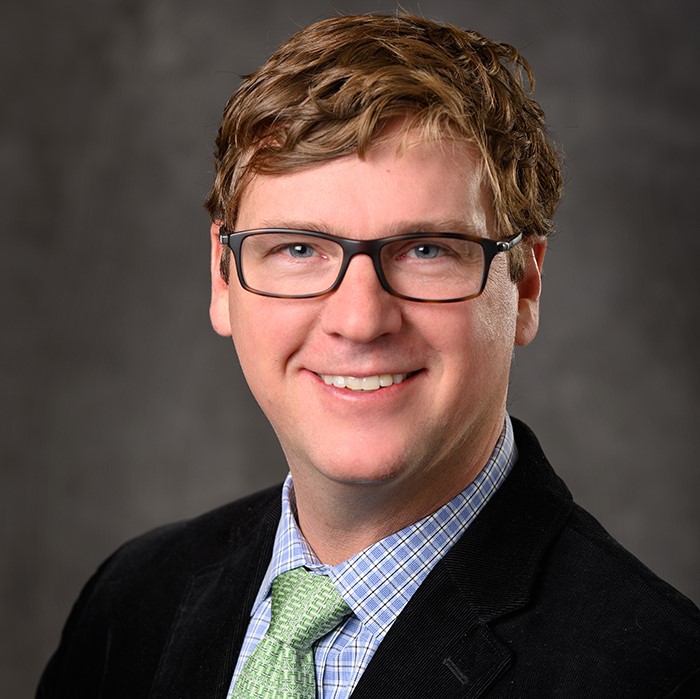 Assistant Dean for Research
Department of Obstetrics, Gynecology & Reproductive Biology
Department of Pediatrics & Human Development
Michigan State University College of Human Medicine
Bio
Jeff MacKeigan, PhD, is a professor in the Department of Obstetrics, Gynecology & Reproductive Biology and Pediatrics & Human Development, and Assistant Dean for Research at the College of Human Medicine. Dr. MacKeigan has fostered several relationships for the college with leaders and researchers at Spectrum Health, Henry Ford Health System, Van Andel Institute, and the many great collaborators in the region. 
Dr. MacKeigan received his PhD in Microbiology & Immunology at the University of North Carolina Comprehensive Cancer Center. He completed his postdoctoral training at Harvard Medical School with fellowship funding from the American Cancer Society. Prior to joining MSU, Dr. MacKeigan held positions at Novartis Institutes for Biomedical Research and Van Andel Research Institute. 
Dr. MacKeigan's research focuses on signaling pathways essential for cancer cell growth and survival to inform new treatment strategies. His research investigates the cell signaling networks that encompass autophagy, the mTOR pathway, and cancer metabolism. The MacKeigan Lab uses a variety of cutting-edge technologies, combined with tumor biology expertise and pathway knowledge to study complex diseases. The laboratory has been awarded over 30 externally funded Research Grants. All of Dr. MacKeigan's research projects have one common goal - to identify novel therapeutic targets.
---
Related
Department of Obstetrics, Gynecology and Reproductive Biology
Department of Pediatrics and Human Development
Cancer Research at Michigan State University
---