Seilesh C. Babu, MD
Department and Unit Leadership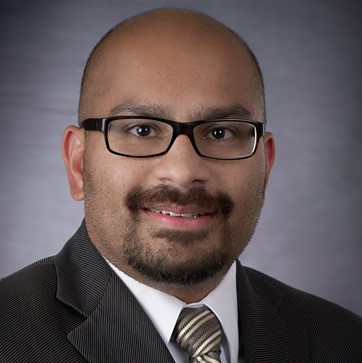 Director, Division of Otolaryngology
Division of Otolaryngology
Michigan State University College of Human Medicine
Bio
Seilesh C. Babu, MD, is assistant professor and director of the Division of Otolaryngology. Dr. Seilesh Babu is a board certified neurotologist, completing his otology and skull base fellowship at the prestigious Michigan Ear Institute and his residency in otolaryngology at Henry Ford Health System.
Dr. Babu focuses on ear disorders that affect both adults and children. He addresses hearing loss and hearing reconstructive surgery, temporal bone and cochlear implants, dizziness, and facial nerve disorders. He has published extensively on these topics in peer reviewed journals and has served as senior editor on several textbooks in Otology and Neurotology.
Actively involved with medical student, resident, and fellow training, Dr. Babu is developing an otolaryngology interest group at the local medical schools and serves as appointed program director for the Ascension Macomb Otolaryngology residency program. In addition, he has mentored students, residents, and fellows in research aspiration and has recently developed a summer research program for medical students to facilitate their introduction to otolaryngology as well as research.  
Dr. Babu is recognized in his field as a key thought leader and contributor, and he is routinely invited to participate in national panel discussions, and regularly invited to lecture locally, nationally, and internationally. Dr. Babu is a member of the Triological Otolaryngology Society, joining a select group of otolaryngologists with recognition in this society. He is past president of the Michigan Otolaryngology Society, and is also active nationally as a volunteer for the American Academy of Otolarygnology and Head and Neck Surgery committees, including serving on the award-winning Otology/Neurotology Education Committee.
Dr Babu has admitting privileges at several local hospitals including Ascension Providence Health System, William Beaumont Hospital, Oakwood Hospital, and Flower Hospital in Sylvania, Ohio. 
---
Related
---