DeLano Named Chair of Radiology
December 15, 2022
After a nationwide search, the College of Human Medicine found the best person to chair the Department of Radiology was within its own faculty.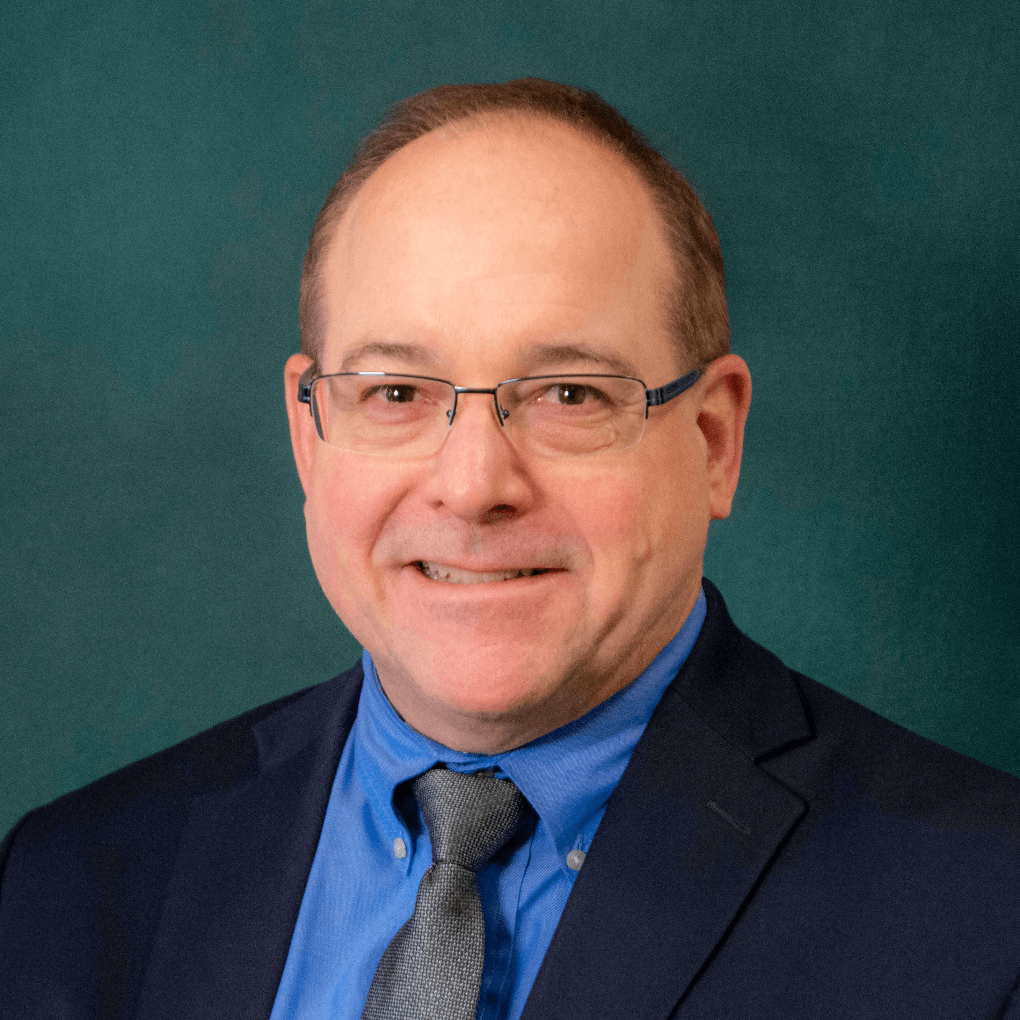 Mark DeLano, MD, FACR, a lifelong Spartan, recently was appointed chair of the Department of Radiology, which serves the College of Human Medicine and the College of Osteopathic Medicine. DeLano graduated from MSU's Lyman Briggs College and the College of Human Medicine. After completing an internship at Northwestern University's Evanston Hospital, a diagnostic radiology residency at Duke University, and a neuroradiology fellowship at Johns Hopkins University, he joined the College of Human Medicine's radiology faculty in 1996. He left MSU employment in 2008, joining Advanced Radiology Services, PC in Grand Rapids while leading the college's Division of Radiology and Biomedical Imaging and growing the academic mission within his MSU affiliated private practice. During the last 14 years, DeLano also served in multiple leadership roles in the Spectrum Health System including section chief roles in neuroradiology and cardiovascular radiology, and medical director of adult radiology services for the 16-hospital system, prior to his return to MSU employment. 
He assumes this new role at a time when the field of radiology is rapidly changing, promising earlier diagnosis and treatment of cancer and other diseases. 
"It's a very engaging experience," DeLano said. "It's the most fun I've ever had, and it's also very challenging." 
As chair, he oversees a complex Department of Radiology which includes undergraduate and graduate radiology education, the Division of Anatomy, and a robust and growing imaging research program. This year, MSU Radiology ranks number one in the Big Ten and number 14 nationally in National Institutes of Health funding of radiology departments. The Department's clinical radiology practice is based at the MSU Clinical Center with additional practice locations at three McLaren hospitals in Lansing, Mount Pleasant and Bay City. The Division of Nuclear Medicine, led by Dr. Kevin Robinson, is expanding to include theranostics. This unit has clinical and radiopharmacy services in East Lansing with Cardinal Health, and in Grand Rapids with BAMF Health at the Doug Meijer Medical Innovation Building.  
DeLano's expertise is in patient-centered translational research, offering the latest discoveries to improve diagnosis and treatment. His research has focused on neuroradiology and the use of magnetic resonance imaging (MRI) to diagnose conditions throughout the body. He has published extensively as a pioneer in advocating 3T MRI, an advanced form of imaging that produces higher resolution images. Although he is trained as a neuroradiologist, he has also published across disciplines including work in cardiovascular imaging. DeLano has presented his findings nationally and internationally and has a long-standing partnership with researchers at Capital Medical University in Beijing. 
His appointment comes as the two branches of radiology – one involved in diagnosing disease, the other in treating it – are coming together, a growing field known as theranostics.  
"The convergence of imaging insights and advances in our ability to treat disease is transforming the delivery of health care," he said. "This is having major impact on cancer, but is expanding to include an amazing range of interventions including control the function of cells. It's not just destroying cancer; it's reprogramming cells to not get sick."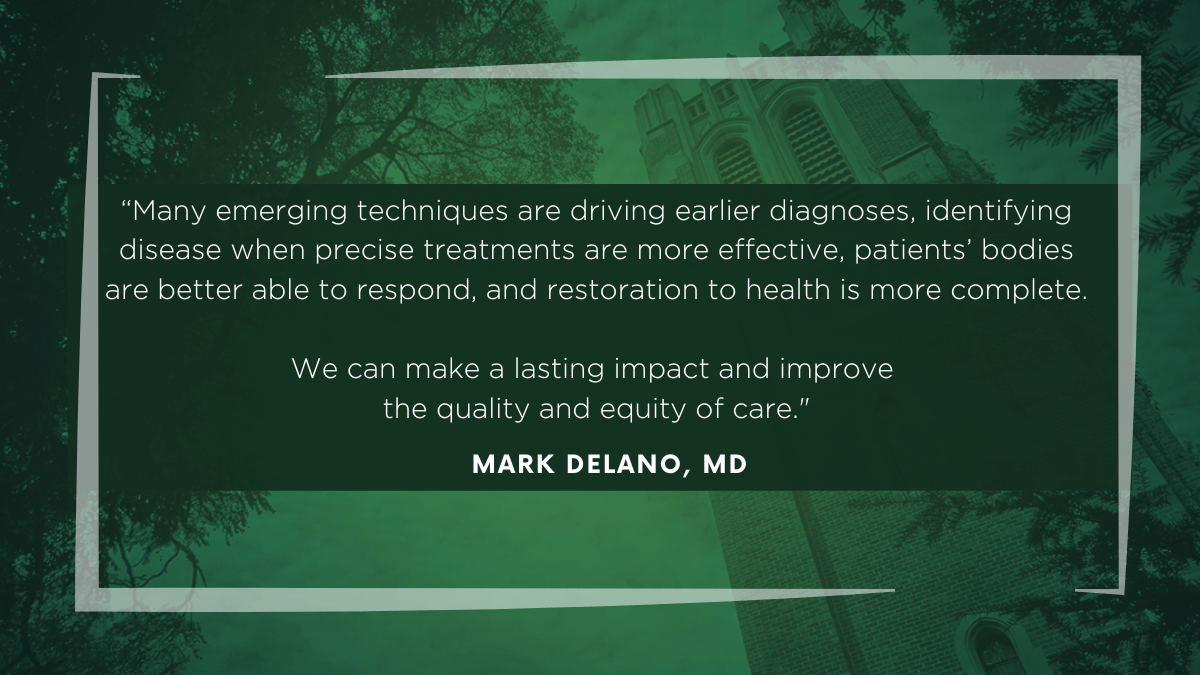 "That's the thing about radiology. Every day is a rich resource of new things to learn. Not a day goes by without new insights." 
"All the new research comes to life when it is translated to better patient care, including expanding access for underserved patients in both urban and rural areas," DeLano said. He noted that leadership and patient care lessons learned in both the academic and private practice environment have informed his perspective. 
"I truly believe in the mission that we have here. What drew me back to MSU is the central ethos focused on the human side of medicine. Radiology's expanding role in personalized, precision patient care enables preemptive and preventative approaches tailored to the individual.  
"Each image that we look at is connected to a person. Keeping that connection to people and purpose in the forefront of our practice and our quest for novel discoveries is central to all we do." 
---