Dean's Update
August 5, 2022 - Aron Sousa, MD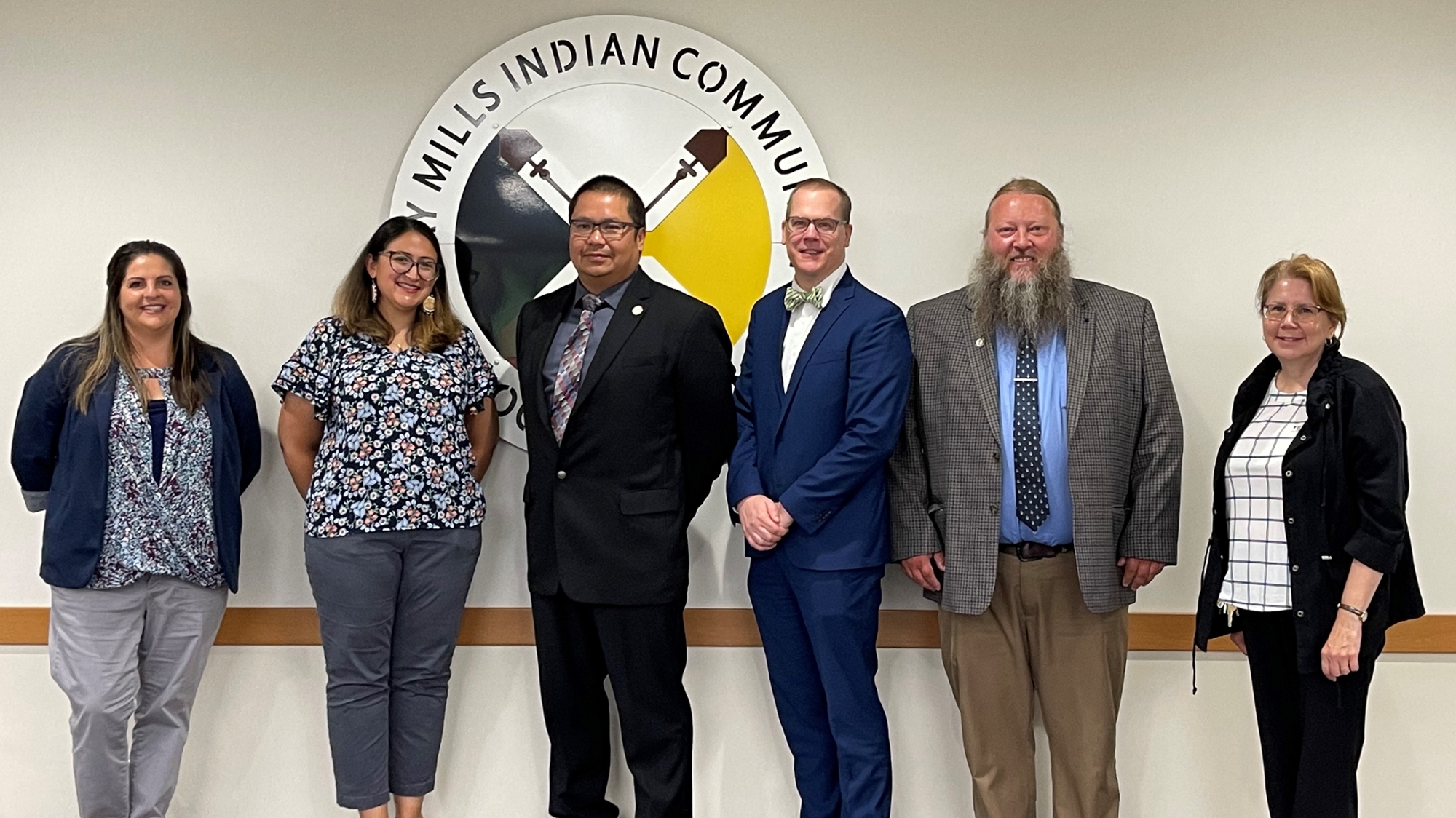 Friends,
I have a series of announcements for this week, and since I am down with COVID, there will be no pleonasm.
I think the week's big news is our new relationship with Bay Mills Community College (BMCC). On Wednesday, the college, Bay Mills, and Lake Superior State University announced a new Early Assurance Program (EAP) partnership. (I would have been there but for COVID.) The college's EAPs are designed to partner the college with undergraduate institutions in the hope of preparing and attracting disadvantaged students to the profession of medicine. This partnership will help community college students at Bay Mills complete their undergraduate program at Lake Superior State University.
Bay Mills is one of three tribal colleges in Michigan, and it provides key access to higher education "that supports and maintains the Anishinaabek culture and language." As a tribal college, BMCC is a land grant institution like MSU. I think this is a wonderful new part of our EAP effort, and it is an honor to partner with the Bay Mills community. My thanks in particular to Liz Lyons, EdD, who has been creating these kinds of partnerships for years, and is now the associate director for the college's premier Leadership in Rural Medicine Certificate Program.
I am delighted to announce that Srinivas Kavuturu, MD, will be the interim chair of our surgery department. Sri is director of our Surgery I Clerkship and specializes in the cancers of the upper gastrointestinal track, which includes everything from esophagus to the small intestine, including the liver, pancreas, and biliary system. He went to medical school at Kurnool Medical College in India, and then did his general surgery residency at Albert Einstein College of Medicine before doing a fellowship in minimally invasive surgery and hepato-pancreato-biliary surgery at Penn State. His research interests include novel medical devices in pancreatic assessment. I am grateful and happy that Dr. Kavuturu is stepping up to take on this role.
Earlier in the week, there was a bomb hoax directed at Fee Hall. Our people were great about ensuring everyone was out of the building, and my deep thanks to the MSU Police for their work clearing the building. Our director of security, Jeff Murphy, has the following message for the college:
"Our CHM security team has been in contact with law enforcement and security partners and has learned similar threats have happened across the country. All have been hoaxes to this point. The operations and security teams in Grand Rapids and Flint have reviewed our procedures and have refreshed our training to ensure we are ready should any similar threats happen in a university building outside of East Lansing. 
Lastly, if any of our students, faculty or staff want to know how a bomb threat will be handled, what to expect when the police respond, or what our internal procedures are for our security team, Dave Bender or I would be happy to meet and answer any questions you may have.
You can find the MSU Police statement regarding the bomb threat to Fee Hall here."
The college's development team is small but mighty. We only have three fundraisers, which is small for the university and very small for medical schools. Nonetheless, the team raised a record $41 million this year including a record $4 million in scholarship gifts and pledges. The college ranked second in the university in fundraising after athletics. The workload is very high, and I appreciate the institutional support for the team. Mostly, I want to thank Senior Director Stephanie Stotenbur, Associate Director Susie Ziegler, and Director of Alumni and Donor Relations, Marci Muller. Feel free to donate and see the team here.
One of the fun parts of my job is celebrating the great work of our staff, students, and faculty. The university has asked all colleges to provide a document outlining "Points of Pride" that can be shared broadly as a snapshot-view of the work we do. They have requested we include some points that align with the MSU 2030 strategic initiatives Student Success and Staff and Faculty Success. While we have ideas of what we want to highlight, we want to hear from you. We've created a Qualtrics survey to gather your suggestions. Please share your thoughts by August 19.
My thanks to everyone who helps the college excel in so many ways.
Serving the people with you,
Aron
Aron Sousa, MD
Dean
---
Archives: