Dean's Update
June 4, 2021 - Aron Sousa, MD
Friends,
Most of my COVID-19 meetings and conversations have taken a turn toward implementing plans for the fall. As an example, our new students report for orientation August 9. If we want those students to be fully vaccinated by the start of orientation, they need to get the J&J vaccine by July 12. Alternatively, they will need to start the Pfizer sequence July 5 or the Moderna sequence by June 28.Which is to say, our work for a safe, in-person fall is upon us already. (I feel a special sense of weariness just counting the weeks – it feels like the trees just got their leaves! Be sure your schedule includes vacation and time away…)
At this time, the university does not have a general vaccine mandate for the fall, but after discussions with the Office of Health Sciences, we have agreed that only vaccinated College of Human Medicine students will be assigned to clinical activity this fall. There will be the usual exceptions for medical contraindications as with our other vaccinations and testing required for clinical experiences. We think nearly all of our current students are already vaccinated. And that is as it should be. The whole point of medicine is to be with people who need your help, and you are not really helping if you are not taking reasonable measures to prevent the transmission of a debilitating and deadly disease.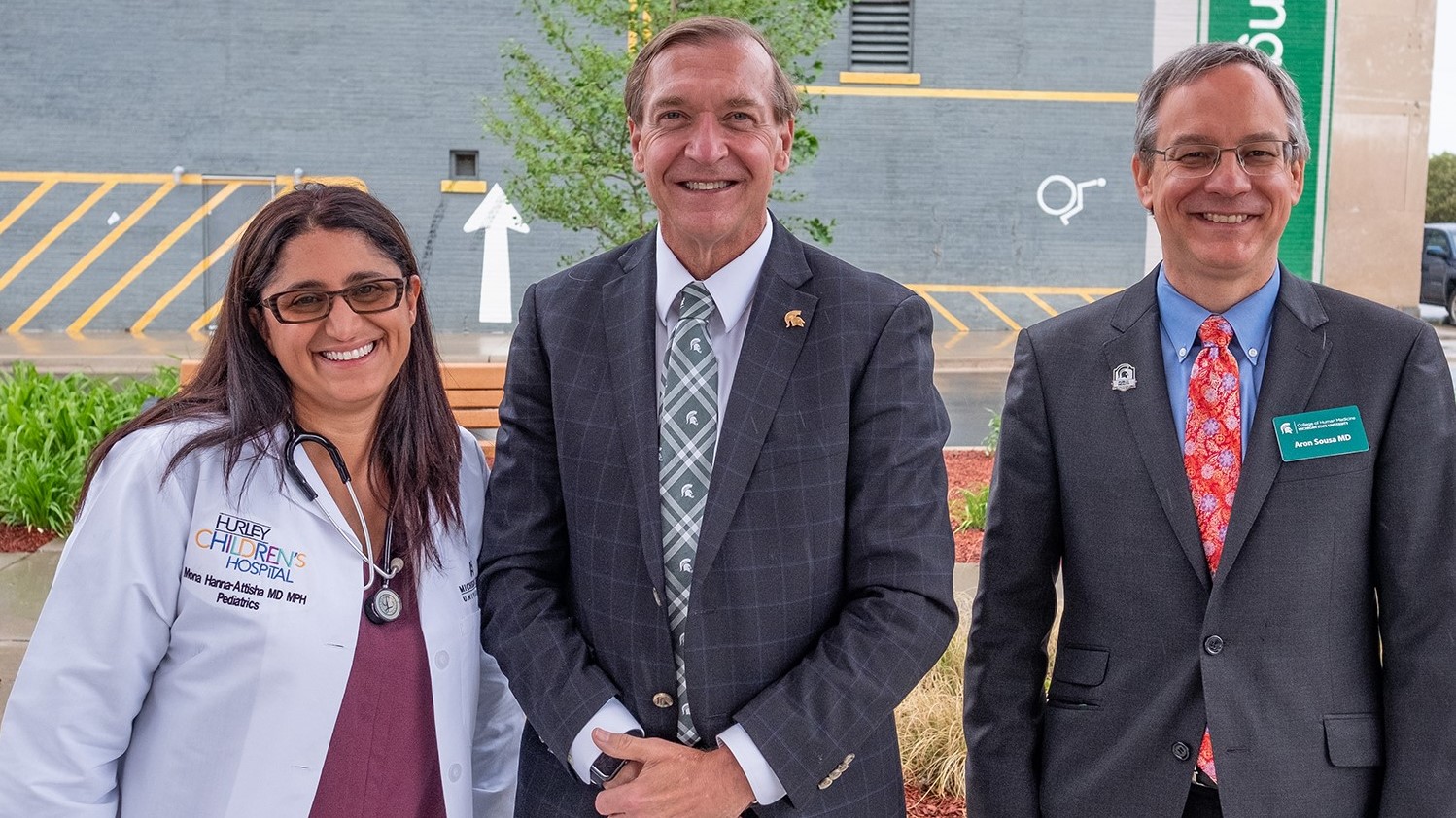 Around the world more than 3,500,000 people have died of COVID-19 and, unless the world does a better job of distributing vaccinations, we could have more than 9,000,000 deaths worldwide by the beginning of September. That is a remarkable increase despite the many available vaccines across the world. The US, which has plenty of vaccines, has a much flatter predicted curvethan the international projections. Health equity is an issue in the US, in our state, in our cities, in our field, and those equity issues are magnified across the world. You can read about the experience of our own Maji Hailemariam in Ethiopia.
As the pandemic in the US stabilizes, whole regions and continents are hot spots. It may be that cases in India are stabilizing, but they are still peaking in Nepal. Meanwhile, much of South America is deep into an outbreak. Many of these countries have little access to vaccinations, and it is up to the countries with plenty of vaccine, like the US, to save lives. It is a moral duty to do this, but it is also in our best interest to help these other countries. Each country with raging infections is a potential source of more infective and serious virus variants. We let the pandemic continue at our own peril.
The solution to this inequity and continuing human tragedy is better distribution of vaccines. None of us can functionally just send vaccines to those who need them, but we can support the work of those who do supply vaccines and advocate for better distribution. This is the kind of work that depends on people who are leaders in medical societies and professional groups that can advocate at the national and international level.
Last week, our Flint-based teams hosted President Stanley for an in-person, walk around an actual building visit. The president's trip to Flint was initially planned for last year following  a similar trip to Grand Rapids, but the pandemic intervened. Dr. Stanley met with our Division of Public Health faculty, medical students, and MSU Extension educators, visited the Hurley Children's Clinic, met with legislators, and generally got to experience the amazing work our people do with the people of Flint. My thanks to everyone who made the visit such a success.
Support vaccination everywhere.
Serving the people with you,
Aron
Aron Sousa, MD
Interim Dean