Welcome Class of 2026
August 31, 2022
The college welcomed 190 first-year medical students at the Matriculation and White Coat Ceremony on August 20. The event marked the symbolic beginning of the journey into the medical profession for our new students. Congratulations!
Watch highlights from the ceremony, see photos from our new students and check out some fun facts about the incoming class.
White Coat Ceremony Recap Video
More to watch:
---
A Snapshot of the Class of 2026
Caption provided below.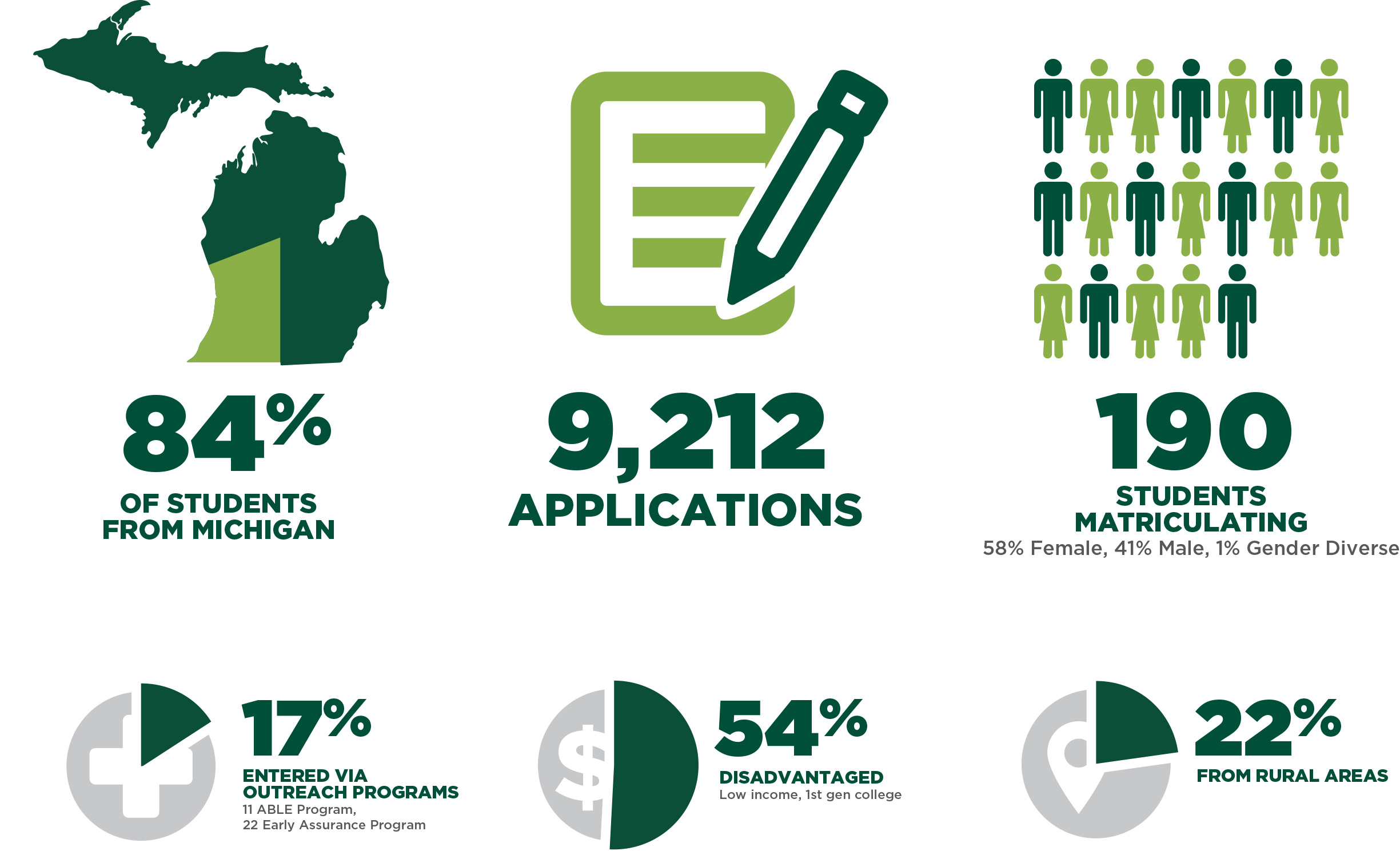 We have a remarkable incoming class! The infographic above shows the following statistics:
84% of matriculating students are from Michigan
The college received 9,212 applications for this incoming class
Of the 190 students matriculating, 58% are female, 41% are male and 1% are gender diverse.
17% of students entered via outreach programs (11 through the ABLE program, 22 through the Early Assurance Program)
54% of students are from disadvantaged backgrounds, low income or are first general college students
22% of students are from rural areas
---
Attention students and alumni!
Have you signed up for MD Connects, MSU's secure mentorship platform? 
---
Get to Know A Few of Our Incoming Students
---
Photos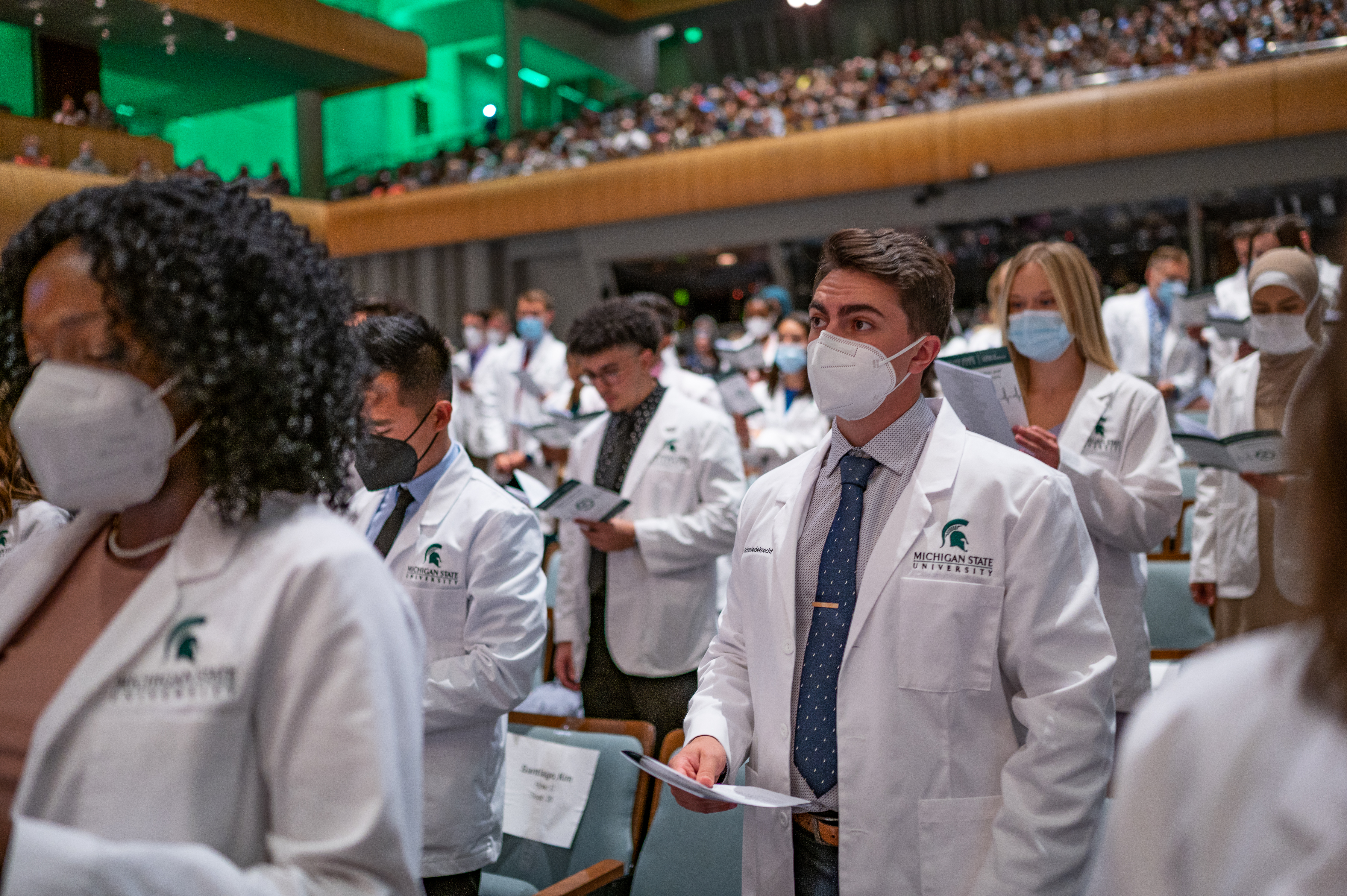 View this post on Instagram
View this post on Instagram
View this post on Instagram