Wendling named Interim Senior Associate Dean for Academic Affairs
May 27, 2022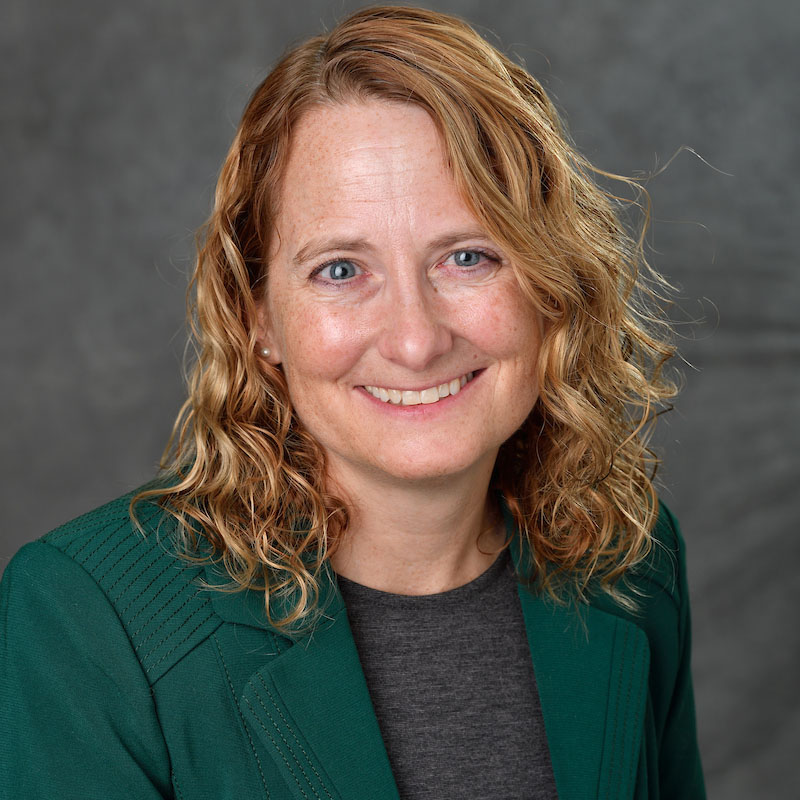 Andrea Wendling, a longtime professor of family medicine, has been named the College of Human Medicine's interim senior associate dean for academic affairs.
In her new position, Wendling, MD, oversees academic affairs for students in all four years of medical school. She assumed the new role at a particularly important time for the college, as we prepare for reaccreditation by the Liaison Committee on Medical Education (LCME). The committee is scheduled to visit the college next March, the first time since implementation of the new Shared Discovery Curriculum.
"For this year, I'll be focused on the LCME reaccreditation for the college and also making it the highest quality education for our students and the best place to work for our faculty and staff," Wendling said. "I think it's a good time to look at everything we do and think of how we can do it better."
Earlier this year, Wendling was named associate dean for community academic development, overseeing the educational experience of third- and fourth-year students at the college's seven campuses and an eighth campus opening this summer at Henry Ford Hospital in Detroit. She will continue in that position while directing the college's rural medicine program from her base in Boyne City. She also has chaired the college's Curriculum Committee and served on the Admissions Committee.
"I have had the pleasure to work with Andrea for many years," Dean Aron Sousa said. "She is dynamic, talented, very scholarly, collaborative, innovative, and has been a great team builder."
Wendling has received many awards for her work, including the 2020 Outstanding Educator Award from the National Rural Health Association, the college's Outstanding Curriculum Contribution Award in 2019, the Arnold P. Gold Humanism Award in 2015, the college's Outstanding Community Volunteer Faculty award in 2012, the Distinguished Faculty Award in 2004, and the American Academy of Family Physician's Pfizer Teacher Development Award in 2000.
"If I had to articulate a goal, it would be to advance the highest quality community-based medical education that we can," Wendling said. "We were really a pioneer for this type of education. It feels to me that if we do this well, it fits with our mission of meeting our state's needs by providing the best health care that we can."