Sousa Appointed Dean of the College of Human Medicine
April 22, 2022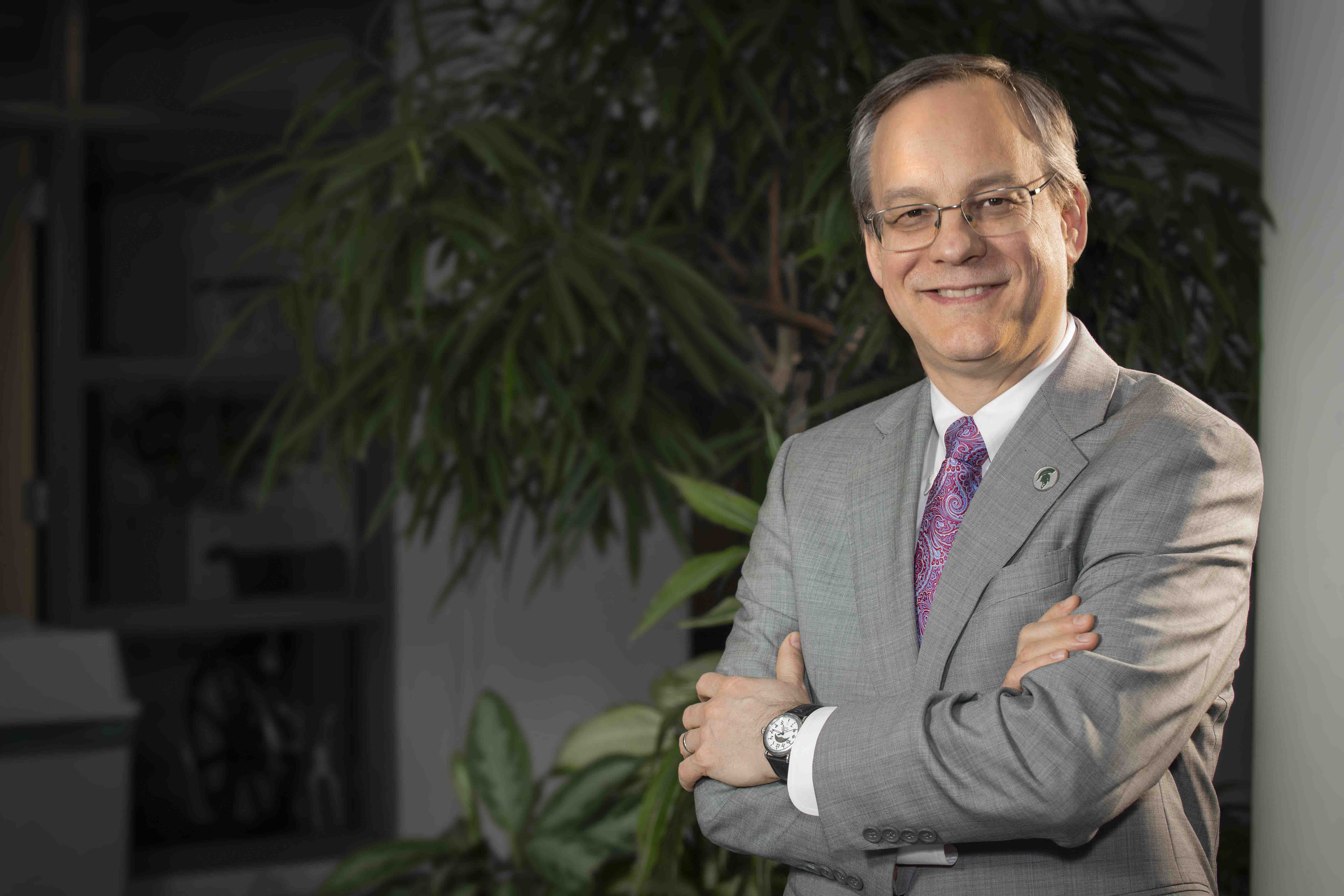 The Michigan State University Board of Trustees has approved the appointment of Aron Sousa, MD, FACP, to serve as dean of the MSU College of Human Medicine. 
Dr. Sousa served as interim dean for the medical school since November 2019 and, prior to that, from June 2015 through September 2016. Dr. Sousa also has held the position of senior associate dean for academic affairs for 11 years.   
"Dean Sousa is well known and highly regarded by those in the college and across the communities we serve. He leads with kindness, transparency, integrity and a persistent emphasis on the success and well-being of students, faculty and staff," said Norman J. Beauchamp Jr., MD, MHS, MSU executive vice president for health sciences. "He is a tireless advocate of students and has been intentional in expanding the commitment, resources and focus of the college in diversity, equity, inclusion and justice." 
In his 17 years of leadership at the college, Dr. Sousa's contributions to medical education and MSU have been transformational. He led the creation of the college's innovative Shared Discovery Curriculum and was responsible for the medical education programs at the college's seven statewide community campuses. During that time, Dr. Sousa managed the nation's largest medical school expansion, doubling the college's class size and converting its two-year, 60-student Grand Rapids campus into a four-year, 350-student campus. In addition, he has been central to the development of the MSU Grand Rapids Innovation Park and MSU's partnership with Henry Ford Health in Detroit.  
"The College of Human Medicine is a very special place focused on bringing the best of academic medicine and health science to communities across the state," said Dean Sousa. "Our students, faculty, and graduates provide essential care in every county of the state. Our scholars, scientists, and public health teams advance health and life across Michigan and the world. Our work and its impact are growing, and I am honored and delighted stand with the people of the college in service to people everywhere."
As the leader of the college's $30 million expansion in Flint, Dr. Sousa was the principal investigator on the Charles Stewart Mott Foundation grants that led the college to establish the Division of Public Health and to center its community campus in downtown Flint. Shortly thereafter, he led the creation of the MSU-Hurley Children's Hospital Pediatric Public Health Initiative during the Flint Water Crisis.
Most recently, and in parallel with his exceptional leadership during the pandemic, Dr. Sousa led an initiative that resulted in a $25 million grant from the Mott Foundation to expand the college's public health program in Flint. 
Dean Sousa is a practicing general internist. He received his bachelor's degree in chemistry and his medical degree from Indiana University School of Medicine. He then served as both a resident and chief resident in internal medicine and completed a primary care fellowship at Michigan State University.