Get to Know: Seraphima Sidhom
September 14, 2022
Our "Get to Know" series introduces several first-year medical students as the college welcomes the Incoming Class of 2026! Read more feature stories.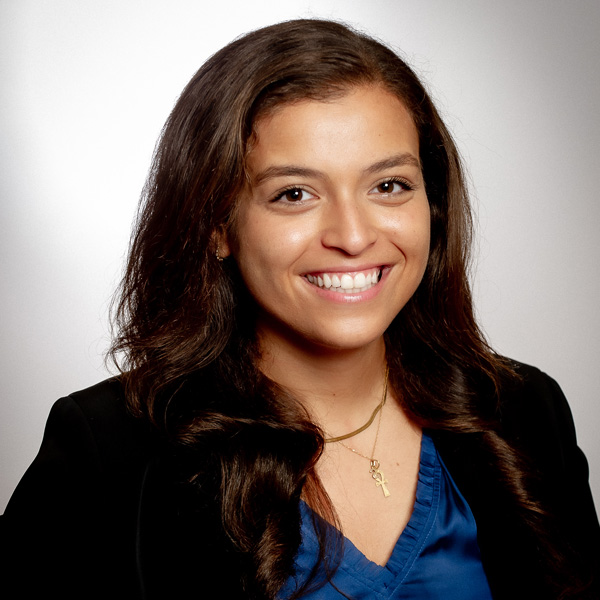 "An overwhelming sense of gratitude and humility." Those are the words Seraphima Sidhom used to describe the importance of wearing her new white coat as an incoming medical student.
When Sidhom's parents immigrated to the US, she saw firsthand the sacrifices they made and the numerous jobs they held simultaneously.
"Their collective effort has not only motivated me to work hard despite the challenges I've faced, but also provided me the opportunity to pursue my goals," said Sidhom.
In September, the Massachusetts native began her medical education with MSU College of Human Medicine at the Grand Rapids campus.
Sidhom said the path to becoming a physician has been guided by her family's journey, which instilled values of resilience and optimism in the face of loss, language barriers and financial shortcomings. They also fostered a sense of care for the communities they belong to, a hallmark of their Egyptian culture.
"Care and engagement for my surrounding community is where I have found the greatest intersection of these values and has been crucial to guiding my path as an aspiring physician," said Sidhom.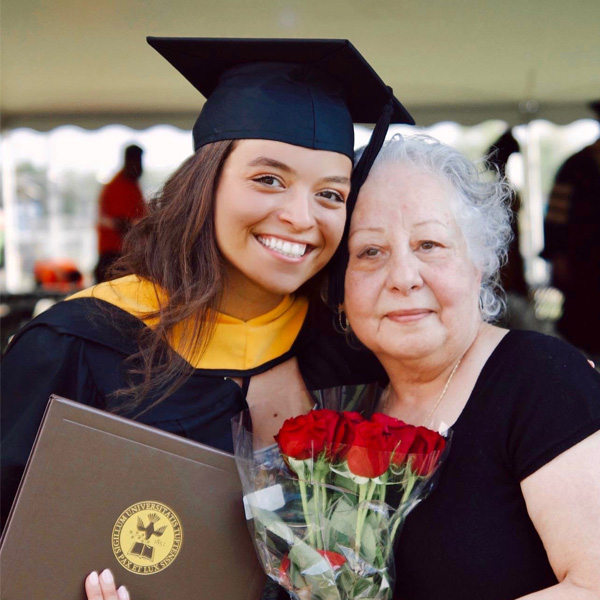 At the college's White Coat and Matriculation Ceremony on August 20, Sidhom donned a white coat for the first time as a medical student, a symbolic start to her medical education.
"I aim to use this symbol of responsibility to one day provide hope and understanding to those who might otherwise not be heard, like the patients I've met during my various clinical experiences and the immigrants who raised me."
In her free time, Sidhom enjoys social media marketing, staying active and enjoying time at the beach. Earlier this year, she completed a master's degree in biomedical sciences at Tufts University School of Medicine and finished a thesis at Dana-Farber Cancer Institute.