Schafer Awarded Scholarship Recognizing Contributions of Graduate Students with Disabilities
May 27, 2022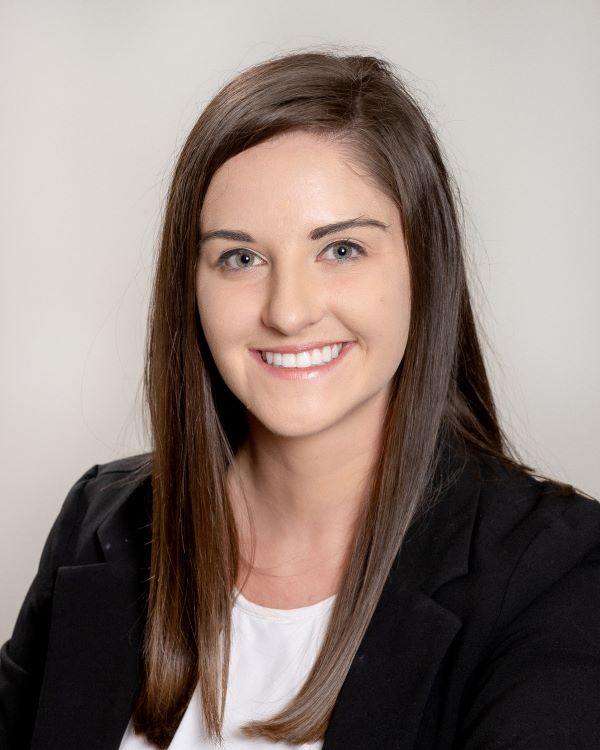 College of Human Medicine student Christine (Christa) Schafer is the 2022 Robert L. Decker & Benjamin Muns Friendship Memorial Scholarship recipient, meant to recognize contributions of graduate students with disabilities.
Schafer was among those awarded at the Resource Center for Persons with Disabilities' (RCPD) 50th Anniversary Awards and Appreciation Reception in April. The event honored "the outstanding achievements of scholarship recipients, exceptional faculty and staff, and generous donors supporting the RCPD mission." 
Growing up, Schafer did not want to be different. "I did not want to be known as the kid who had a learning disability," she said. In turn, Schafer worked hard to be "aggressively normal." She put in extra time to ensure a competitive academic standing once time to apply to college. It was at the University of Michigan that the Novi-native decided medical school was her chosen path.
Despite how competitive the medical school admissions process can be, Schafer's hard work was rewarded as she graduated with a bachelor of science degree in neuroscience before achieving the dream of becoming a medical school student. She committed to the College of Human Medicine's entering class of 2019.
Once a student, Schafer found the rigors of medical school to be a challenge. She realized that progress as a medical school student didn't quite look like how progress for a student looked leading up to that point. It was about more than a supposed maximum level of effort.
"When I got to medical school, there is no 'trying harder.' There is no more time. So, I really struggled, and I became very ill my second year of medical school."
Schafer said that it was the outreach and engagement with RCPD and College of Human Medicine representatives that helped her, not only in overcoming those challenges, but more fully understanding her disability. She appreciated that faculty and staff were able to help, providing the pertinent resources for Schafer to fare better academically and personally. Her desire to succeed and persevere drove her to continue with her medical training, even if that meant extending her time in medical school.
Folks like Judy Brady, PhD, assistant dean for student wellness and engagement at the college encouraged Schafer to pursue the award to support her journey. 
"Because of my disability, I'm actually going to be taking a fifth year," said Schafer." [The scholarship] is really helpful in combating the cost of having an extra year of medical education."
As Schafer gears up for the final phases of her training, she has her sights set on being one of the next Spartan MD pediatricians. Her clinical and research interests include pediatric developmental delays/ASD, pediatric disability, addiction medicine, healthcare disparities, adverse childhood experiences and pediatric psychiatric care.
The Robert L. Decker & Benjamin Muns Friendship Memorial Scholarship was awarded in memory of two former Ford Motor Company executives who were "committed to increasing productivity while enriching the quality of the work-place environment." Schafer was one of 14 RCPD scholarship recipients this year.