Rural Medicine Student Spotlight: Sydney Brief
November 17, 2022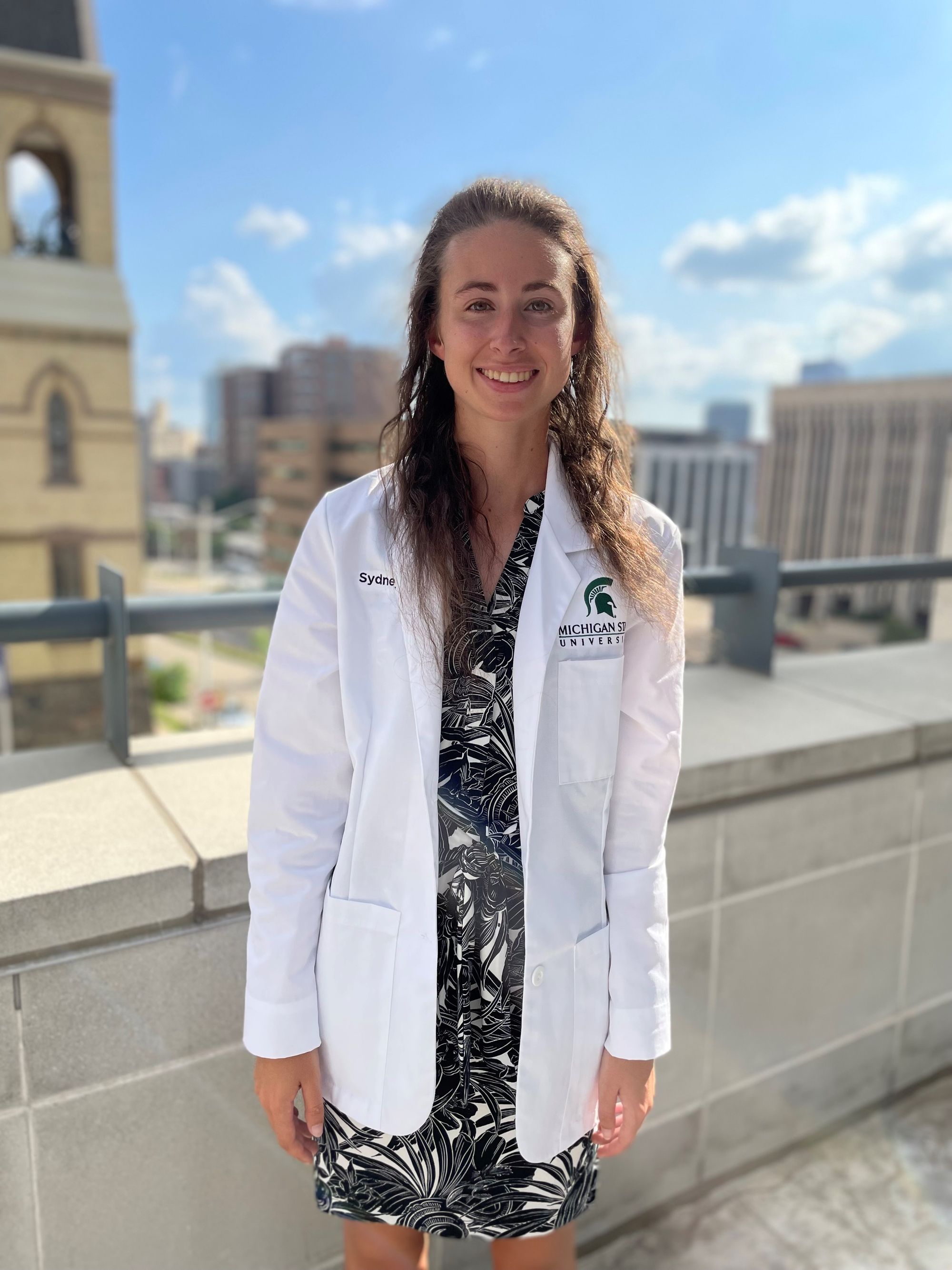 Sydney Brief's introduction to medicine started at an early age, from her mom being a nurse to her own experiences as a patient at Mott Children's Hospital and numerous ER visits for injuries. While her grandparents lived on rural farm, she also learned the importance of health care access.
But it wasn't until her time as an undergrad at Michigan State University that her life experiences, interests and goals began to align. Several important experiences set Brief on a path to joining the College of Human Medicine's Leadership in Rural Medicine program.
Through volunteering, studying conservation medicine abroad, training to be a wilderness first responder, and conducting research in the emergency department, Brief knew she wanted to work with underserved communities by becoming a rural physician.
"I learned medicine was a way I could combine my interest in community engagement with multifaceted problem-solving," said Brief.  "Medicine is unique in that it bridges humanistic and scientific approaches together to provide comprehensive care."
The second-year medical student is part of the Rural Physician Program, connecting her to doctors practicing in rural areas to learn about their clinical practices and how they engage with their communities. During her first year of medical school, Brief took part in an immersive clinical experience, spending two weeks working with an internal medicine/pediatrics physician in Escanaba.
"I SEE THE ROLE OF A PHYSICIAN AS NOT ONLY A CLINICIAN, BUT A HEALTH ADVOCATE AND LEADER IN THE COMMUNITY."
Knowing the health disparities experienced in rural populations, Brief believes people living in these communities need a diversity of providers to improve their long-term health outcomes.
"Becoming a doctor in a rural area is truly a way to make a difference in the lives of small communities," she said.
Next year, Brief will move to the Upper Peninsula for her third and fourth years of medical school and more clinical experiences in rural settings. She's looking forward to the COMPASS program and more training in wilderness and sports medicine.
Outside of medical school, Brief loves long-distance running, hiking, working out at Orangetheory, playing sports, watching films and trying different restaurants.