Get to Know: Maria Cielito Robles
September 14, 2022
Our "Get to Know" series introduces several first-year medical students as the college welcomes the Incoming Class of 2026! Read more feature stories.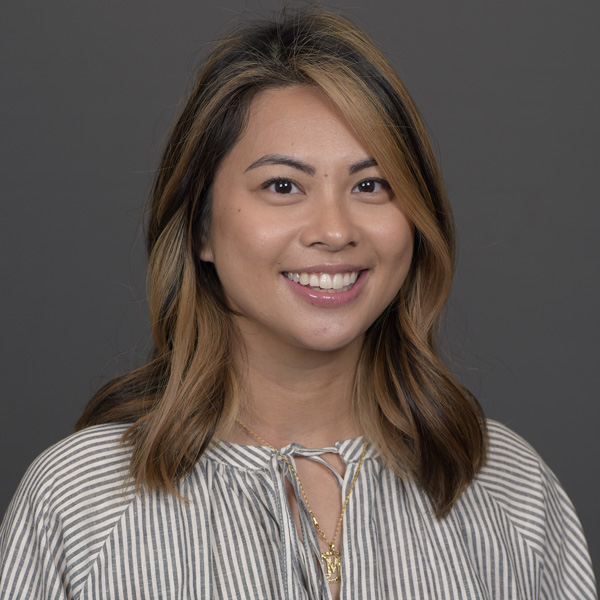 Maria Cielito Robles' inspiration to pursue medicine isn't from a singular event, it came from many experiences in her life. She spent several years conducting clinical research in New York City and community-based participatory research in Flint, then worked as a medical scribe in the Emergency Department. She's now a commissioned officer in the Navy Medical Corps.
Robles witnessed firsthand the barriers to accessing health care for immigrants and limited English proficiency. She grew up in impoverished conditions in the Philippines before her family came to the US when she was eight years old. The experience inspired her to pursue a life of service.
"I wanted to become a physician so I could serve and advocate for immigrants and other vulnerable populations," said Robles. "Acclimating to life in the US is already challenging, and being in an unfamiliar environment such as the health care setting can be daunting. I want to be a familiar and welcoming face to patients."
Robles matriculated through the College of Human Medicine's Advanced Baccalaureate Learning Experience (ABLE) program and officially begins medical school this month.
She says her experience in the ABLE program was transformative.
"I used to be shy about my non-traditional journey," said Robles. "I've come to realize how my experiences and the time I had to grow and reflect during my gap years has contributed positively to my medical training!"
The program provided an extensive support network and helped her develop strong study skills and habits.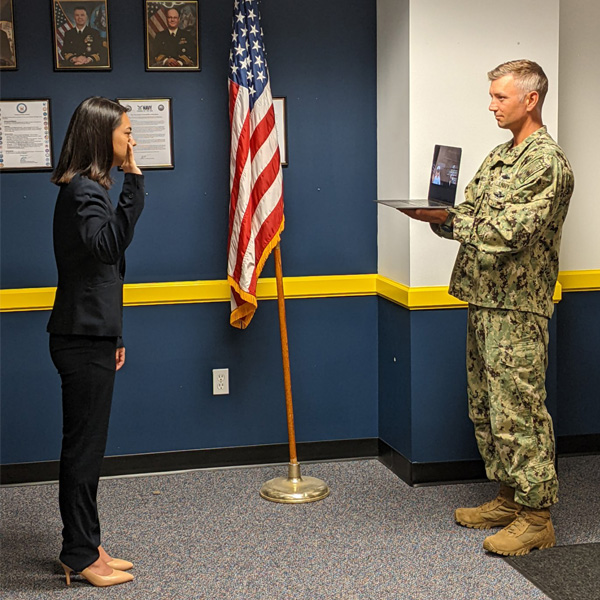 "I met some of the most amazing people who are now my best friends from the program," said Robles. "They were my biggest cheerleaders during my Navy application process."
Robles knew she wanted to become a Navy physician since she was young, as a way to give back to a country that has given her and her family ample opportunities.
She looks forward to serving in the Navy's humanitarian missions and hopes to travel aboard the "floating hospital" ships for a mission in the Philippines.
"I imagine it would feel like a 'full-circle' moment," said Robles.
At the College of Human Medicine's White Coat and Matriculation Ceremony on August 20, Robles was "coated" by her brother Carlito, a physician assistant.
"To me, donning a white coat represents my parents' sacrifices and unwavering support," said Robles. "I am forever indebted to their courage and resilience, leaving everything behind in the Philippines in an effort to provide our family a better future."
"I get emotional thinking about all they have given up so I could pursue my dreams."