A Passion for Pediatric Plastic Surgery
June 28, 2022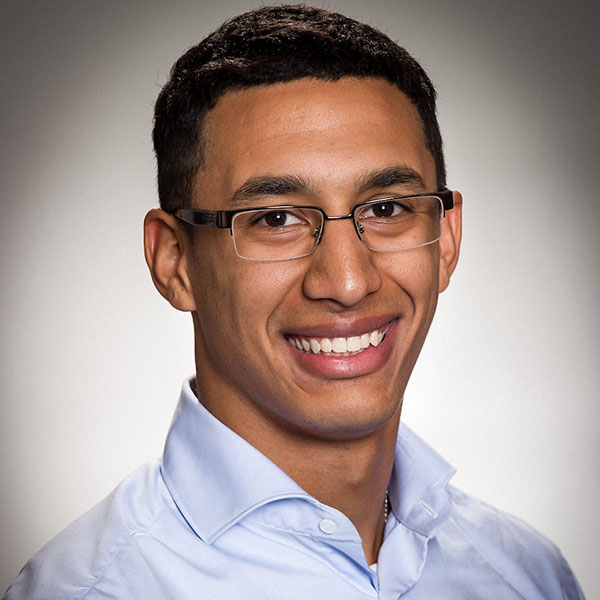 Even as a child, Darin Patmon knew he wanted to become a doctor. At the age of 13, after breaking his leg playing football, he set his sights on a specialty: orthopedic surgery.
That remained his goal until, as a College of Human Medicine student, he had a rotation in plastic surgery at Spectrum Health in Grand Rapids. Before that, he concedes, "I had this media portrayal of plastic surgery as only cosmetic."
At Spectrum Health, "I saw the breadth and depth of what plastic surgeons do," Patmon said. "I really fell in love with it."
At Helen DeVos Children's Hospital, he saw children requiring plastic surgery for birth defects and injuries. "Some of those cases hit me at my core," he said. "I really want to help as much as I can."
One case in particular – a child with multiple facial fractures from an accident – stuck with him.
"That patient is still on my mind today," Patmon said. "I think that was the defining moment that solidified that field for me."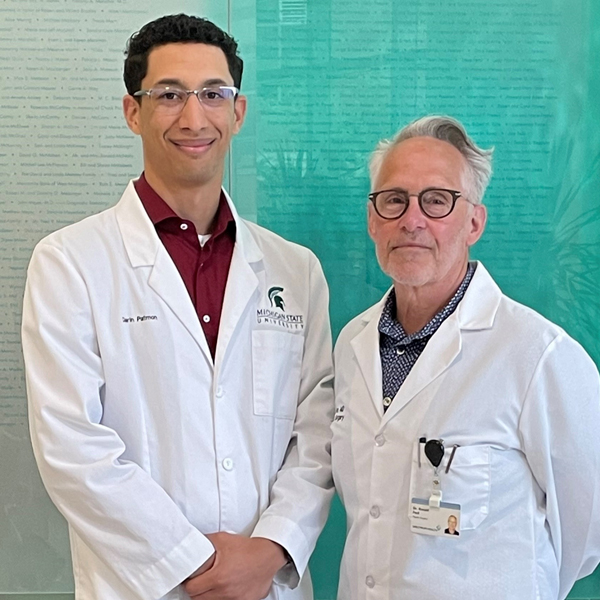 Encouraged by Spectrum Health plastic surgeons Ronald Ford, MD, and John Girotto, MD, Patmon took a year off between his third and fourth years of medical school to conduct research in pediatric plastic surgery. In early April, he presented his findings from two studies to the American Cleft Palate-Craniofacial Association annual meeting in Fort Worth, Texas.
For one, he presented a poster summarizing his study of sleep apnea among children who underwent a particular type of cleft palate surgery. For the other, he stood before the group of surgeons and described his research showing that African American babies were far less likely to receive timely surgery for craniosynostosis, a birth defect in which the bones in the skull join together too early, causing a misshapen skull and pressure on the brain.
Afterward, the executive director of the association approached and congratulated Patmon on his research and asked him to serve on the association's Diversity, Equity, and Inclusion Committee.
"I think Darin's story is especially compelling because of his resilience and the sacrifices he has made to do this year of unfunded research with our department," Ford, who directs the Spectrum Health - Michigan State University College of Human Medicine Integrated Plastic Surgery Residency, said in an email.
Before enrolling in the College of Human Medicine, Patmon earned a bachelor's degree in neuroscience and behavior at Columbia University, where he played football before stepping away to concentrate on his studies. After his first year of medical school, he took a gap year to earn a Master of Business Administration degree at MSU.
All of that he did while getting married and becoming the father of a son, now 18 months old.
Before his plastic surgery rotations, Patmon had little interest in research, he admitted, but then "I discovered this new passion. I grew a deep love for it. I realized how important it is to advance the practice of medicine."
Since then, he has coauthored 10 peer-reviewed studies, made a dozen oral presentations of his research, and six poster presentations.
This summer, he begins his fourth year in the College of Human Medicine.
"I think a lot of this goes back to my competitive nature in sports," Patmon said. "I want to be the best medical student that I can be. I want to be the best surgeon that I can be."