In Memoriam: John Hickner, MD, MSc
August 25, 2022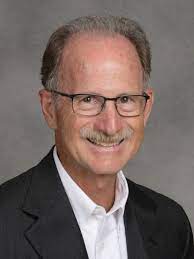 We are deeply saddened by the recent death of our friend and colleague, John Hickner after a brief illness. John was 72. Although we are grieving, we consider ourselves fortunate to have had John in our lives and to be able to share a few of his many accomplishments and attributes. Anyone who knew John knew that he had many gifts. But above all, John was kind, generous, and thoughtful. At Michigan Family Medicine Research Day, John frequently judged research presentations, and his remarks were uniformly supportive, and his "negative" comments were framed as opportunities for positive improvements and not as criticisms. John's feedback style encouraged at least one future colleague to do better and to continue the pursuit of curiosity! 
John was a small-town family physician, and this guided virtually all of his professional endeavors. As a member of the faculty for the Michigan State University Department of Family Medicine in Escanaba, John helped establish two practice-based research networks – the state-wide Michigan Research Network and the regional Upper Peninsula Research Network (UPRNet). If you ever attended an UPRNet meeting, you would have observed the entire practice staff included in planning research activities, sharing, and troubleshooting common practice hiccups. At the end of those meetings, John would conclude by reading a children's story or play a song on his guitar and then give a final thoughtful message. In 1999, John worked with the American Academy of Family Physicians to create the National Research Network, now composed of more than 870 practices and nearly 2400 members. His own interests in respiratory infections, stemming from his experiences with his own children, led to work with the North American Respiratory Infection Study Group and with the Centers for Disease Control and Prevention.
John's interests in practice-based research paralleled his interests in evidence-based medicine, largely as a way to translate research into daily practice. This focus on evidence guided much of his work as Editor-in-Chief for The Journal of Family Practice, a title he held for a decade. He also worked with state Academies of Family Physicians for over a decade to create a new conference series centered on short, practical clinical topics based completely on summaries of recent research. Any listener of the Primary Care Update podcasts could hear his thoughtful questioning of current research and his wise approach to its integration into practice. While many of the studies represented fact-based knowledge, more importantly, John's comments demonstrated his wisdom.
John was more than a thoughtful and kind clinician, an outstanding educator, and a gifted researcher; he was a natural leader. John had the capacity to understand the systems in which he worked and was able to skillfully guide teams to improve those systems. He served as the Chair of Family Medicine at the Cleveland Clinic and then at the University of Illinois Chicago (UIC), and mentored many faculty, residents, and students during his time at those institutions.
After retiring from UIC, John and his wife of 48 years, Val, moved back to Escanaba. At his retirement dinner, his children (Michael, Laura, Zach, Anna and Olivia) gifted him a beautiful maplewood guitar with which he then serenaded the attendees. John was an avid tennis player and often he would skip meeting us for dinner while away at a conference because he had found a tennis opponent! John and Val were so devoted to tennis, in 2021 they made a major donation to the city of Escanaba to renovate tennis courts so that the city youth could have greater opportunities to play. Most of all, he loved to set out on his 35-foot sailboat on Big Bay de Noc or on Green Bay. We have fond memories of the days spent sailing with John and hope that he has found fair winds and following seas.
Henry C. Barry, MD, MS
Michigan State University
Mark Ebell, MD, MS
University of Georgia
Kate Rowland, MD, MS, FAAFP
Rush University
---
A version of this in memoriam notice is being published in the September issue of The Journal of Family Practice.