In Memoriam: Roy Gerard, MD
May 2, 2022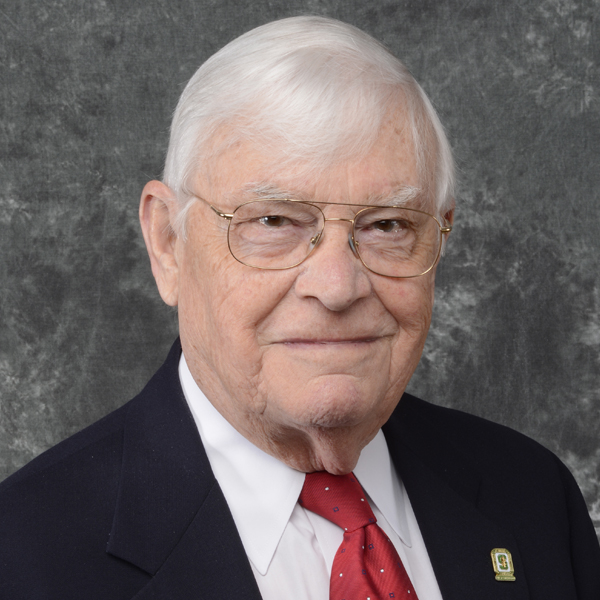 Roy J. Gerard, MD, was one of the founders of family medicine as a medical specialty and was one of the first people to change from identifying as a general practitioner to identifying as a family medicine physician. After being wounded in the Battle of the Bulge, Roy returned home and graduated from the University of Michigan for both college and medical school.
In 1955, Dr. Gerard established his practice as a family physician in Saginaw. He and colleagues, including another college founder, Tom Johnson, MD, started one of the country's first family practice residencies based out of their Saginaw practices. From there Dr. Gerard advocated for the discipline nationally and in the state of Michigan. In 1974, he became the founding chair of the Department of Family Medicine (then it was named the Department of Family Practice), and he was core to implementing Dean Andy Hunt's founding vision supporting and leading primary care and the human emphasis of medicine.
Roy once said, "I am now convinced that listening, bearing witness, empathizing, caring and loving create wisdom and a powerful opportunity for healing." Our thoughts and support are with his wife, children, and the rest of his family. I know that the Department of Family Medicine plans its own remembrance of Dr. Gerard, and we will all miss his leadership, his dedication to family medicine and medicine in general. For many years, Roy was at the Secchia Center every day, dispensing wisdom and supporting students, faculty, and staff. Perhaps most of all, we miss him as a man focused on ensuring everyone gets the care and support they need for a healthy life.
Related: A special tribute from the Department of Family Medicine
---
Tribute Fund
Honor Dr. Gerard and support the Roy J. Gerard Faculty Enrichment Fund today.