In Memoriam: Steven Almany, MD
March 29, 2022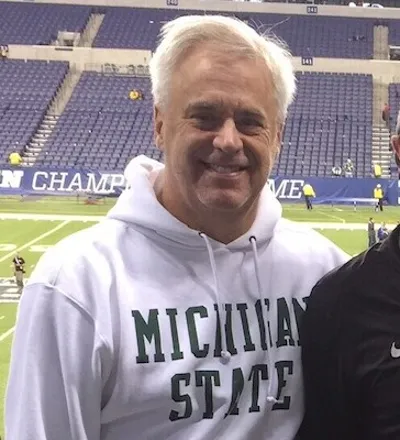 Steven Almany, MD (CHM '84), of Bloomfield Hills, Mich., passed away peacefully on March 17, 2022, after a prolonged illness. Dr. Almany had been undergoing care at Royal Oak Beaumont Hospital, a place that he knew well, having trained and practiced there for nearly 40 years as a leading cardiologist, and one of the founding partners of Michigan Heart Group. His last days were filled with memories and well wishes from some of the lifetime collection of friends and colleagues he had shared time with in those roles.

Dr. Almany received his bachelor's degree from Michigan State University and his medical degree from the College of Human Medicine. He trained at William Beaumont Hospital where he served as chief medical resident, a cardiology fellow, and served as chief fellow. He was a founding member of the Michigan Heart Group where he served in leadership roles in cardiology including head of the cath lab, and eventually helping to establish the structural heart lab. He trained hundreds of cardiologists and students.
Drawn to medical device innovation, Dr. Almay parlayed that talent into a successful role as one of the general partners at the highly successful Biostar Ventures, a role he continued over the past 15 years. He was author of numerous patents and served on multiple boards in the medical device world with distinction.
Learn more about Dr. Steven Almany