Get to Know: Joseph Mariscal
September 14, 2022
Our "Get to Know" series introduces several first-year medical students as the college welcomes the Incoming Class of 2026! Read more feature stories.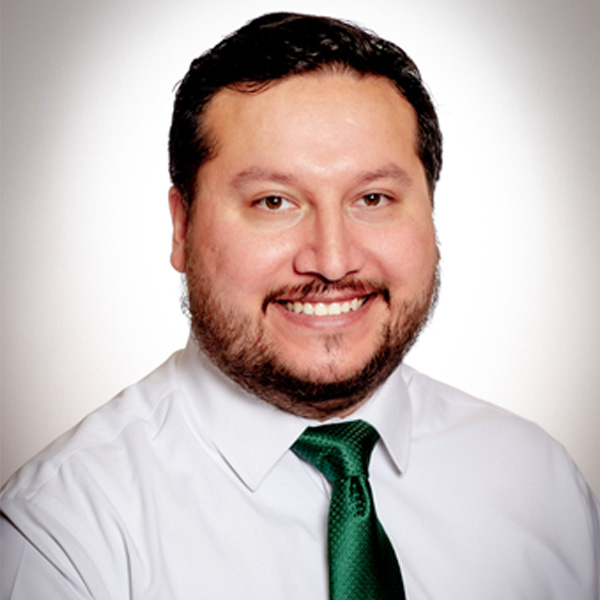 Since middle school, Joseph Mariscal knew he wanted to be a doctor, specifically an anesthesiologist. This month, Mariscal starts his medical education at MSU College of Human Medicine's Grand Rapids campus, near his hometown of Hudsonville.
Most of Mariscal's family is from Mexico. He is the first of his brothers to be born an American citizen. "Growing up, I did not see many physicians that looked or sounded like me or my family," he said. "I want to be part of a more proper representation of Hispanic and LantinX culture."
Mariscal is a first-generation college graduate and the first in his family to pursue a medical degree. "I grew up hearing about all the reasons my parents immigrated to the United States — to provide us a better opportunity to succeed and gain a better education," he said. "To make it to this level of education makes me proud to represent my family and to be a role model to my daughter and the generations to follow."
After graduating from Grand Valley State University with a biomedical sciences degree, Mariscal took a few gap years to broaden his experiences before medical school. He shadowed physicians in several specialties and researched the morphology of fungi. Several months into the pandemic, he began working at Spectrum Health Butterworth Hospital in the operating room as an anesthesia tech and supporting the OR nursing staff. Those experiences reaffirmed his passion for medicine.
Mariscal is looking forward to the unique experience of being in a clinical site as a first-year medical student. The Shared Discovery Curriculum greatly influenced his decision to choose MSU College of Human Medicine. "Having all that experience and the flipped-classroom form of teaching makes me excited to feel more comfortable in clinics once I get to my clinical rotations. I am thrilled to jump in and help patients!"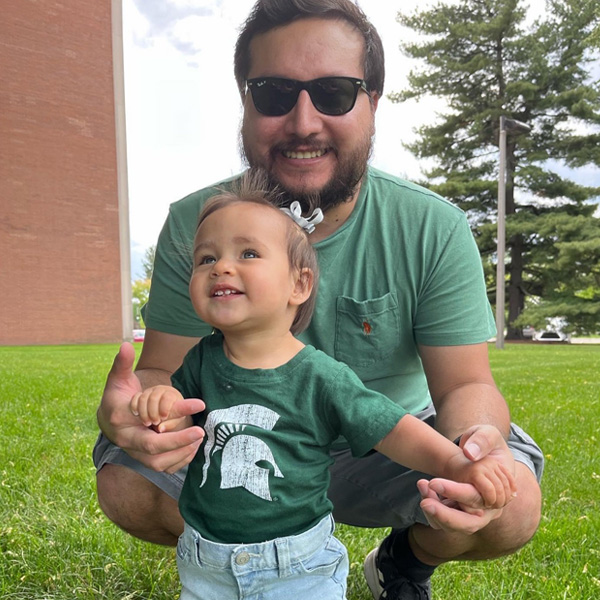 At the college's White Coat and Matriculation Ceremony on August 20, Mariscal donned a white coat for the first time as a medical student, a symbolic start to his medical education. "Being able to wear a white coat means a lot to me," he said. While it represents professionalism, providing care for patients and his life-long journey of learning, Mariscal said it also marks "a milestone of academic achievement" he's been working towards for many years.
In his free time, Mariscal enjoys going on adventures with his wife, Alicia, and one-year-old daughter, Luciana. He likes to learn new algorithms for his Rubik's cube, catch up on Marvel movies and shows, learn to play new songs on his guitar and attend concerts/music festivals.