Lisa Lowery, MD, MPH, Named One of West Michigan's Most Influential Women
March 17, 2022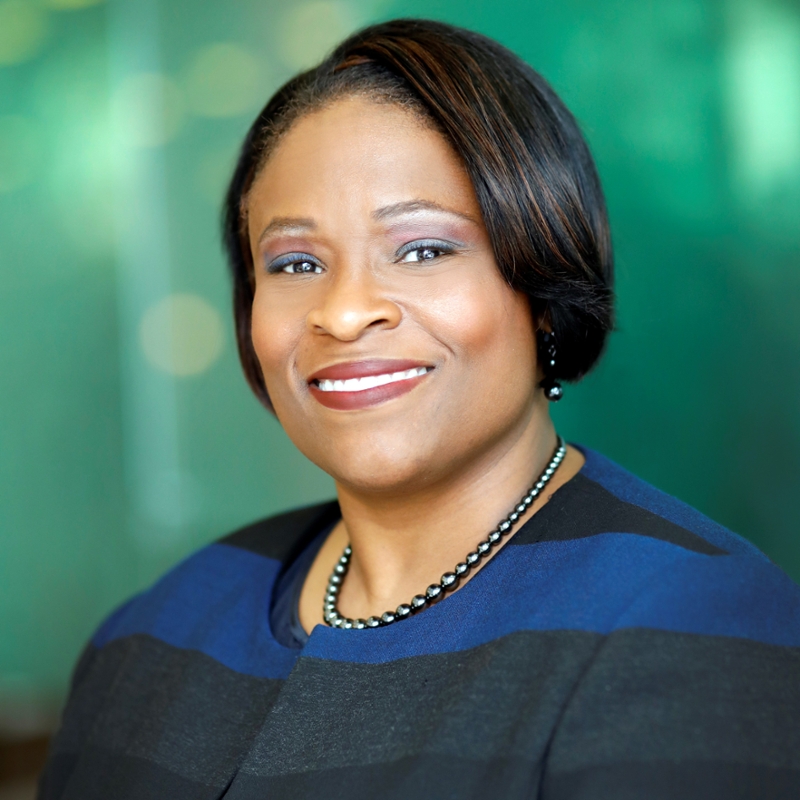 The College of Human Medicine is happy to share that Lisa Lowery, MD, MPH, has been announced as one of West Michigan's 50 Most Influential Women by the Grand Rapids Business Journal.
Dr. Lowery assumed her role as the inaugural assistant dean for diversity and cultural Initiatives in 2020 after initially serving as an associate professor of Pediatrics and Human Development with the college. She has been instrumental in developing important DEI-related programming and resources for students, including further focusing portions of curriculum on health disparities and racism in medicine.
Beyond her work in academia, Dr. Lowery is also a section chief for Adolescent and Young Adult Medicine at Spectrum Health and division chief of Pediatric Subspecialties at Helen DeVos Children's Hospital. Lowery is also active in the community, having served on executive boards for the Urban League of West Michigan, the Grand Rapids LGBTQ+ Health Consortium and Wedgwood Christian Services.
"Being nominated and selected as one of West Michigan's Most Influential Women is truly an honor," Lowery said. "It is important for me to give back because I am a product of this community. I also give back because I desire to make things better for those who come after me."
Per her profile by the publication, "Lisa Lowery's work is driven by her passion for developing a health care system that better reflects the communities and patients she serves." She continues to meet with students of all ages, from elementary through college to encourage careers in medicine. Recruiting more minority faculty members and encouraging more minority students is a key priority for her, even helping to expand one of the college's pipeline programs despite what is certainly considered a heavy workload by all accounts.
The Business Journal is now on its 25th year of acknowledging and honoring amazing women from throughout West Michigan. Those honored represent a wide spectrum of professions and industries as well as organizations and interests. But all are considered leaders. According to Business Journal editor Tim Gortsema, what makes this year's honorees so influential is that they can be described as "vital and critical."
Congratulations to Dr. Lowery on a well-deserved honor.