Reproductive Health Researchers Among World's Elite
March 28, 2022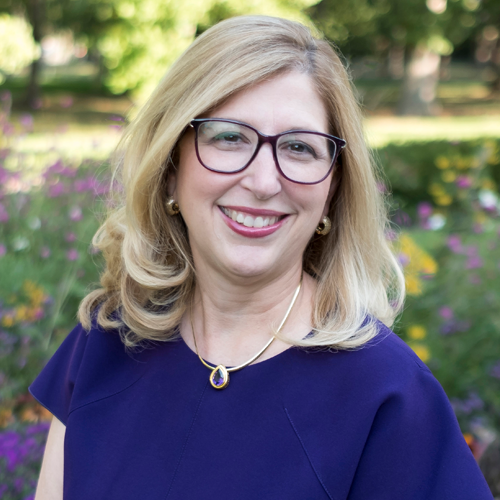 Michigan State University is emerging as a leading institution in reproductive health research as indicated by the number of its faculty members who are ranked among the world's top fertility experts.
That includes MSU Provost Teresa Woodruff, PhD, ranked as the ninth leading fertility expert in the world and fifth in the United States, according to expertscape.com, a website that ranks scientists in several medical fields based on the amount of research they have published. Of the nearly 74,000 researchers worldwide who have published fertility studies since 2011, Woodruff ranked in the top 0.012%, the website found.
Mahmoud Salama, MD, PhD, assistant professor of Obstetrics, Gynecology and Reproductive Biology, ranked among the top 0.075% of fertility experts in the world, according to the website.
"To me personally it is a testament to the good work we are doing at MSU," Woodruff said. "I want to make sure that all the work we do is for the patients and all the people we serve."
Before joining MSU as provost and executive vice president for academic affairs in August 2020, Woodruff had earned international recognition for her fertility research at Northwestern University, where she was dean of the graduate school and associate provost for graduate education. She coined the word "oncofertility," a new interdisciplinary field combining oncology and reproductive medicine with the goal of expanding fertility options for men, women, and children who undergo cancer treatment.
When Woodruff joined MSU, she recruited Salama, with whom she had worked at Northwestern. In addition to his research at MSU, Salama is director of the Oncofertility Consortium, an international, interdisciplinary initiative Woodruff founded to study the reproductive future of cancer survivors.
Several other faculty members in the College of Human Medicine Department of Obstetrics, Gynecology and Reproductive Biology are internationally recognized for their work in women's health and fertility, including Professor Stacey Missmer, PhD, who ranks among the top 0.034% endometriosis experts in the world.
"MSU is a very special place," Woodruff said. "We are emerging as a reproductive leader. That's a very exciting ecosystem to be a part of. The promise of our work is that tomorrow's patients will be better served than today's patients."