Get to Know: Monica Hill
September 14, 2022
Our "Get to Know" series introduces several first-year medical students as the college welcomes the Incoming Class of 2026! Read more feature stories.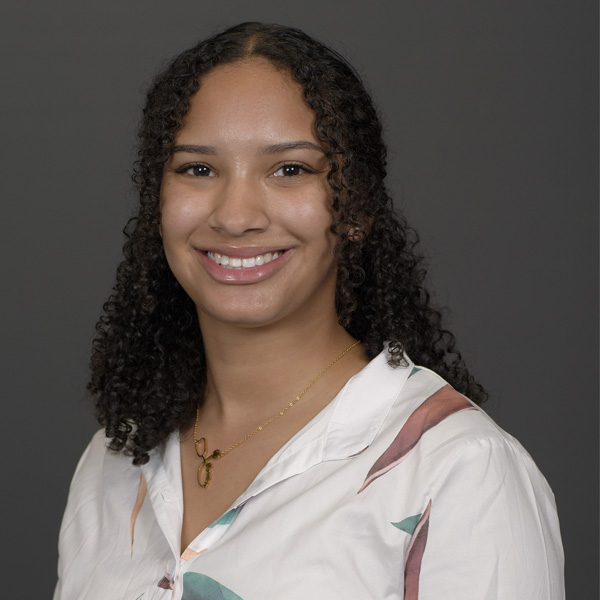 For Monica Hill, wearing a white coat represents the resilience it took for her to get to medical school.

"My journey to medicine had many tears, triumphs and mentor support along the way," said Hill. "As a first-generation college student and the first in my family to enter medical school, I did not have the background knowledge of what it took to become a physician."
Hill's interest in medicine started from a young age, but heightened after her grandmother suffered a series of strokes that eventually left her paralyzed and mute. This experience led her to attend Central Michigan University where she became involved with the Pathways Program. Faculty and staff helped her navigate pre-med classes and college life.

"I had a few rough semesters so I had to repeat a couple of courses. I took the MCAT twice and struggled both times with being able to afford the proper resources to study."

She found further support and engagement through the Minority Association of Pre-Medical Students group and other on-campus organizations like Sigma Gamma Rho Sorority, Inc., Neuroscience Research, the IMPACT Program, Global Medical Brigades.

She graduated with a degree in neuroscience and psychology, then pursued a master of public health degree before applying to medical school.

Hill matriculated through the College of Human Medicine's Advanced Baccalaureate Learning Experience (ABLE) program and officially began medical school in September. 
The program's upper-level courses gave Hill the opportunity to see she was capable of excelling in fast, information-heavy classes. "ABLE allowed me to believe in myself," said Hill. "I can be successful despite previous academic difficulties."

Hill gained lifelong friends and colleagues during the program and developed relationships with College of Human Medicine faculty and staff early on. She enjoyed the program so much, she became a teaching assistant in order to help future ABLE students.

As a first-year medical student, Hill is looking forward to the start of clinicals and using the simulation lab.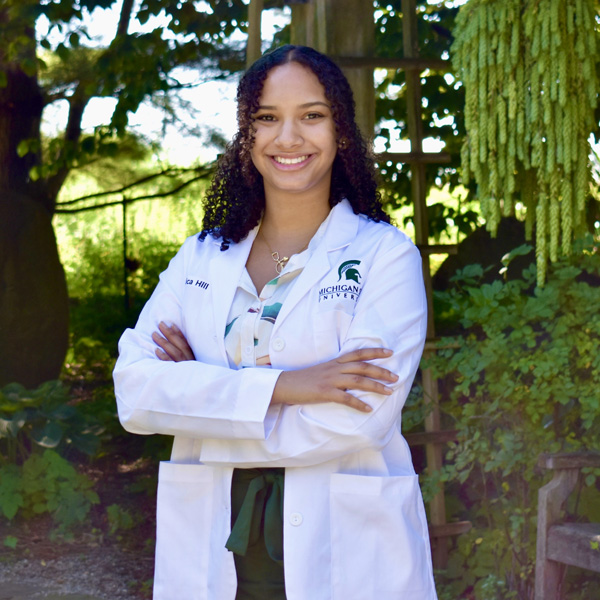 "I enjoy interacting with patients and learning from them," said Hill. "Being able to do that early on in our career is going to be one of the biggest highlights of my training here."
Her advice for minority pre-med students: "KEEP GOING! The road is long and hard, but we need you in medicine to increase representation of minority physicians and to better serve our communities. We are the change so please don't give up despite the bends in the road and difficulties."

In her free time, Hill enjoys traveling, trying new food and being outdoors. She's a "plant mom" to more than 20 plants.