Joshua Cole: From Computer Programmer to Doctor
April 26, 2022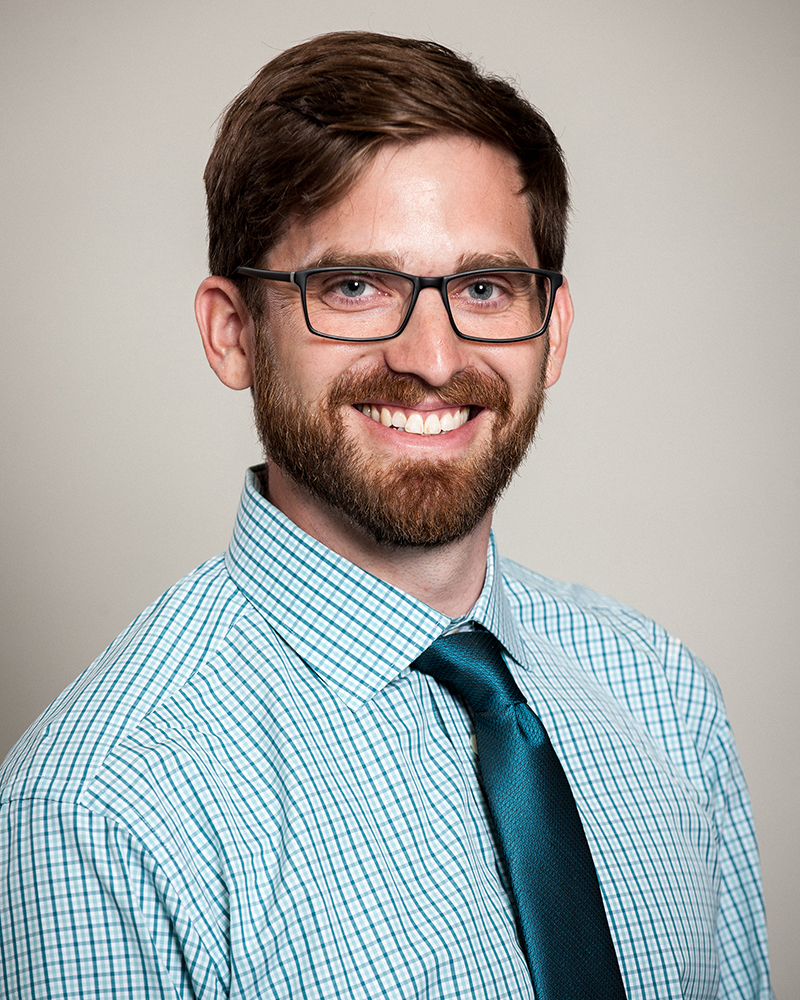 Working as a computer programmer in San Francisco, Joshua Cole was struck by the homelessness, the poverty, and the inequity he saw around him.
"I began to think about ways I could give back," he said.
Years earlier, as an undergraduate at MSU, he had considered applying to medical school, "but then I kind of fell in love with mathematics and software."
After years in the software business, he again felt the lure of medicine. His sister, a nurse, urged him to consider medical school again.
"That's when it solidified," Cole said. "I could make a huge difference in the world by going to medical school."
Now, as he is about to graduate, he is looking forward to the next chapter: a three-year residency in emergency medicine at Dartmouth-Hitchcock Health in New Hampshire.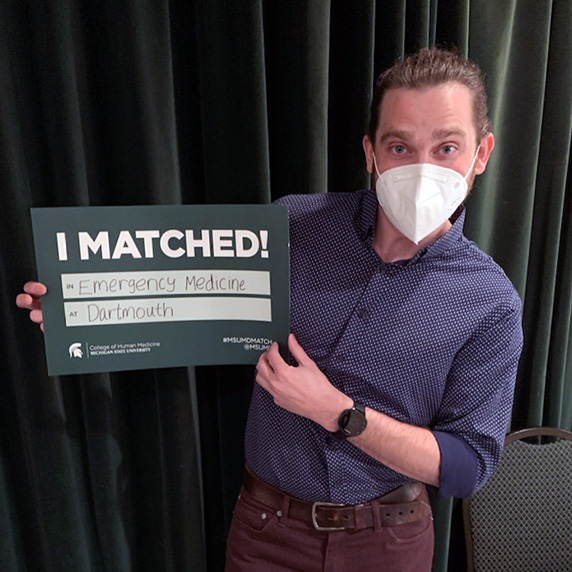 At 37, Cole was older than most of his classmates. "At times, I didn't even notice the difference," he said. "Then at other times, it was apparent because I knew about 401k's and having my own health insurance."
His years implementing health care software gave him a broader experience and, perhaps, a greater understanding that not everyone has equal access to medical care.
Cole grew up in Dorr, a small town south of Grand Rapids. He chose to spend his last two years of medical school in the Leadership in Rural Medicine Program in Marquette.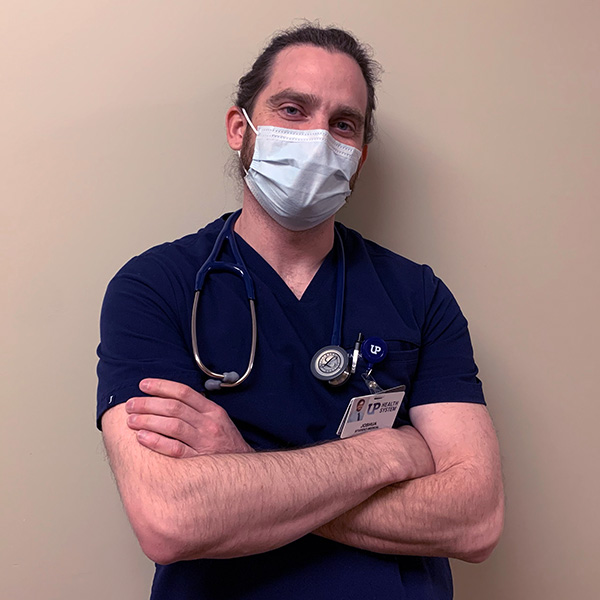 "I grew up in the countryside, hiking and fishing," he said. "I wanted to go back to that, and that's the kind of physician I want to be, too, serving a rural community. I want to live where I know everybody."
He chose emergency medicine as a specialty, because "we see everyone. That's what medicine is for me – making sure everyone has the same access."
He looks forward not only to caring for patients but helping train future emergency medicine physicians. He knows the next three years will be challenging.
"It's a big step in terms of responsibility," Cole said, "but I know I've been trained appropriately, and the skills are there. I'm definitely looking forward to it."