Allison Hoppe: Finding Purpose in Medicine
April 28, 2022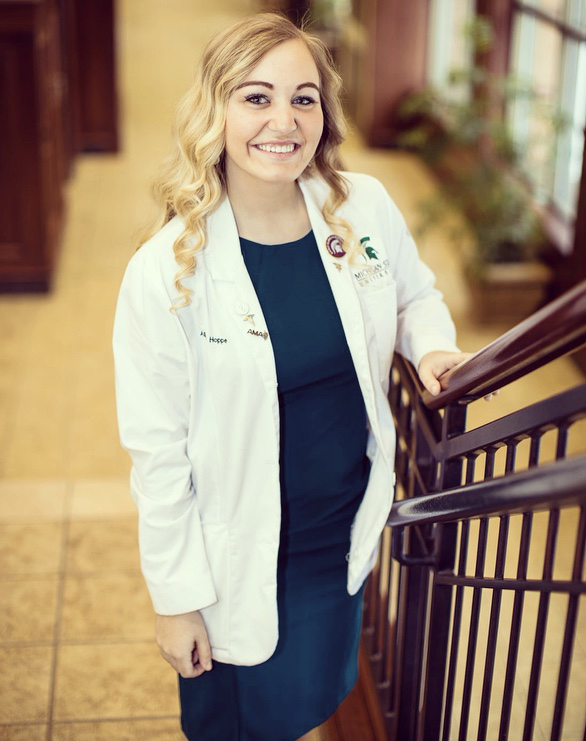 Two incidents – one tragic, the other potentially so – shaped Allison Hoppe's future.
Eleven years ago, her mother, Ann, was diagnosed with breast cancer and told she might not live two years. Then in 2013, when Allison was 17, her older brother, Josh, a Hamilton High School teacher, was killed when a semi-truck pulled in front of his car. Her grief sent her on a quest for answers.
"I was struggling with the meaning of life and what my purpose was in being here," she recalled.
She found it in a hospital in the West Africa nation of Ghana, where, as a Grand Valley State University student, she had traveled and volunteered.
"When I went to Ghana, it was, 'Okay, medical school, here we go,'" she said. "Ghana is what really solidified it for me."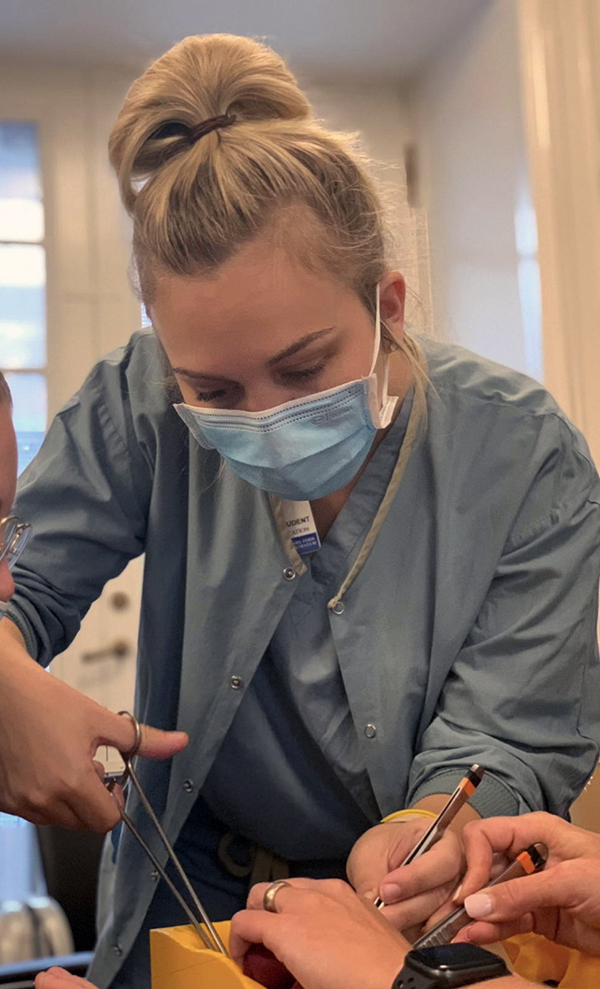 She was accepted in the College of Human Medicine's Early Assurance Program, a partnership with Grand Valley and other colleges allowing early admission for undergraduates interested in becoming physicians in underserved areas.
As an AmeriCorps volunteer, Hoppe worked at Catherine's Health Center, a Grand Rapids clinic that serves vulnerable residents. "I did whatever I could to be an advocate for those patients," Hoppe said. "I realized the disparities I saw in Ghana paralleled those in our own backyard."
"I'm a smalltown, farm girl from the Thumb," she added. "I noticed the disparities in rural areas, as well."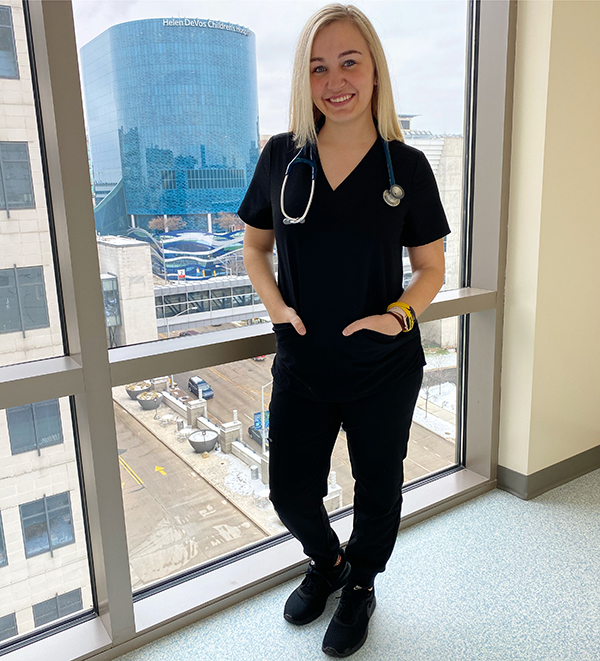 She considered family medicine, but, after working on research projects with surgical oncologists at Spectrum Health, she changed her focus and has been accepted in the general surgery residency program through Spectrum and the College of Human Medicine. After that five-year program, she plans to apply for a fellowship in surgical oncology – the specialty that treated her mother.
Eleven years after her mother's diagnosis, after undergoing surgery and chemotherapy, "my mom is well," Hoppe said. "I am so incredibly overjoyed to be able to say that."
Looking toward the next phase of her education, she said: "It's a cliché, but 'a dream come true' is a real statement for me. I'm so excited. I'm so motivated to jump in and get started."