More Medical Education Research Needed on Patient-Centered Outcomes
August 31, 2022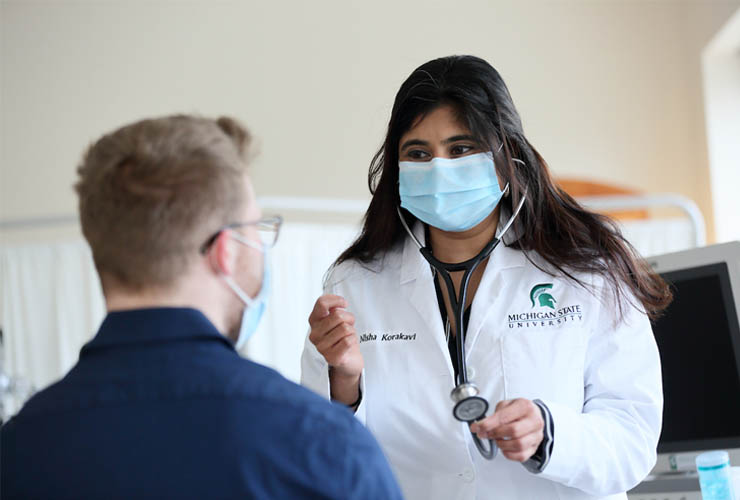 While medical education, particularly at the College of Human Medicine, has increasingly focused on patient-centered outcomes in training students, more research focused on patient-centered outcomes is needed.
That is the finding of a medical education literature review co-authored by Matthew Emery, MD, medical director of simulation for the College of Human Medicine.
Emery said he was not surprised by the finding, but he added: "I think it's disappointing. For those of us who have been involved in front-line education and clinical work, we know students and patients would benefit if there were more medical education research focusing on patient-centered outcomes."
He and a team of health professions educators replicated an earlier study conducted in 2001. That earlier study reviewed research published in three major medical education journals and found that fewer than one percent evaluated patient-centered outcomes. In the time between these two studies, the College of Human Medicine adopted its Shared Discovery Curriculum (SDC), which further increased the focus at the college on teaching and assessing bedside clinical skills.
"When we replicated that work almost 20 years later, the findings were essentially the same," Emery said, adding that the review he contributed to points out the need for more research into which educational interventions ultimately produce more effective doctors.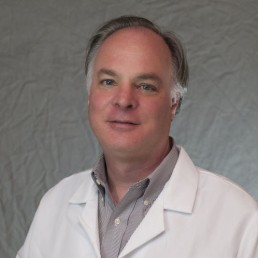 "I think given the available evidence, the College of Human Medicine made great choices in trying to apply what's already known. One of the founding principles of the SDC was to operationalize 'what would medical education look like if we took medical education research seriously.' "
Based on preliminary data and feedback from directors of residency programs, the new approach appears to be better preparing medical school graduates for patient care, but more research is needed to be conclusive, he said.
Examples of patient-centered outcomes might include such measures as how effectively health care providers communicate with simulated and real patients, how comfortable patients feel in talking with them, how well they comply with recommendations, and even whether their cholesterol levels improve after meeting with the future doctors.
One reason for the dearth of studies is insufficient funding for medical education research, Emery said. Another is the significant lag (as long as 7-10 years) between early medical school experiences and becoming an independent practicing physician, which introduces a great number of confounding variables.
"Given the amount of resources we devote to health professions education and the importance of the work these students later will do, it would reassure us that we're allocating resources appropriately and that the students we graduate are capable of doing the work their patients need," he said.