Celebrating the Class of 2022
May 31, 2022
Congratulations to our newest class of Spartan MDs! Watch highlights from our Commencement Ceremony, see photos from our graduates and check out some fun facts about the Class of 2022 in our graduation recap.
Commencement Video
More to watch:
---
Graduation Photos
View this post on Instagram
View this post on Instagram
View this post on Instagram
View this post on Instagram
Watch our Instagram highlight for more graduation photos.
---
A Snapshot of the Class of 2022
Caption provided below.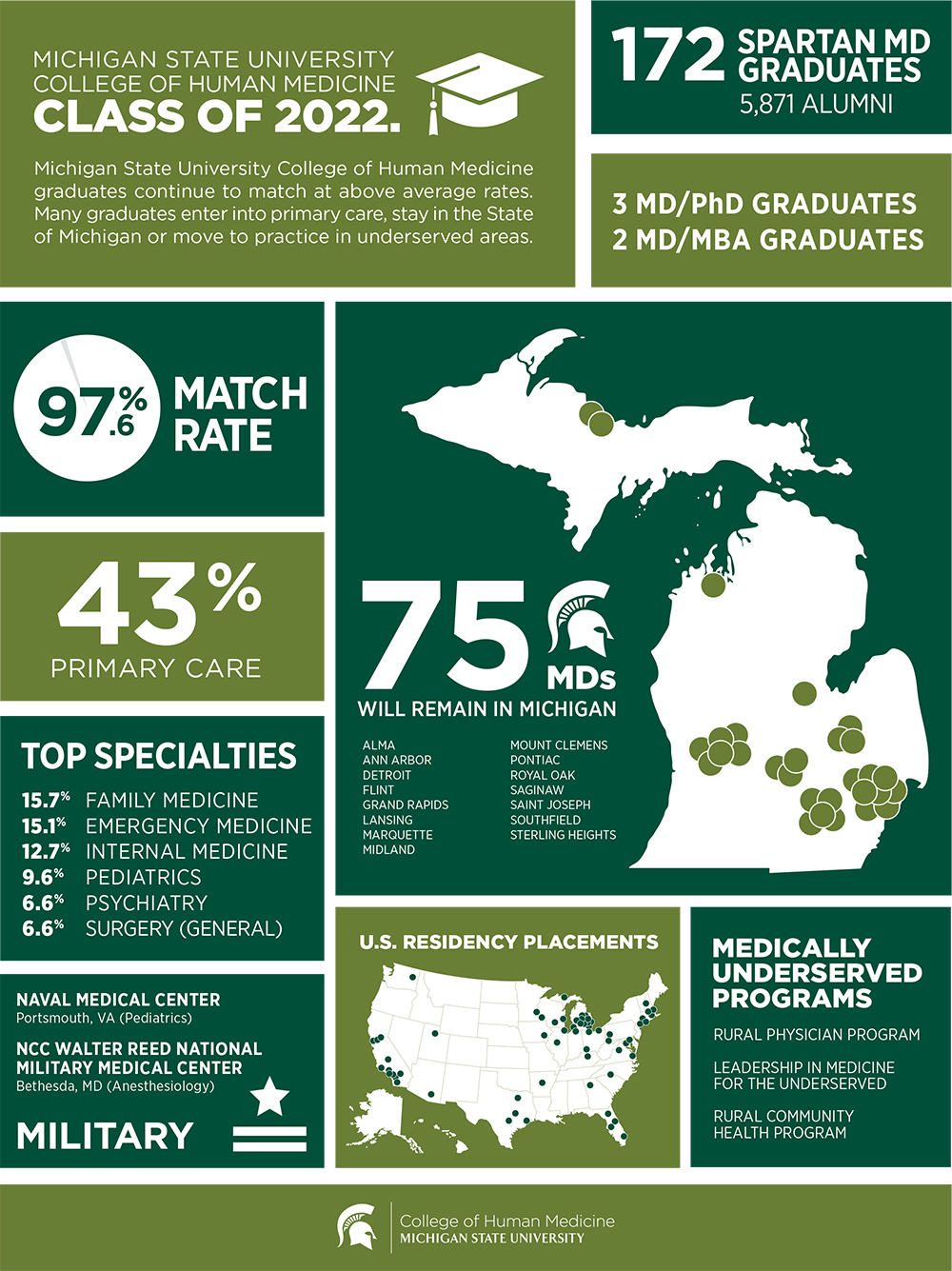 Michigan State University College of Human Medicine graduates continue to match at above average rates. Many graduates enter into primary care, stay in the state of Michigan or move to practice in underserved areas. Here's a look at the numbers:
172 Spartan MD graduates (5,871 alumni)
3 MD/PhD graduates
2 MD/MBA graduates
97.6% Match rate
75 MDs will remain in Michigan

Areas include: Alma, Ann Arbor, Detroit, Flint, Grand Rapids, Lansing, Marquette, Midland, Mount Clemens, Pontiac, Royal Oak, Saginaw, Saint Joseph, Southfield, Sterling Heights

U.S. Residency Placements

There is a high concentration of placements in the Midwest, California and New England area, with several in others states across the country

43% of graduates will go into Primary Care
Top specialties:

15.7% Family Medicine
15.1% Emergency Medicine
12.7% Internal Medicine
9.6% Pediatrics
6.6% Psychiatry
6.6% Surgery (General)

Two Military graduates will complete residencies at the Naval Medical Center in Portsmouth, VA (Pediatrics) and NCC Walter Reed National Milital Medical Center in Bethesda, MD (Anesthesiology)
A number of graduates participated in Medically Underserved Programs including the Rural Physician Program, Leadership in Medicine for the Underserved and the Rural Community Health Program
---
Becoming a Spartan MD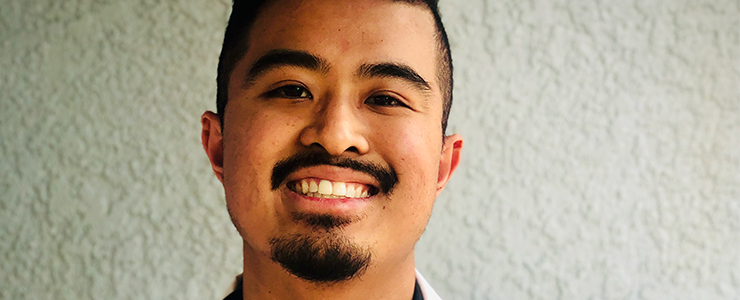 If you missed our Road to Residency series, be sure to check out these inspiring stories of Spartan MDs.