A Dose of Inspiration
April 29, 2022
Story updated on May 17, 2022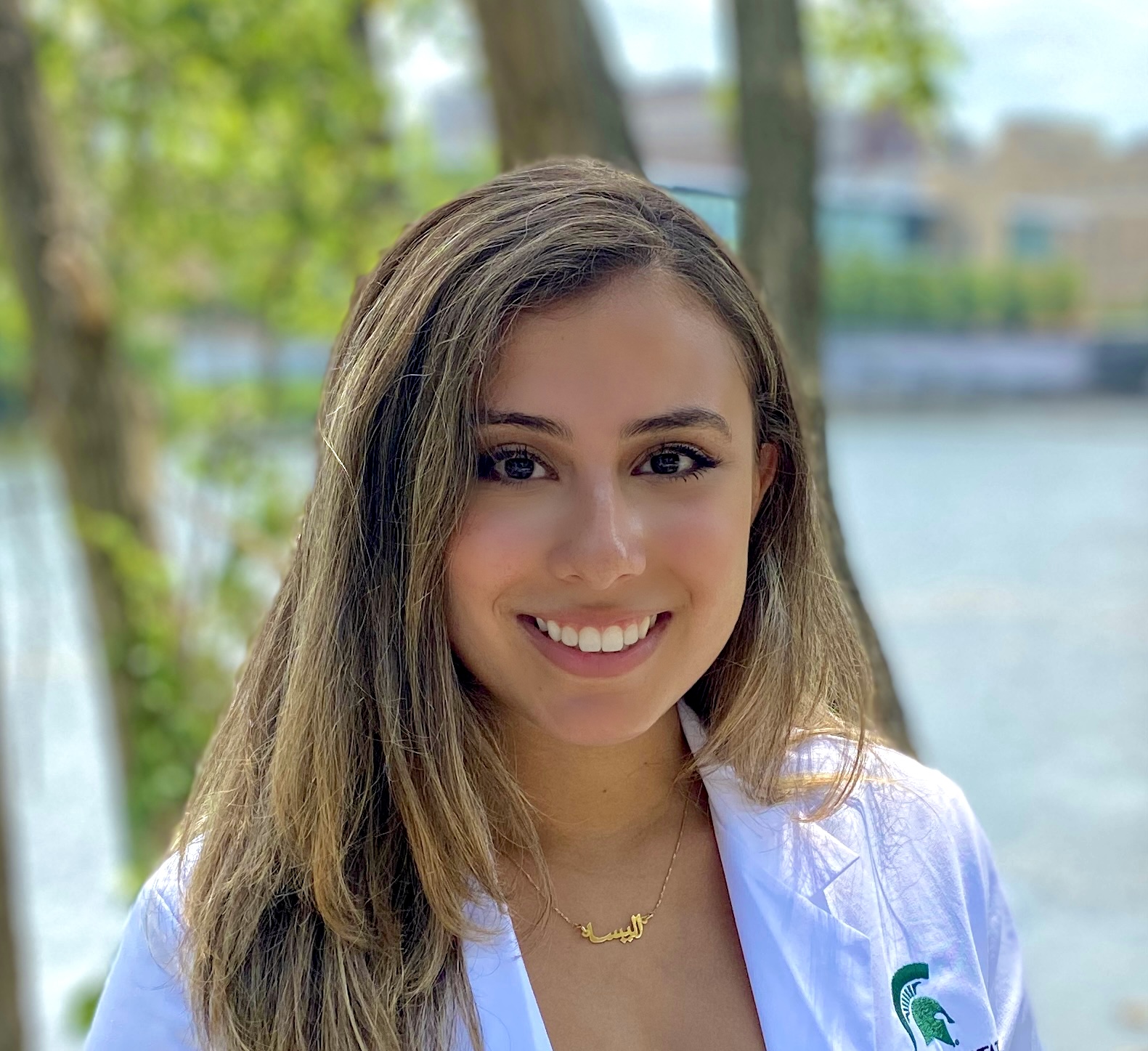 As a Michigan State University undergraduate, Alyssa Abdelnour volunteered at a refugee camp in the Middle East and saw first-hand the inequality of health care.
"I was in a bubble until I saw the refugee camps myself," she said. "That's when I started getting more involved in global health."
For Pedro Castellanos it was the memory of classes he attended as a middle school student in Los Angeles that steered him toward a career in medicine.
Those experiences eventually led Abdelnour and Castellanos, both entering their third year in the College of Human Medicine, to develop a program introducing underserved middle school students to careers in health care.
"After my experience as an undergraduate, I became passionate about working with underserved populations," Abdelnour said.
She joined the nonprofit Refugee Outreach Collective and founded a chapter at the College of Human Medicine. When Dilli Gautam, a board member of Refugee Outreach Collective and associate director of community engagement at Bethany Christian Services, suggested creating a program to teach underserved students about health care careers, Abdelnour and Castellanos jumped at the idea.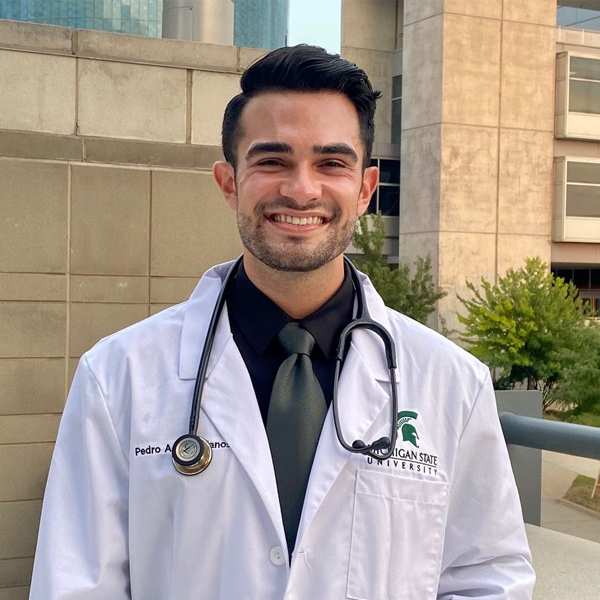 "It's interesting to come full circle," Castellanos said. "I know myself how impactful it was for me as a middle school student."
Gautam put them in touch with David Emeott, director of remote learning and instructional technology at Kentwood Public Schools.
After months of planning, a team of College of Human Medicine students arrived at Crestwood Middle School in Kentwood, erected stations demonstrating the functions of the heart, lungs, and immune system, and set about teaching 30 students about the wonders of the human body.
"We knew we wanted to do something that was fun, educational, and interactive for the students," Castellanos said.
For Castellanos and Abdelnour, the possibility of careers in health care, perhaps, were not so remote as for some of the Crestwood students. His mother is a family medicine physician in Los Angeles. Her father is a dentist and her mother a pharmacist.
Many of the students at Crestwood Middle School don't speak English as their first language, and, for some, attending medical school might seem as unlikely as winning a Nobel Prize in medicine.
"For a lot of students, it might seem like an unattainable goal," Castellanos said. "They can do it."
The Crestwood program was among many projects Abdelnour and the Refugee Outreach Collaborative have undertaken to improve care for the underserved, which she plans to continue as a physician.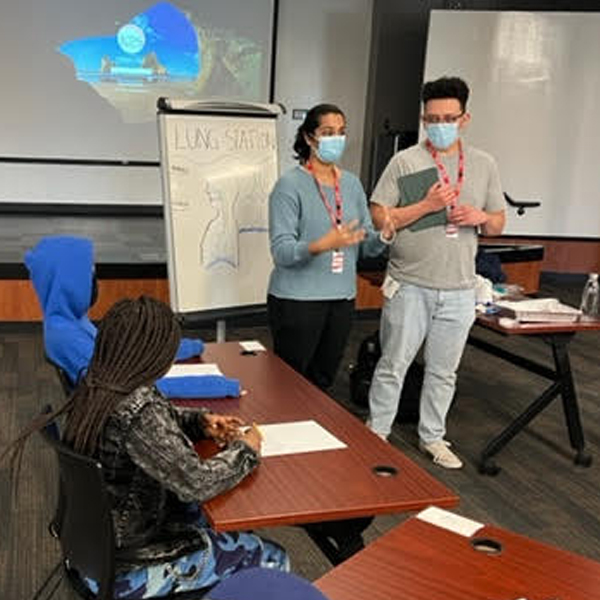 Castellanos has volunteered for the West Michigan Health Careers Pipeline Program, an initiative by MSU, Spectrum Health, Western Michigan University and Grand Valley State University to introduce high school students from minority and underrepresented populations to health science careers.
"For me to give back and pay it forward and to encourage these students, that means everything," he said.
For Abdelnour, the Crestwood Middle School program was one of many steps she has taken to address the health disparities she saw years ago in a refugee camp.
"I saw the injustice of it," she said, "especially the medical aspects. It was heart breaking."