Bouknight Receives Laureate Award
October 31, 2022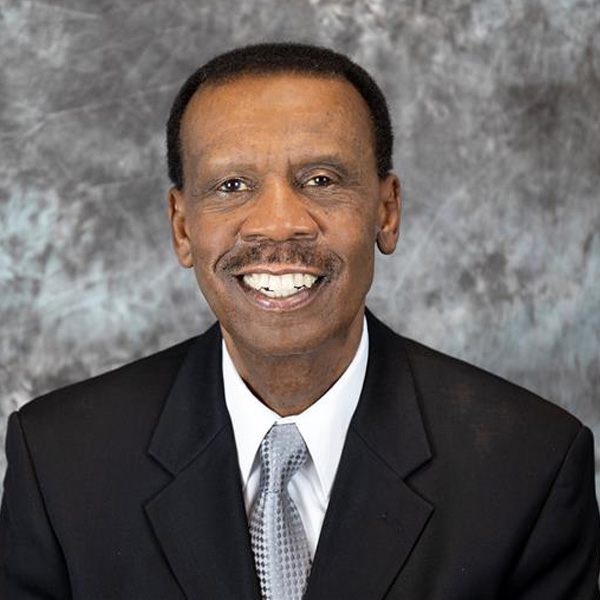 As a child, Reynard Bouknight learned something that has carried him throughout his career as a physician and a College of Human Medicine professor.
"One of the things I learned from my family was to make a difference," he said. "I've had an opportunity to have an impact on many lives over the years. I feel I've made a difference in my patients lives, made a difference in my students lives, and made a difference in the community."
The American College of Physicians Michigan Chapter agrees and has awarded Bouknight, MD, PhD, its 2022 Laureate Award.
His association with Michigan State University began more than 50 years ago. After graduating from Howard University in Washington, D.C., where he was raised, Bouknight enrolled as a graduate student at MSU in 1968 and earned a PhD in microbiology in 1974. The following year, he graduated from the College of Human Medicine.
After a residency in internal medicine at Case Western Reserve in Cleveland, Bouknight returned to MSU in 1980 as an assistant professor of medicine. Over the next four decades, he held several faculty and administrative positions, including assistant community dean for the Lansing campus, chief of the college's Division of General Internal Medicine, and director of quality improvement for the Division of General Internal Medicine.
In 2021, Bouknight semi-retired, assuming the position of emeritus professor while continuing to teach resident physicians.
Throughout his career, he has engaged in community outreach, which he described as "very rewarding to me. I've always enjoyed the scientific aspects of medicine. I've always enjoyed teaching."
Bouknight received the Laureate Award during the annual meeting of the American College of Physicians Michigan Chapter on Oct. 14 at the Shanty Creek Resort in Bellaire.
The organization gives the award to honor members "who have demonstrated by their example and conduct an abiding commitment to excellence in medical care, education, or research and in service to their community."
Over the years, Bouknight has received many honors. This one, he said, came as a surprise.
"Oh, this one is quite an honor for me," he said. "I had no idea I was going to receive it. I really do appreciate it."