Basil Abdo Named Community Assistant Dean of Southeast Michigan Campus
August 27, 2022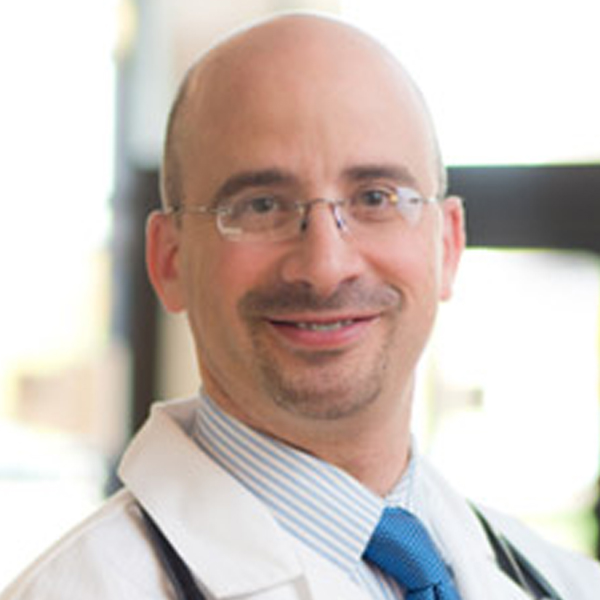 As a family physician, a clinical associate professor, clerkship director for family medicine for the College of Human Medicine's Southeast Michigan campus, and associate chair of the Department of Family Medicine at Ascension-Providence Hospital in Southfield, Basil Abdo already was exceedingly busy.
In May, he took on more responsibilities as the new community assistant dean for the college's Southeast Michigan campus.
"The way I look at it, it takes as many hours as it needs," said Abdo, MD. Besides, he added, "I have a great team working with me. I have to give credit to them."
He succeeds Valerie Overholt, DO, the founding community assistant dean for the Southeast Michigan campus, who retired in the spring.
In his new position, Abdo said his goal is to continue growing the Southeast Michigan campus, in Southfield and Novi, while making sure it meets the college's standards consist with the seven other statewide campuses. He began as a preceptor for the college in 2016 and gradually took on additional responsibilities. In a remarkable feat, Abdo received the college's Outstanding Community Volunteer Faculty Award in 2018, 2019, 2020, and 2022.
"Working with students is something I've always enjoyed," he said. "It gives me the opportunity to pass along the knowledge and experience I have to future generations of doctors."
A California native, Abdo earned his medical degree from the University of Szeged in Hungary and completed his Family Medicine residency at Ascension-Providence in Southfield in 2003.
"As a family physician, I take great pride in taking care of the whole family," he said. "That's what I try to teach the students: You're not just a physician, you're a guide. You're also a human being. My job is to make sure their wellness is taken care of, as well as their academic performance.
"I tell them, 'You have to enjoy being a physician.' I don't consider it a job. I enjoy practicing medicine, as well as my leadership roles in medicine."