Achtyes Named Physician of the Year
April 19, 2022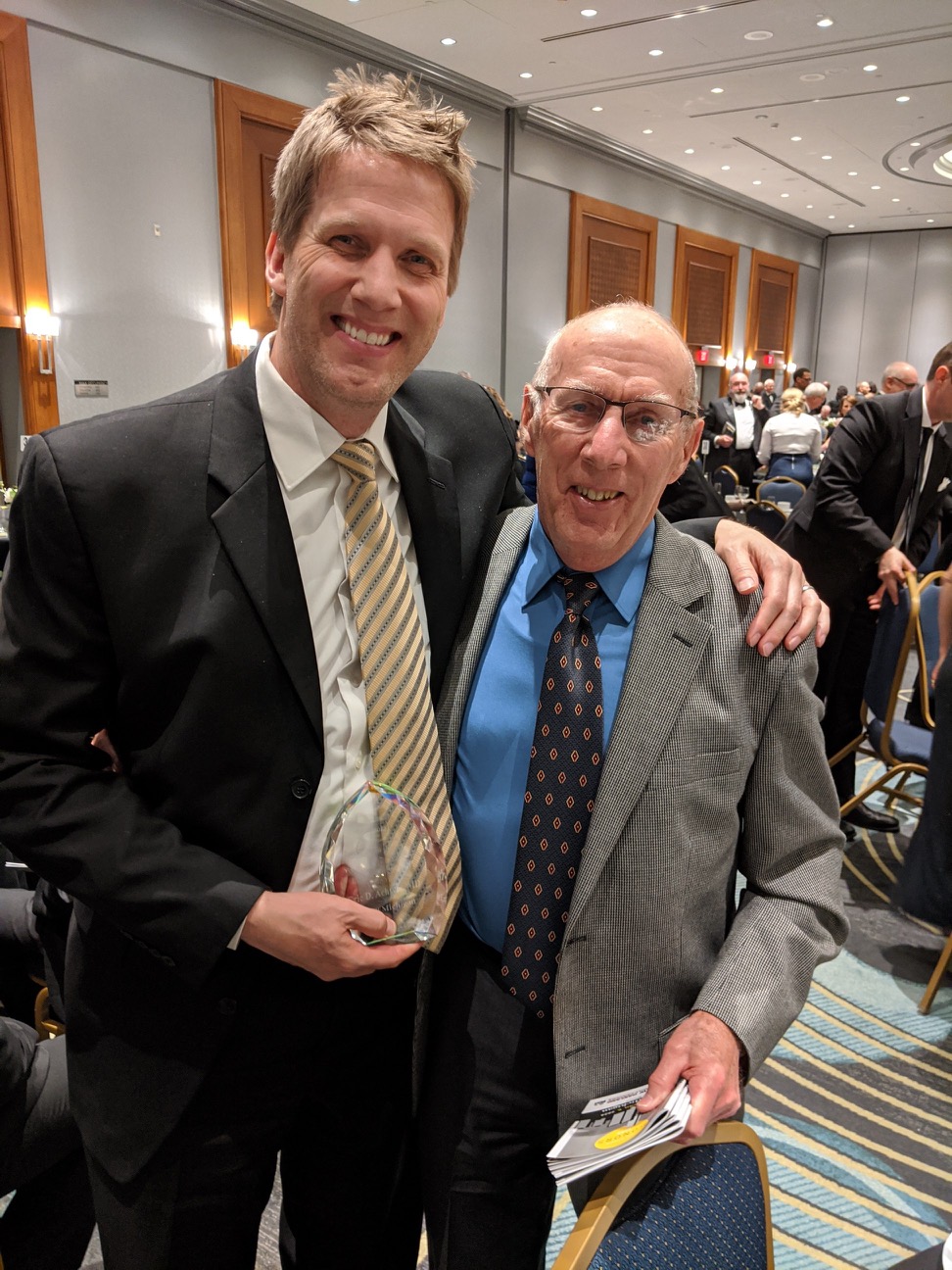 Eric Achtyes, director of the College of Human Medicine's Division of Psychiatry and Behavioral Medicine, was named 2022 physician of the year by the National Alliance on Mental Illness Michigan Chapter.
Achtyes, MD, an associate professor of psychiatry, was chosen for his work testing coordinated specialty care for psychiatric patients under a federally funded research project called Recovery After Initial Schizophrenia Episode: Early Treatment Program (RAISE-ETP).
Achtyes said he was surprised when his name was called to receive the honor during the Alliance's gala dinner April 9 at the Detroit Marriott at the Renaissance Center, although he had learned a month earlier he had been nominated.
"I did not expect to win," he said. "I was shocked and very honored. It was overwhelming. I couldn't believe it."
The National Institute of Mental Health funded the RAISE: Early Treatment Program to improve outcomes for patients in the early stages of schizophrenia. Achtyes supervised one of the Michigan treatment sites and now oversees a Medicaid block grant approved by Congress to continue the program in Michigan.
The program, called Navigate, currently operates at four centers across Michigan and provides medication, resiliency training, psychoeducation for family members, and supported employment or education to improve the prognosis for psychiatric patients and reduce the likelihood of long-term disability.
"It really has improved the lives of the people involved," said Achtyes, who also is a staff psychiatrist and researcher at Pine Rest Christian Mental Health Services, Cherry Street Health Services, and Network180. "It has definitely improved functional outcomes."
Eight months after his mother, Sonia, died, Achtyes asked his father, Daniel, a retired middle school teacher, to join him at the Detroit dinner, unaware he would be named physician of the year.
"It was really a very special moment for him to be there," Achtyes said.